Fearful of taking on the mighty United States, China has picked on the US's less powerful neighbour Canada.
The provocation for recent Chinese ire was Canada's 2019 arrest of Huawei CFO Meng Wanzhou, apparently at the US's request. Meng is Huawei Founder Ren Zhengfei's only child.
In retaliation, Beijing picked up two innocent Canadians Michael Kovrig and Michael Spavor virtually off the street and imprisoned them for three years until protracted negotiations brought about an exchange a few months ago — Wanzhou was permitted to return to China while Kovrig and Spavor flew home.
Justin Trudeau's government in Ottawa has been perturbed about China's interference in Canada's domestic politics and the startling revelation that Beijing had set up police stations in Canada to apparently intimidate Canadians of Chinese origin and ethnicity.
Under enormous domestic pressure to discuss these issues with the Chinese, Trudeau got an opportunity on the sidelines of the G20 summit in Bali, Indonesia, on Tuesday to speak to Chinese President Xi Jinping.
That discussion apparently went off well, about which Trudeau's staff later briefed journalists traveling with the Canadian prime minister.
When Trudeau met Xi Jinping by chance in the G20 hall on Wednesday, the unscheduled encounter didn't go well for the young Canadian leader.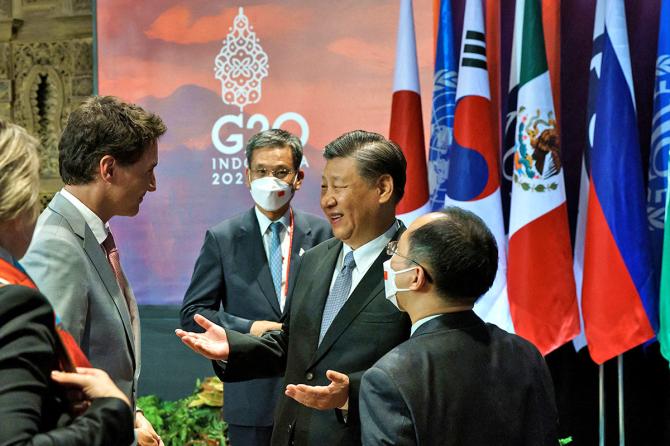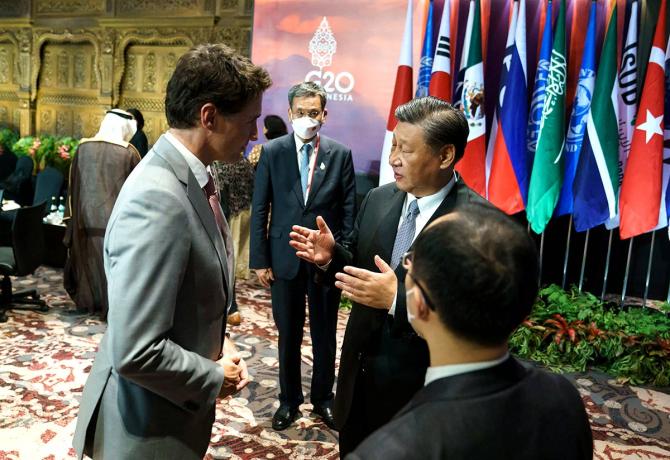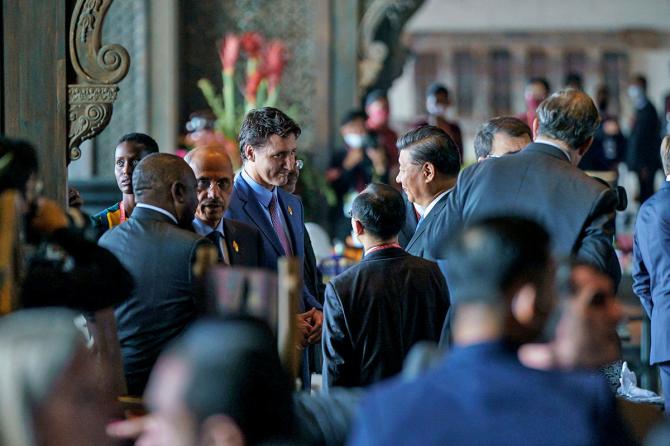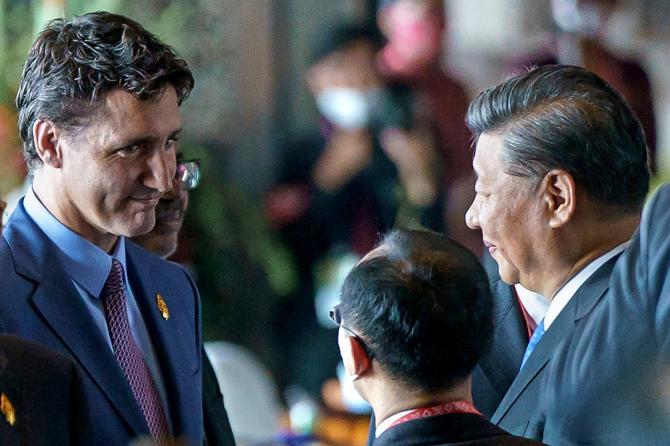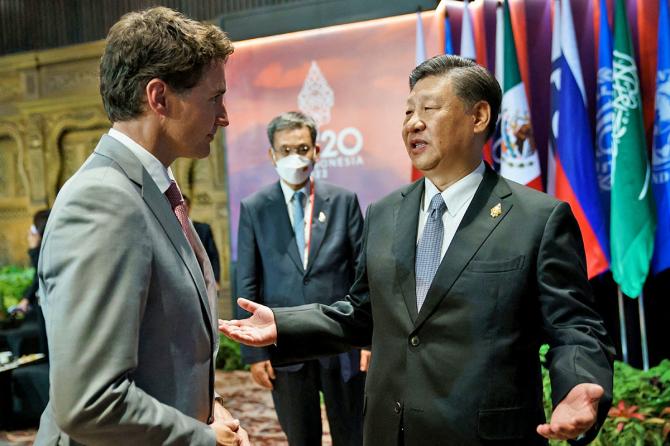 Photographs curated by Manisha Kotian/Rediff.com
Feature Presentation: Mahipal Soni/Rediff.com
Source: Read Full Article