'People are blowing up their entire retirement fund; they are selling their land and house to spend on one day for a marriage.'
Jasbir Singh Gill, the Congress's Lok Sabha MP from Khadoor Sahib in Punjab, has been involved in politics from a very young age.
His late father Sant Singh Liddar was a member of the Punjab assembly and was murdered by terrorists on April 26, 1986. Jasbir, then a teenager, narrowly escaped being killed.
In 1987 he faced another terrorist attack and was injured.
In 1989, he was attacked in his village Liddar, when terrorists killed all seven guards at his house and he barely managed to escape.
A very vocal member of Parliament, Gill asked the government about what its ministers and Bharatiya Janata Party leaders call the 'tukde tukde gang".
A sheepish government admitted it did not have any data on such a gang.
Gill has been panchayat president, an MLA and an MP twice.
During the recent monsoon session of Parliament. Gill introduced a private member's bill, 'Prevention of wasteful expenditure on special occasions bill'.
The bill says that for a marriage baraat there should not be more than 50 people. Not more than 10 dishes to be served at meal time and not more than Rs 2,500 should be given as shagun or gifts.
Private member's bills are those that not introduced by a minister in the government; while the process of introduction of these bills is simple, the Lok Sabha dedicates two-and-a-half hours every Friday to debate private members' bills and other business.
However, the passage of such bills is extremely rare — the last private member's bill to become legislation was in 1970.
Unfazed by this fact, Gill told Rediff.com's A Ganesh Nadar that the thought struck him after he had attended a wedding in which 285 dishes were served.
"I decided to take up this cause and put a stop to it, this wasteful expenditure," says Gill.
What made you introduce a private member's bill in the Lok Sabha to curb extravagant marriages?
My state Punjab is famous for its big fat weddings. When I attended one such wedding it triggered a thought in my mind that it was totally wasteful. I reached the marriage hall at 4 pm when the lunch was over.
I saw that the lunch spread had 285 dishes, and nobody had even touched 129 of these dishes. It was all wasted.
In my village there are two cousins, one is in Canada and the other is a farmer here. When the Canada cousin had to get his sister married he gave a large dowry and also booked a resort for the marriage.
The cousin who lived here also did the same for his sister though he could not afford it, as he did not have the resources.
He had to mortgage his property to the bank to finance the wedding. As he did not even have money to pay the interest later, he borrowed to pay the interest.
People are blowing up their entire retirement fund; they are selling their land and house to spend on one day for a marriage.
I decided to take up this cause and put a stop to it, this wasteful expenditure.
What about all the huge marriage halls, caterers, pandal operators, flower sellers, all of it is a huge industry that benefit from the wedding season, isn't it? Will they have to shut down?
My family is in the hospitality industry. We are hoteliers. My family will have losses if this law is passed.
The welfare of society is more important than profit to a few individuals. I don't want anyone to go in a loss, I am sure they will find other avenues of business.
One per cent of the people will go in a loss, but it will benefit 99% of the people. You know, even during Covid these people were having grand marriages with huge gatherings.
The sex ratio is very poor in North India because parents do not like a girl child. They consider her a burden because of this practice of having extravagant marriages.
After this law people will not consider a girl child a burden. I have a girl and a boy. I got them both married.
For my daughter the baraat (the people who go with the groom to the marriage venue) had only 40 people and for my son there were only 30 people in the baraat. I set an example.
I expect MLAs, MPs and bureaucrats to set an example. I appeal to celebrities to have simple marriages.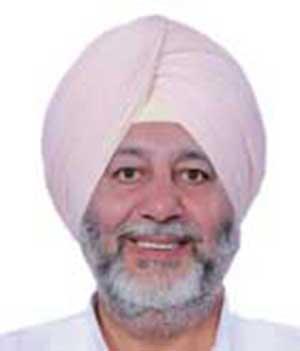 On another front, you had asked for the release of Sikhs in prison for militancy related cases. How many years have they been in prison?
Why have they not been released even after the prison term is over?
In which states are they in prison?
The court gave 20 years imprisonment to them. They are still in jail, 25 years later.
The government is not releasing them. Many are suffering from ill-health. It is illegal.
There are 22 of them in the states of Punjab and UP.
Feature Presentation: Ashish Narsale/Rediff.com
Source: Read Full Article