The special privileges granted to private equity (PE) investors by listed companies are set to go through shareholders' test.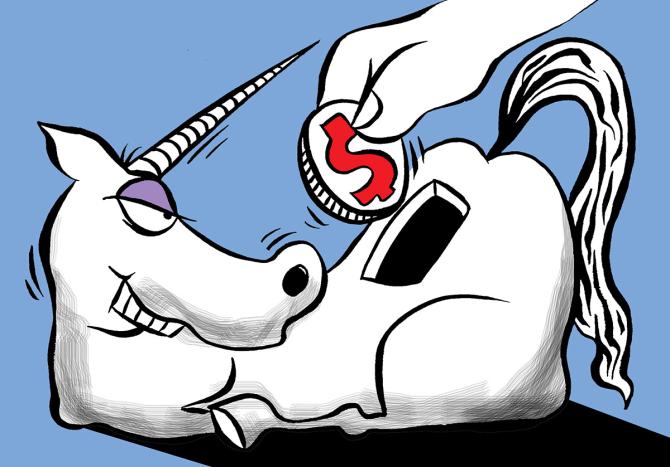 Under new rules introduced by the Securities and Exchange Board of India (Sebi), all such arrangements will require shareholders' nod by way of special resolutions.
Legal experts say arrangements that are unfair to other public shareholders may not pass the muster.
However, too much shareholder scrutiny could also be detrimental to PE investments, believe some experts.
Some of the special rights granted to PEs in investee firms include right to appoint nominee directors, first right of refusal to share subscription in case of new issuance (veto rights) and right to restrict any change in capital structure.
"These rights will trigger a need for shareholder approval, which means that a contract between two shareholders in this context, needs not only a disclosure but also shareholder special resolution; and what if shareholders do not approve?
"The rights on the basis of which the investment was made could become null and void," said Ketan Dalal, MD, Katalyst Advisors.
In a notification issued on June 14, amending the Listing Obligations and Disclosure Requirement (LODR) regulations, the market regulator stated, that any special right granted to the shareholders of a listed entity will be subject to the approval by the shareholders in a general meeting by way of a special resolution once in every five years.
All existing arrangements will also require shareholder approval once in every 5 years starting from the date of such special right.
Legal experts opine that this new requirement could introduce an element of uncertainty for fresh PE investments.
"Investors and promoters who rely on inter-se arrangements between them on matters about management and control over listed companies will now need to look at voting agreements to ensure their rights remain intact," said Vikram Raghani, Partner, JSA – Advocates & Solicitors.
Experts say special rights are granted to PEs typically at a pre-IPO stage, particularly in new-age companies.
Given the introduction of stricter regulations, all such arrangements could expire before the company goes public or files its IPO document.
"The veto right, if granted to an investor, will be subject to shareholders' approval.
"Such right, if approved, will be available to that investor for a period of five years.
"Post completion of the five-year period, the veto right would lapse unless it is renewed by the shareholders for another term of five years," said Ravi Dubey, Partner, IndusLaw.
"Although these amendments may make some investors a bit circumspect, however, given the overall growth story that India is presenting, there is unlikely to be any adverse impact on investments," believes Kunal Mehra, Partner, DSK Legal.
Another change introduced in the LODR regulations are with respect to disclosure of private arrangements and agreements done by promoters and related entities.
With the amendments introduced, agreements by promoters, promoter group entities, family arrangements, related parties and key managerial personnel (KMPs) which may impact the management of control of the listed company or create any liability will also have to be disclosed to the stock exchanges within two days of entering such agreements.
These disclosures have been mandated irrespective of whether the company is a party to such agreements or not.
"The basic principle is that if it is a listed company, then there should be equal information available to all shareholders.
"If there is a private agreement between a PE and the promoter, other shareholders must know.
"There could be clauses in the arrangement which is not in the interest of other shareholders or the company.
"There is no impact on the PEs investing in the non-public market," said Shriram Subramanian of InGovern Research Services, a proxy-advisory agency.
Further, for companies to carry out sale, lease or otherwise disposal of an undertaking will also require approval from the shareholders by way of special resolution.
Source: Read Full Article