A new era of Indian equity market outperformance compared to China "appears to be dawning", according to Morgan Stanley.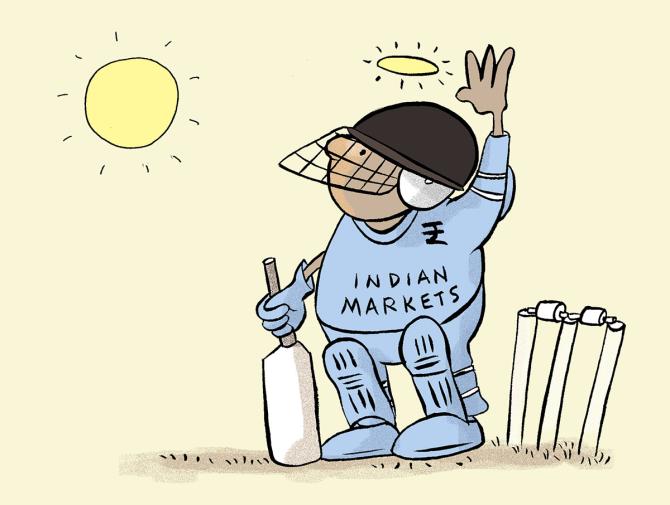 The firm has upgraded India to overweight in its Asia Pacific-excluding Japan (APxJ) list, making it their most preferred market not only in the region but also in the global emerging market (GEM) pack.
India now holds the top position in this category, with an overweight of 75 basis points, a significant increase from nil previously.
"India rises from no. 6 to no. 1 in our process, with relative valuations less extreme than in October 2022.
Multipolar world trends are supporting foreign direct investment and portfolio flows, with India adding a reform and macro-stability agenda that underpins a strong capital expenditure and profit outlook.
"We see a secular trend toward sustained superior dollar earnings per share (EPS) growth versus emerging market (EM) over the cycle, with a young demographic profile sup­p­orting equity inflows," wrote analysts at Morgan Sta­nley led by Jonathan Gar­ner, their Asia equity strategist in a note.
Apart from India, Morgan Stanley has upgraded Greece to overweight, downgraded Australia to underweight, and moved Morgan Stanley Capital International (MSCI) China and Taiwan to equal-weight from overweight, along with Hungary to equal-weight from underweight.
In India, Morgan Stanley believes the situation is in stark contrast to that in China.
India is arguably at the beginning of a long wave boom while China may be ending one.
"Simply put, India's future looks to a significant extent like China's past.
"Our economics team thinks trend gross domestic product growth in China is likely to be around 3.9 per cent to the end of the decade versus 6.5 per cent for India," wrote Garner.
Regarding individual stocks, Larsen & Toubro and Maruti Suzuki India have been added to Morgan Stanley's APxJ and GEM lists, while Titan Company has fallen out of favour in both these markets.
However, from 2003 until 2020, the two markets — India and China — performed remarkably in line with each other, both having a tendency to outperform MSCI EM over the cycle.
But from early 2021, India has dramatically broken out to the upside, outperforming China by over 100 per cent, according to Morgan Stanley.
"While reversion to the mean is often a powerful force in finance, we think that this represents a structural break in India's favour that warrants a bias to overweight versus a bias to equal-weight or underweight for China, with the medium-term driver being significantly higher dollar EPS growth and return on equity over the cycle for India versus China," wrote Garner.
He believes valuations, to some extent, reflect the market's understanding of this structural change.
"Considering Indian equities and China equities as a pair in dollar terms and using the MSCI Indices as the benchmark, the beginning of a new era of Indian outperformance compared to China appears to be dawning," wrote Garner.
Morgan Stanley mentioned that the Chinese yuan renminbi appears to have made a major top in early 2021, and the Bank for International Settlements measure has weakened by 15 per cent in the last 18 months.
"If this is the beginning of a tendency toward a weaker exchange rate reflecting worsening fundamentals, we would expect profound negative implications for an equity market with almost no export earnings stocks.
"Here, the contrast is with Japan's equity market, where the correction of previously overvalued currency reawakened interest in a market where around 45 per cent of revenue is sourced abroad.
"Meanwhile, for India, a long period of stability in the real exchange rate seems set to end with a break to the upside," wrote Garner.
Source: Read Full Article