Historically, FPIs have been the dominant market price-setters, given their size and trading patterns in India.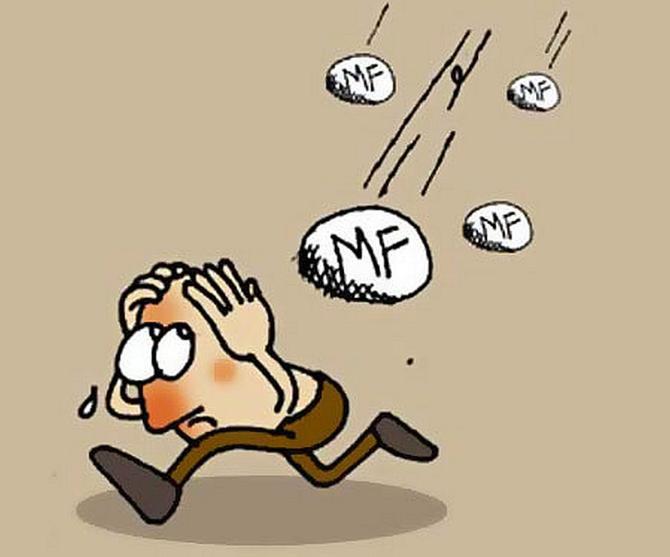 Mutual funds (MFs) are set to be net sellers of Indian equities for the first time in the past seven financial years, having sold stocks worth about Rs 1.27 trillion so far in 2020-21 (FY21), making it the highest net sales on record in a financial year.
MFs had been net buyers in the previous six financial years, including purchases of over Rs 1.41 trillion in FY18, Rs 88,152 crore in FY19, and Rs 91,814 crore in FY20.
The last time they offloaded Indian equities was in FY14, when they net sold stocks worth Rs 21,159 crore.
In contrast, foreign portfolio investors (FPIs) have ramped up buying in FY21, purchasing more than Rs 2.6 trillion worth of shares.
In the previous six financial years (FY15-20), MFs had purchased shares worth Rs 4.85 trillion, 2.6 times more than that net bought by FPIs.
Historically, FPIs have been the dominant market price-setters, given their size and trading patterns in India.
The past few years had indicated a change, with domestic institutional flows, primarily driven by MFs, increasingly dictating market direction.
MFs have been compelled to sell shares despite the sharp rebound in Indian equities after May last year.
This is because MF investors have chosen to book profit and rebalance their portfolio during market upswings, dissuaded in part by rich valuations.
Net outflows in equity-oriented schemes in the past eight months are over Rs 58,000 (if close-ended schemes are taken into account).
"The disconnect between the economy and the market, and the rich valuations drove investors to book profits in actively managed equity schemes in the past few months.
"This redemption pressure, together with the valuation discomfort, particularly in some polarised large-cap stocks, in turn, has prompted fund managers to sell," said Sunil Subramaniam, managing director, Sundaram MF.
The MSCI India's valuation premium to the MSCI Emerging Market is now at 46 per cent, 3 per cent above long-term average, according to brokerage BofA Securities.
Equity funds posted their eight straight months of outflows in February as investors continued to book profits, with MFs trimming positions in bluechips such as Bharti Airtel, HDFC Bank, Reliance Industries, and HDFC.
Total outflows in equity-oriented schemes in the last eight months stood at over Rs 46,000 crore.
Industry players reckon the outflows may continue for a few more months, especially if the markets continue to make new highs and valuations remain rich.
"Mutual funds typically do not take significant cash calls. What that means is that our level of investment will be in line with the flows that we get.
"If the flows are negative, as it has been for the past few months, MFs will have to turn net sellers in the market," said G Pradeepkumar, CEO, Union MF.
According to him, the rejig in the debt-equity allocation in hybrid categories such as balanced advantage funds and dynamic asset allocation funds could also be a contributing factor to MFs selling equities.
Domestic institutional investors (DIIs), which include MFs, insurance firms, and other domestic financial institutions, have also offloaded shares worth over Rs 1.4 trillion in FY21 compared with net purchases of Rs 1.28 trillion the previous year.
"We believe India is on the cusp of a multi-year capex upcycle.
"We expect the continuation of reforms to push manufacturing/FDI, break government monopolies and improve funding visibility.
"Valuations for consumption stocks now appear stretched while the Industrials sector still trades at historical averages.
"We have an overweight stance on financials, industrials & materials sectors and an underweight on Consumer Discretionary," BofA Securities said in a recent note.
Source: Read Full Article