Major Ruchi Agarwal is commander of the United Nations Female Engagement Team in the conflict-ridden Democratic Republic of Congo.
Major Ruchi Agarwal has spent nearly 16 months serving in Eastern Congo. She commands a 22-member team of Indian women army personnel deployed in the UN Peacekeeping contingent near Goma, Democratic Republic of Congo, which has been in the vortex of a deadly conflict for decades.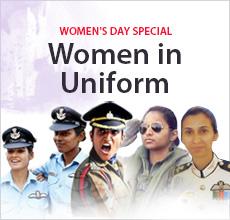 Commissioned into the Indian Army in 2012, the daughter of a railway officer is the first person from her family to join the Indian Army.
The United Nations Female Engagement Team provides relief and assistance to women and children in areas of conflict.
"I'm glad that my entire team has been able to make an impact on the population here. They open their hearts which is sometimes beyond our imagination."
"Despite the struggles of living in a conflict zone, we have never seen them crying. It is admirable," Major Ruchi observes in an informative phone interview from Goma to Rediff.com's Archana Masih about the remarkable role played by Indian women peacekeepers.
How did your journey in the army begin? Did you always want to join the Indian Army?
I always desired to serve the country and there are many ways to serve the country. I had thought of other professions since childhood, but as I grew up, I developed an inclination towards the uniformed services, predominantly, the olive green.
My father was in the Indian Railways. My birthplace is Kasganj, UP. I went to Oak Grove School, a boarding school in Mussoorie.
Several alumni from my school had joined the armed forces. I was greatly influenced by a motivational talk conducted by an alumnus about entry into the armed forces and life in the army.
However, the major contributor to my interest was my father who unfortunately passed away in the second wave of Covid. I am here because of him. He made me realise my aptitude, potential and directed his entire energy towards this dream that we collectively shared.
I am the first person in my family to join the armed forces. My family is now settled in Uttarakhand.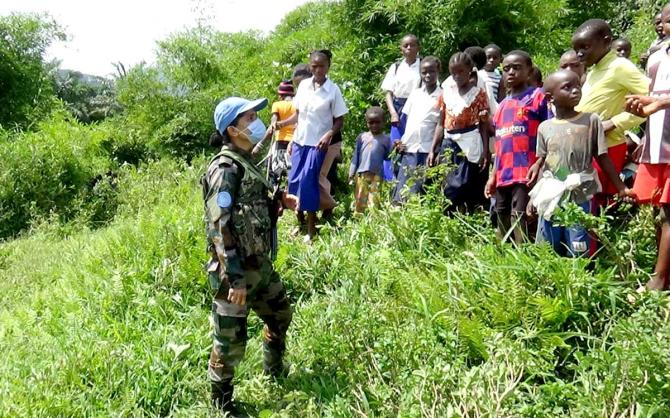 You have spent nearly one-and-half year as a United Nations Peacekeeper in Congo. What has been your experience so far as commander of the female engagement team?
What were your impressions when you landed in DRC for this assignment?
The term female engagement team itself states that I had to engage with the local population.
I am always very excited about going into the field and interacting with people, so I looked forward to this tenure.
In any conflict-affected area it is women and children that are most affected.
Our tasks include going into rural areas and speaking to them and listening to their problems. Many in the interior areas do not have basic amenities.
We learn about their issues, some of which we resolve, and some we advocate because as a military contingent we have a limited scope. We do whatever we can within our area of authority.
We provide psychological support, comfort, educate them about women's specific issues, health and hygiene etc.
In our interactions we have found that they feel very comfortable with us.
Personally, and professionally, I am gratified by the faith and affection they have reposed in us. My entire team has been able to make an impact on the population here.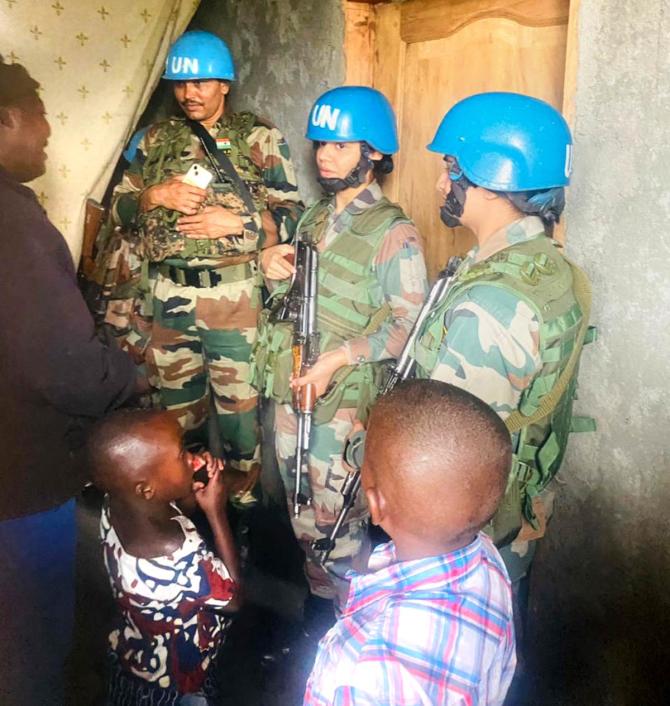 Do you get a chance to visit them in their homes and villages as well?
Yes, we have seen their homes. Initially, they are not very comfortable about discussing their lives with us, but over a period of time, we make them feel comfortable. The look forward to meeting us.
We try to provide a personal touch which makes them open their hearts which is sometimes beyond our imagination. Despite the struggles and hardships of their life, we have never seen them crying. We have always found them motivated and smiling. It is admirable.
They may just sustain themselves on one meal a day, but will never complain.
One gets to learn a lot from them.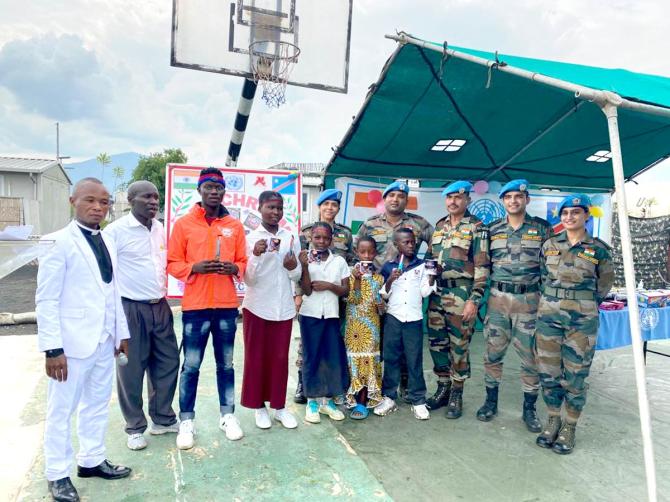 Can you share some of your impressions about their daily lives and the homes of the women you interact with in Congo?
In rural areas, the houses are made of mud. Many of the homes have no electricity and furniture. Women queue up in the morning to fill their cans from a central water point and carry them back to their homes.
In the cities the situation is much different. A city like Goma is as good as some of the developed cities in India.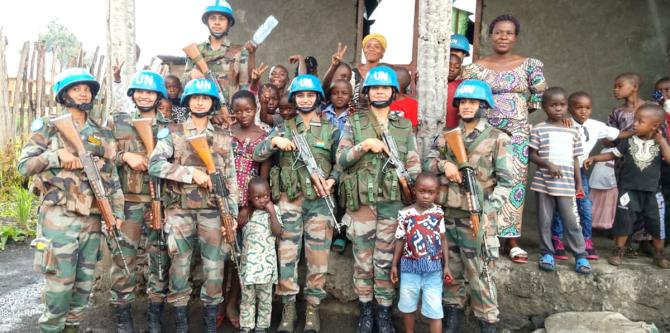 How do you bridge the language barrier when you are interacting with women and children?
We are trained for a few days in the local language, Swahili. We learn some basic sentences, however, apart from that we have language assistants with us. They interpret for us.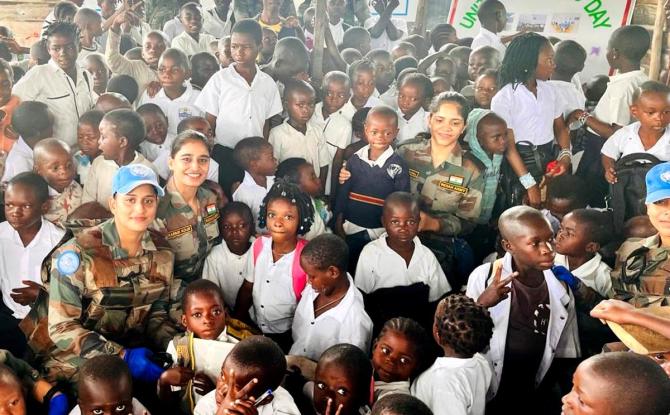 Apart from these activities, what are your other tasks as a UN Peacekeeper?
My main role is the commander of FET. Since we function alongside an infantry battalion, we are also part of the activities they undertake.
We work as a team and are engaged in tasks like perimeter security duties, patrolling, community outreach etc.
We work as a collective force. We also do routine duties required for the functioning of the unit.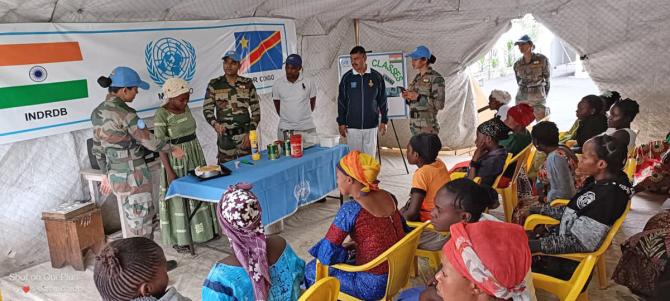 How many women are there in your team?
My team comprises of two officers from the Indian Army and 20 other ranks from the Assam Rifles.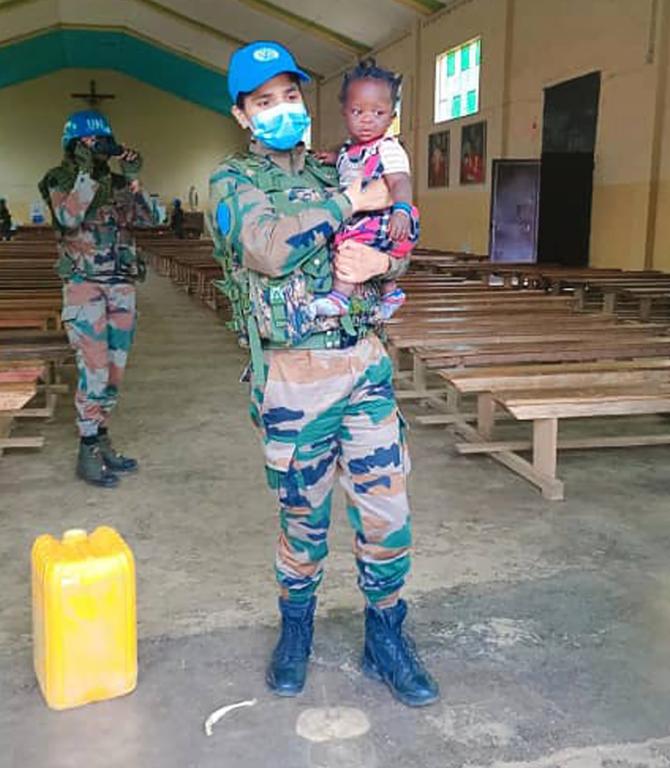 What are some of your learnings from this particular assignment?
The interaction with the local population has given me a comprehensive outlook into their lives.
I've been able to relate to the situation that women encounter in this country, the threats faced by them and the apprehensions they are living with.
We are functioning in an international environment which gives us the opportunity to interact with members of different nations and exchange ideas.
It also gives an insight into the lives and culture of another country — their tradition, dress, food habits, art, dance, etc.
For example, the groom brings a dowry of some cows or goats etc during a wedding.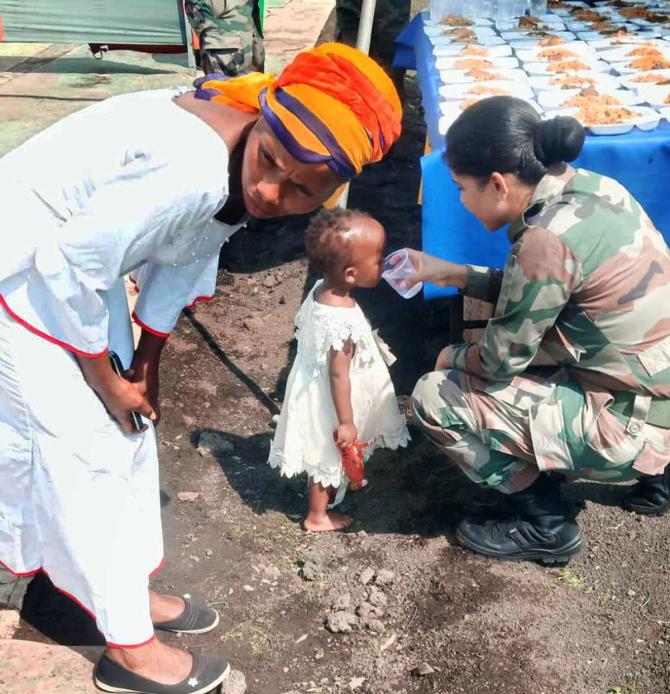 What are the other international UN peacekeepers that work alongside?
We have a contingent from Bangladesh, South Africa, Guatemala, Kenya, Malawi and many other countries.
There are other contingents in other locations. When we go to the headquarter or to any other location, one gets to meet peacekeepers from many other countries and know about them.
In our sector, we have two female engagement teams — one from India and the other from Morocco.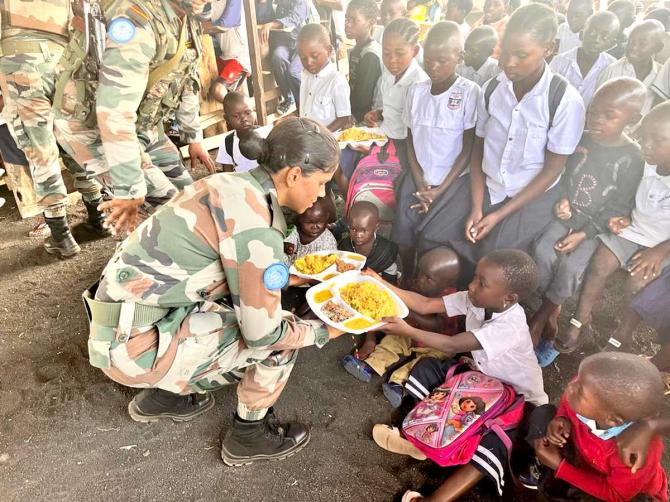 What is your day like?
It is not permanent and depends on the situation.
Every day we conduct certain activities according to the timings and comfort of the local population. We abide by that and go as per the requirement of the population. We identify what needs to be done and plan the day accordingly.
Since the situation is prone to volatility, our daily routine is not fixed. Things keep coming up.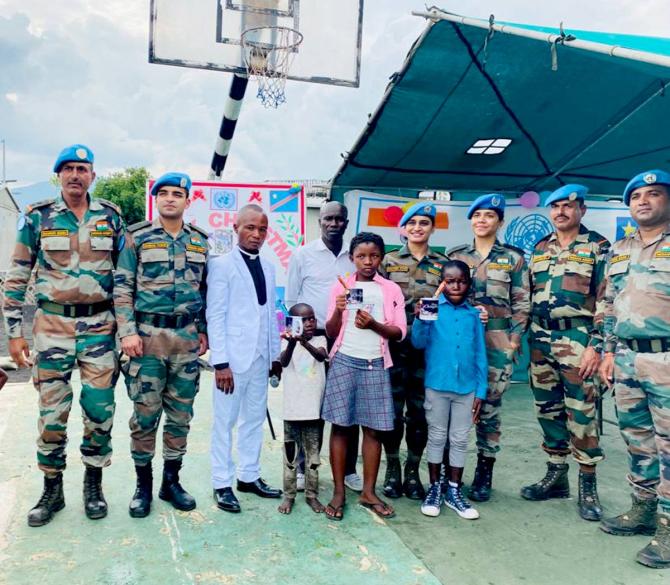 How do you see opportunities for women expanding in the United Nations Peacekeeping Force?
The role of women is definitely increasing. The goal of the UN is to have maximum participation of women peacekeepers, and also civilians working under the UN umbrella.
There is a percentage that is earmarked for women and many women peacekeepers and officers are appointed as military observers, staff officers etc. This shows that the UN is moving ahead in this goal of gender parity.
[By 2028, the UN goal is to have 15 per cent female military peacekeepers in troop contingents and 25 % military observers and staff officers, according to the UN Peacekeeping Web site.]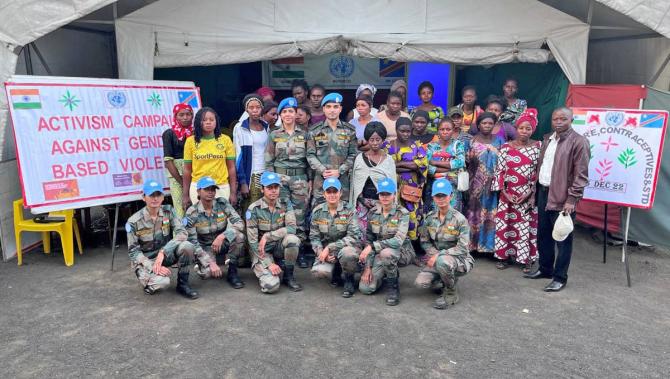 You have been in the Indian Army for almost a decade. How has the army changed in enhancing the role and opportunities for women officers?
When I had joined, women were offered only the short service commission [could serve up to a maximum of 10 to 14 years], but now I am a permanent commission officer [Permanent Commission means that an officer can serve up to retirement. Earlier, permanent commission was offered only to male officers.]
Now women officers can pursue the armed forces as a career like their male counterparts.
The army is definitely progressing in providing greater opportunities to women. Our male counterparts also have a progressive mindset. Many bastions that had been the stronghold of male officers have been broken and many milestones have been crossed — like women officers getting command roles, the entry of girls into Sainik Schools and NDA etc.
The entry of girls in the NDA is a significant step because the academy trains the cadets for three years at a very young age in the finest standards of the profession.
I have no doubt that there will greater opportunities and good appointments for women in the Indian Army.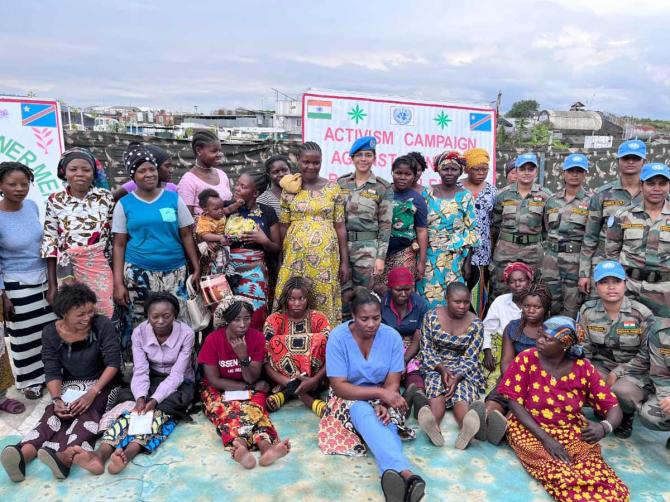 You are the first person to join the army from your family. How does your family react to you being in the army and your tenure with the United Nations?
It fills them with a lot of pride. My family is now settled in Uttarakhand.
They have been very supportive throughout my career and it encourages me to do better and better.
Watch: Major Ruchi and her team conducting an activism campaign against gender-based violence
Watch: The work the peacekeepers are doing in Congo
Major Ruchi and her team conduct English speaking classes
Feature Presentation: Aslam Hunani/Rediff.com
Source: Read Full Article