Jio Financial Services, a unit of Mukesh Ambani's Reliance Industries (RIL), got valued at Rs 1.66 trillion ($20 billion) following an hour-long special trading session conducted by stock exchanges on Thursday.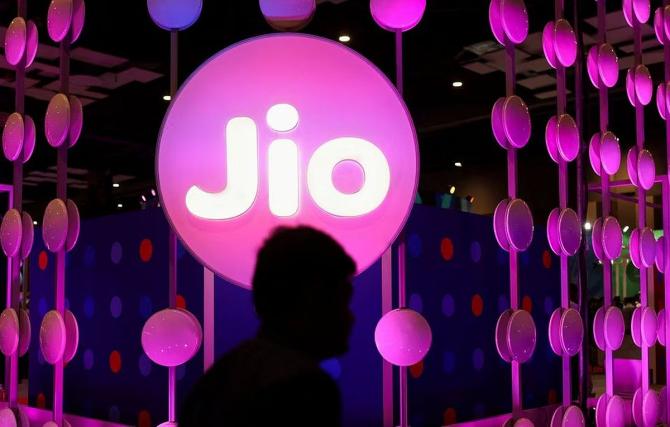 Shares of RIL's unit got priced at Rs 261.85 apiece — higher than analysts' expectations of Rs 134-224 per share.
The price was arrived at after calculating the difference between RIL's Wednesday (July 19) close of Rs 2,840 and Rs 2,580, the price discovered during the first-of-its-kind pre-trade session.
At its current valuation, Jio Financial will be India's 33rd most valuable company and the third-biggest non-banking financial company behind Bajaj Finance and Bajaj Finserv.
In the banking pack, only five lenders are valued at more than Jio Financial's.
The price discovered was also greater than that assigned by RIL. In a statement on Wednesday, the company had said post-demerger, the cost of acquisition of Reliance Strategic Investments (which is to be renamed Jio Financial Services) would be 4.68 per cent and that of RIL would be 95.32 per cent.
This values Jio Financial, which is yet to commence its full-scale operations, at Rs 133 per share and RIL (sans Jio Financial) at Rs 2,709 apiece as per the previous day's market values. These figures assume significance for computation of capital gains.
Jio Financial holds a 6.1 per cent stake in RIL, which is currently valued at Rs 1.08 trillion. RIL's shares last closed at Rs 2,623, making it the country's most-valued firm at Rs 17.74 trillion.
G Chokkalingam, founder and head of research at Equinomics, believes the demerger exercise will help unlock significant value.
"I believe the discovered price is very reasonable, and there is room for further gains on the listing day.
"If one excludes the treasury stock that the company owns, Jio Financial's value as a percentage of its net worth is far lower than what NBFC peers command.
"Given the Jio platform, profile of the promoters, and scope for backward and forward integration, there is tremendous scope for more value unlocking," he said.
"Jio Financials has the brand name, pan-Indian network, and deep pockets to make it big in the financial space."
Analysts believe the demerger was a masterstroke from the oil-to-telecoms conglomerate as it would help the new company attract different sets of investors, strategic partners, and lenders with specific interests in the financial services business.
Analysts said the financial services spin-off furthers Ambani's aim of making it big in non-oil businesses.
Besides telecom, the country's largest conglomerate has large ambitions in retail, e-commerce, and now the financial space.
RIL, which first announced the demerger last October, hasn't set a date for Jio Financial's listing. Abhilash Pagaria, head of Nuvama Alternative & Quantitative Research, expects the listing to take place within a month.
"With Jio Financial carved out from one of the biggest giants, we expect the listing process to be fast-tracked, and it is quite likely that it may be listed in a month or even less," he said in a note.
Some of the recent demergers, however, have taken much longer.
NMDC Steel, which demerged from state-owned NMDC, listed four months after the record date.
Until Jio Financial is listed separately, the stock will notionally be part of the benchmark Nifty and Sensex at a constant value of Rs 261.85.
It will be removed three days after its listing.
The three days will allow exchange traded funds to sell their holdings in Jio Financial as it will no longer be part of the index.
Pagaria expects Nifty trackers to sell around 90 million shares, which is equivalent to $290 million (Rs 2,350 crore).
Source: Read Full Article