India added over 1,300 active tech start-ups to its ecosystem in calendar year 2022, taking the total tally to between 25,000-27,000, according to a recent report.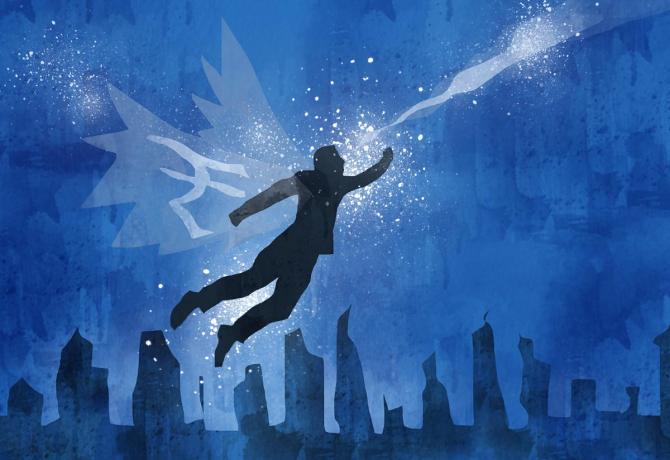 The country continues to be the world's third largest tech start-up ecosystem.
The Nasscom-Zinnov Indian Tech Start-up Landscape Report 2022 found that India added the second highest number of Unicorns – companies with a valuation of at least $1 billion – in the world, with over 23 added in CY2022.
Simultaneously, the potential pipeline of Unicorns expanded to over 170, growing at a pace equivalent to 2021.
"Navigating from an era of abundance to the era of constraints, the Indian tech start-ups need to look beyond valuations to value creation and scaling up.
"Despite the current downturns, opportunities abound for innovative companies that are leveraging emerging technologies to create actionable impact while prioritizing business fundamentals over growth," said Debjani Ghosh, president, Nasscom.
Despite a slowdown in funding, 2022 emerged as the year with the highest seed and early-stage investments between 2019 and 2022. Both early-stage investments – at $5.9 billion – and seed-stage investments ($1.2 billion) grew 25-35 per cent over 2021. In 2022, tech start-ups in the seed-stage secured 1,018 investments.
Late-stage investments took a hit, declining by 41 per cent in deal sizes greater than $100 million.
This, the report says, was due to considerable correction in the global public markets, particularly in tech stocks, whose valuations dropped significantly.
Non-unicorns, however, received 66 per cent of the total investments in CY2022.
While total funding in CY2022 dropped 24 per cent over 2021, the annual investments at $18.2 billion during the year were higher than the pre-pandemic levels of $13.1 billion seen in 2019.
The year also witnessed a significant investment focus on non-unicorns and unique start-ups.
Almost 1400 unique start-ups received funding in 2022, 18 per cent higher than in 2021.
Among these, 47 per cent raised their first round in 2022.
"In the face of market headwinds, a long funding cycle, and reduced valuations, Indian tech start-ups held strong in 2022.
"Instead, they focused on growth, partnerships, and collaboration – by thinking through the first-principles lens," said Pari Natarajan, CEO, Zinnov.
"What is remarkable is the ecosystem's maturity, where founders are intentionally prioritizing profitability over valuation and the investor trust, despite macroeconomic variables at play.
"This will pave the way for growth in 2023 and beyond," Natarajan added.
Nasscom and Zinnov also conducted a survey with over 100 start-up founders from various funding stages and industry sectors.
The survey findings revealed that access to quality talent, low customer uptake, and cash flow crunch were among the primary challenges that founders faced in 2022.
Business expansion along with fundraising, the report said, are among the top priorities for funded start-ups in 2023.
Around 44 per cent of surveyed founders placed business expansion as their immediate business priority over the next 6-12 months.
Tech start-ups are expected to continue increasing their technology innovation and deep-tech adoption, particularly in areas related to SDGs (Sustainable Development Goals) that require complex solutions, added the report.
Source: Read Full Article