'There cannot be any standards at all. Mind your own business.'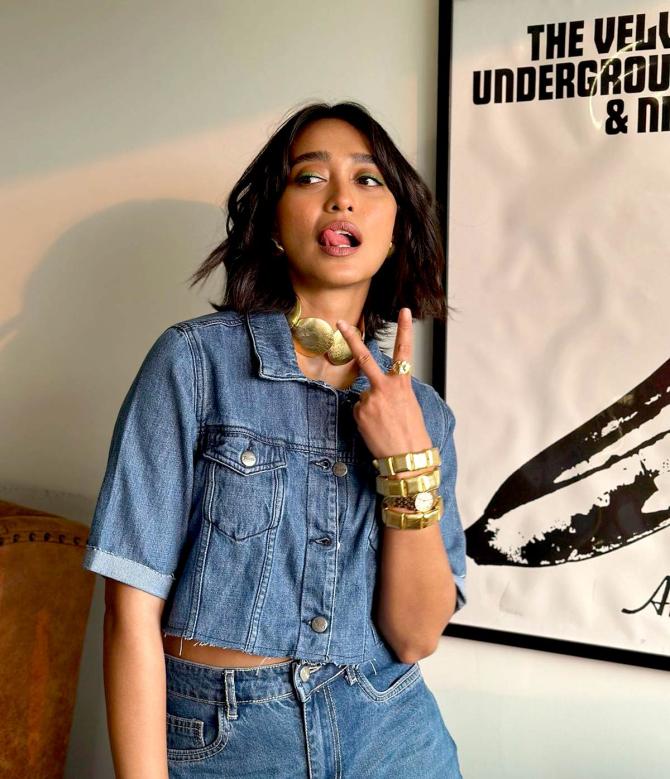 Sayani Gupta will never suffer fashion. There is no barter between comfort and style in her dressing textbook.
For the actor, comfort is key. "It's the most important aspect of fashion," she avers.
"No matter how beautiful or expensive your clothes are or who has made them, nothing matters if you don't feel comfortable in them. You don't always have to really dress up. You can look fashionable even when you are comfortable."
Sayani, who walked the ramp for Designers Kanika and Neelanjan's fashion label Jajaabor at the Lakme Fashion Week x FDCI in Mumbai, took Rediff.com's Mayur Sanap down memory lane as she spoke about her fond recollections of her childhood and teen years in Kolkata.
Sayani remembered the annual Indian classical music festival, the Dover Lane Music Conference, "I've been going there since I was a kid. Those four or five nights were probably the highlight of my growing up years."
Her time in Kolkata "generally revolved around the art scene in the city" with visits to dance schools and exhibitions. "And food of course, especially puchkas!" she exclaims.
Sayani always thought that she would become a model. "But I'm only 5 feet 4 inches. So, nobody was interested in hiring me. I felt like I had the spunk or the confidence to walk the ramp. I have always been an extremely fashion-conscious person and it has nothing to do with what other people are wearing or what trends are out there.
"I still don't know (a lot about) designers or brands and things like that. But I've always been very mindful and aware of cuts and style.
"I remember when I was four years old, my tauji had given me a yellow frock that I will never forget. I refused to wear it because I didn't like the fall of the sleeves. My mother actually would ask me 'What is wrong with you?' I just said, 'No, I won't wear it.'"
All Sayani's notebooks in her young years had designs of clothes that she wanted to wear.
"When I went to college in Delhi, I made sure I got all of them stitched for myself and I wore them."
Ask her if there are some beauty standards for women that one needs to do away with and she has a fiery reply, "All of them! There cannot be any standards at all. Mind your own business. Who the hell are you to give us standards?"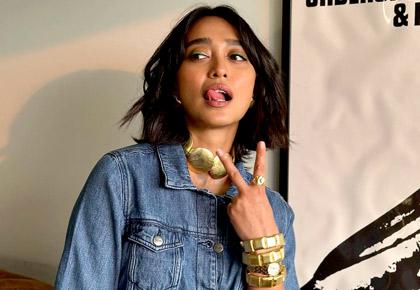 Source: Read Full Article