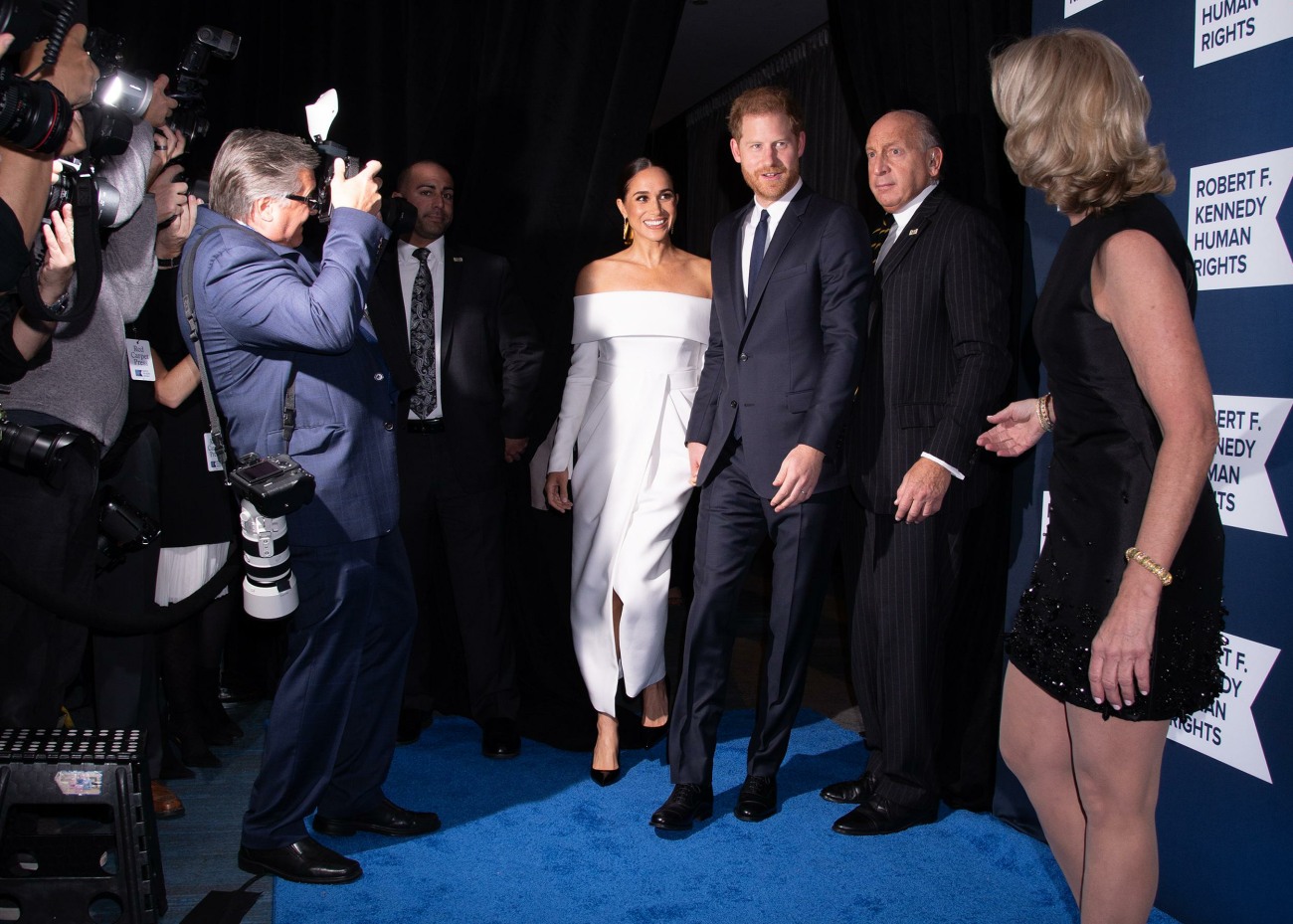 As you can imagine – and perhaps experienced yourself – people had a lot of feelings about yesterday's announcement re: Prince Harry attending the coronation. Sussex-friendly people were disappointed that Harry would go to London solo and royalists were mad that Meghan is "snubbing" (lmao) King Charles. Very few outlets actually tried to explain why Harry and Meghan made this particular decision, so here are two pieces which tried to be reasonable about it. The Telegraph made it sound like Harry is choosing to come because he knew he would regret it if he didn't, and Meghan simply knew that her presence would overshadow her dogsh-t father-in-law.
But despite a turbulent few months that have also seen the Sussexes evicted from their UK base, Frogmore Cottage in Windsor, the Duke wanted to be by his father's side when he is crowned. He is acutely aware that the historic occasion will be "pretty much the most important day" of the King's life. In his book, he wrote warmly of his relationship with his "Pa" and later told ITV he would "always love" his father.

Sources suggested that the Duke knew he would always regret it if he turned down the opportunity to be at the Coronation.

While the Duchess has also spoken in glowing terms about her father-in-law, who walked her down the aisle on her wedding day, she is not bound by such ties to the Royal family or to the UK.

Meghan, 41, considers her future to be in the US, and that is very much where she is focused, one friend said.

Her appearance at the Coronation after all that has been said risked overshadowing the celebratory occasion. The Sussexes are also understood to have been concerned about how their attendance might be received by the British public. There is also no love lost between Meghan and the Prince and Princess of Wales. In Spare, the Duke revealed the extent of the froideur between his wife and his sister-in-law.
[From The Telegraph]
"In Spare, the Duke revealed the extent of the froideur between his wife and his sister-in-law" – that was what they got from Spare? That Harry was describing Meghan's "froideur" with William and Kate? What I got out of Spare was that Harry is really f–king pissed off at William, and William is an emotionally, verbally and physically abusive psycho. But sure. I also believe that Meghan is not "bound" by ties to the Windsors, and that following QEII's passing, Meghan simply doesn't give a f–k about these trash people. Speaking of, Page Six also a weirdly pro-Sussex piece:
It would be "inauthentic" for Meghan Markle to go to King Charles' coronation after all that has happened between her and the royal family — but the Duchess of Sussex fully supports Prince Harry's decision to attend the ceremony, sources tell Page Six.

"They had to make a decision that felt genuine and authentic, especially after everything that has been said and all the things that have gone down," an insider familiar with the family says. "The words that Harry and Meghan have said about the importance of their family are lining up with their actions. They care about their family, so Meghan is going to stay [in California] and Harry is going to support his dad."

Harry's decision to attend the coronation was a lengthy process that spanned weeks, the insider explains. "It's a decision they made together as a family."

Amid reports of Markle's controlling nature, the insider adds: "If she was super controlling, then she could have made sure that Harry didn't go. She's all good, she supports Harry — they both have nothing more to prove."

We're told that Harry — who has said that he wanted an apology from his father to himself and Markle — will only make a quick trip to London for the coronation on May 6, which falls on the same day as son Prince Archie's 4th birthday. Another source who knows the Sussexes tells us: "There is not one right answer. Prince Harry is going to support his dad … and then he'll be coming home as soon as possible to be with his son. For all the people who say they want to be half in and half out of the royal family, this proves just the opposite."

The Sussexes, who are now in talks about next projects with Netflix and a host of other work, are said to have moved on from their tumultuous relationship with the working royals.

"They have a comfort in California and an optimism in their future," the source says. "They're building a future that is in peace with their family in the UK."
[From Page Six]
I like the emphasis in both pieces that the Sussexes know their future is in California. It's not like Harry is going to return for his father's coronation and suddenly think "I'm going to stay here." Please, anyone who's read Spare knows that as soon as that man touches down in England, he immediately misses Meghan and the kids and can't wait to get back to Montecito. As for the "super-controlling Meghan" narrative – are the racists still doing that? Once again, go to Spare – Meghan follows Harry's lead, especially when it comes to dealing with the Windsors. My guess is that Harry didn't want Meghan and the kids anywhere near his family and Meghan was happy to stay home.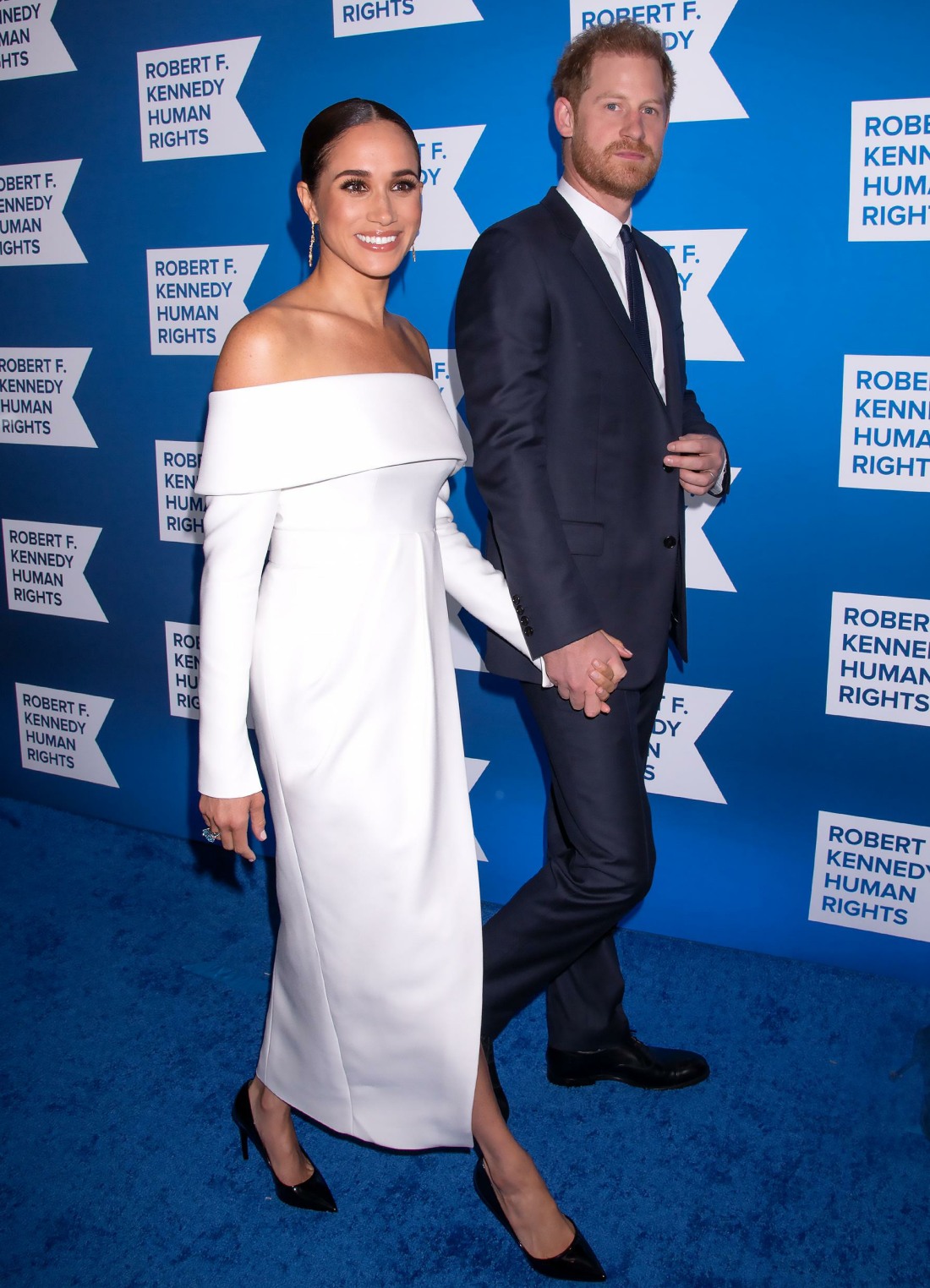 Photos courtesy of Backgrid, Cover Images.
Source: Read Full Article