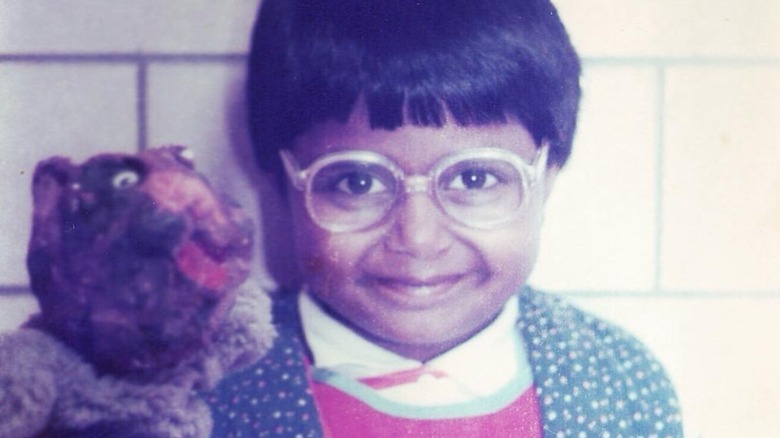 Mindy Kaling is the very definition of a HBIC. As IMDb details, Kaling worked her way up from a staff writer on hit show "The Office" to a starring role before creating her own material with beloved TV rom-com "The Mindy Project." Along the way, the Indian-American multi-hyphenate has appeared in movies including "Inside Out" and shows such as "The Morning Show." Elsewhere, Kaling also created "Champions" and "Never Have I Ever" based on her own experiences growing up. 
She's a published author too, with several memoir-style books to her name including "Why Not Me?" and "Is Everyone Hanging Out Without Me?" (via GoodReads). Although Kaling is hugely successful, she's open about how tough it was to make her mark in an industry that typically favors white, slim women. Although the "Office" breakout has more than proven herself at this stage, she still has plenty to say and despite the many hardships along the way, Kaling isn't shutting up. 
She's a born comedian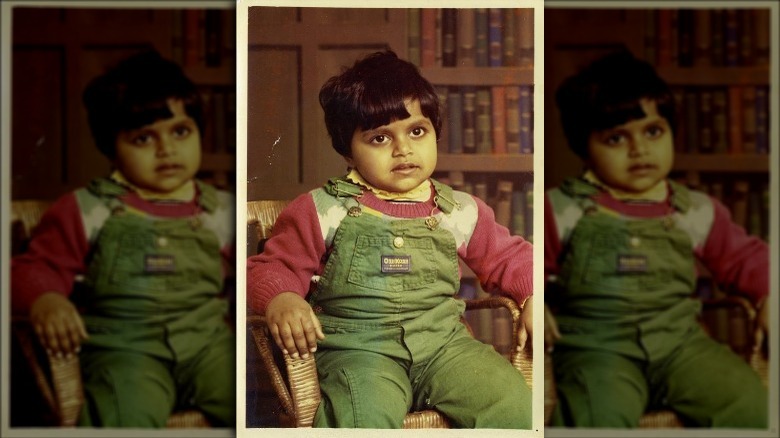 In an interview with the New York Times magazine, Mindy Kaling fought back at long-established cultural stereotypes about Indian parents, making it clear that journalists looking for stories about how she'd been locked in her bedroom and forced to study as a kid were going to be sorely disappointed. Of her decision to go into comedy, the "Mindy Project" creator explained, "My parents' personality type is not to stop anyone from doing anything, and going into comedy wasn't something that I decided to try when I was 26 after having gone to law school." 
In fact, "At 6 years old, I was writing comic plays at home. My parents saw me absorb Comedy Central. I was watching 'Dr. Katz,' you know? Not just 'Saturday Night Live'." As a teenager, Kaling honed her opinions on the differences between "Frasier" and "Cheers," which share a character in the titular snobbish shrink played by Kelsey Grammer. Therefore, the budding comedian's parents were well aware of where her ambitions lay. Although the Kalings were apprehensive, they knew that this was what their daughter wanted and, moreover, it was going to happen no matter what anybody said. 
Sharing her unique perspective made her an icon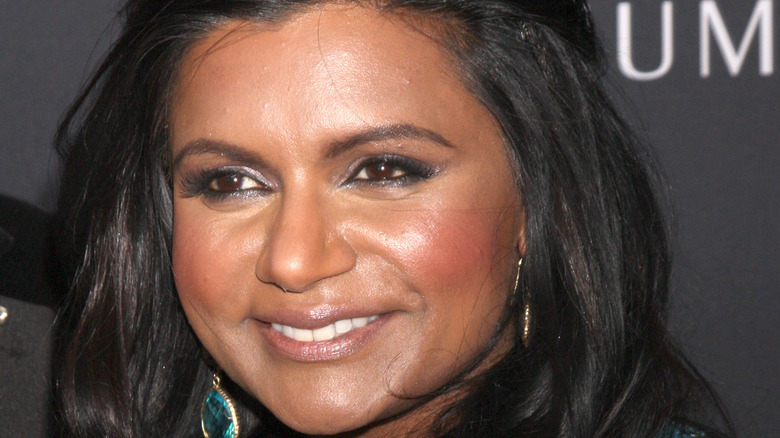 Netflix's "Never Have I Ever" follows newcomer Maitreyi Ramakrishnan as Devi, an Indian-American high-schooler who's trying to find her place in an unforgiving world. As Refinery 29 notes, Mindy Kaling has made it clear the show, which she co-created with Lang Fisher, isn't autobiographical. However, Kaling did take it as an opportunity to put a teenager like herself front and center, explaining, "Nerds are not always the wallflowers, the quiet ones — we're ambitious with obnoxious personalities and want to have sex and dreams like all the other kids."
Although the actress, writer, producer, and director acknowledged, there has been a resurgence of nerds thanks to the likes of "Superbad" and "Booksmart", she notes that "we haven't seen an 'ethnic' nerd," which is where Kaling's expertise came in handy. The "Mindy Project" creator considered herself incredibly lucky to get to tell Devi's story, as she is "deeply familiar" with her struggles, particularly since Devi is also a first-generation American with Indian immigrant parents, just like Kaling. The comedic starlet felt she was in the perfect position to write this story as she was far enough removed but the memories were still fresh, too. 
She's completely confident in her career ascension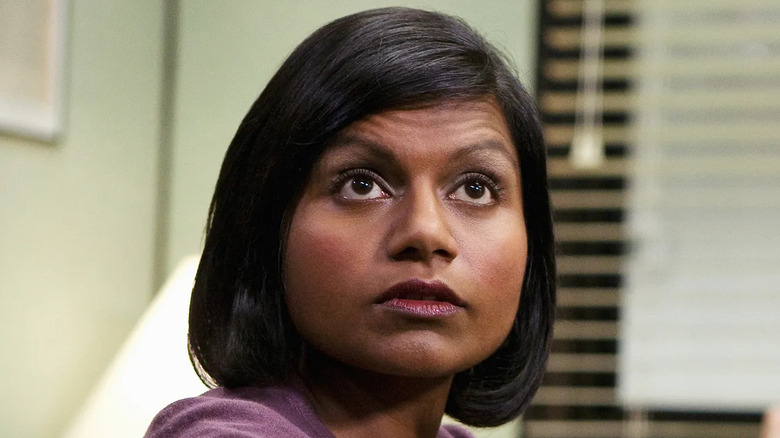 Mindy Kaling has worked her butt off to get the position she's in, and she knows it. As she explained in an interview with The Guardian, "A journalist asked me if I have impostor syndrome and I said: 'I actually don't, because I've really put in the time.' And I could tell he thought I was kind of cocky." This was around the release of "Late Night," a 2019 dramatic comedy in which Kaling starred alongside the legendary Emma Thompson, and for which she also penned the screenplay. The story follows a "diversity hire," played by Kaling, and is based at least partly on her experience on "The Office." 
The comedic breakout admitted, "for a long time I was really embarrassed about that. No one [on 'The Office'] said anything to me about it, but they all knew and I was acutely aware of that. It took me a while to realize that I was just getting the access other people had because of who they knew." These days, Kaling knows she's earned her spot, regardless of who initially gave her an opportunity to shine. 
Hollywood keeps her humble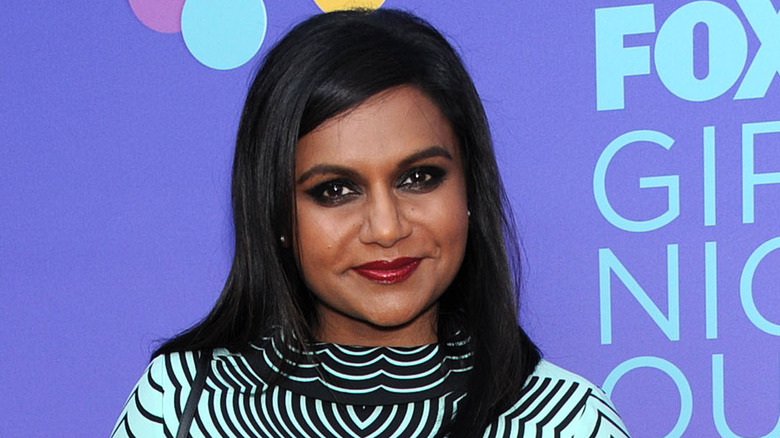 Although Mindy Kaling has ascended to the higher echelons of Hollywood, she remains a victim of racist and sexist attitudes. In fact, as she told Elle, during the filming of "The Mindy Project" a security guard mistook her for an interloper even as Kaling was passing a massive billboard with her face on it. "It really doesn't matter how much money I have. I'm treated badly with enough regularity that it keeps me humble," the successful star quipped. However, she also acknowledged that outsider status helps keep her writing sharp. 
Kaling didn't sign up to be any kind of role model. However, once she realized how much of an impact her career was having on young women of color, her perspective changed irrevocably. The "Never Have I Ever" creator is often approached by shy, unfailingly polite young women when she's out and about who tell her, "how much it means to them and to their family to see someone like me making it," or how their parents feel more comfortable supporting their dreams now they can point to Kaling's impressive rise. It's gradually become more important to the "Office" breakout to be a voice for those women, as a result.  
Becoming a mother transformed Mindy Kaling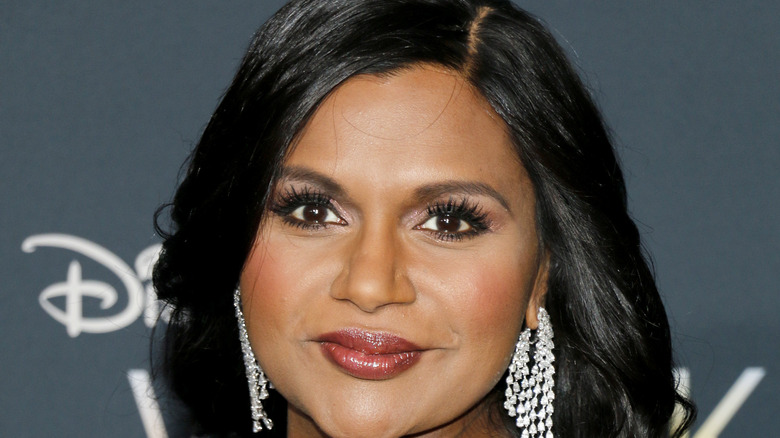 She's conquered the entertainment world but Mindy Kaling admits motherhood didn't come as easily to her. According to USA Today, the "Office" breakout always knew she wanted to be a mom someday but admittedly wasn't ready when the time came. "I don't think anyone is ever ready. I definitely knew I wanted kids, but the decision, it was not something that I had, like, planned," Kaling advised. She's never revealed the father of children Katherine and Spencer, and frequently refers to herself as a single mother. She's fiercely committed to them, however, taking the children everywhere even when it means traveling for work (via People). 
Although Kaling didn't consider herself maternal, bonding with Katherine came very naturally to her, with the actress revealing, "I have been really surprised by how much I crave time with her. Just that there was a side of me that could really enjoy being around the baby." It helps, of course, that the two are very alike. Katherine is even a budding comedian, with her mom notably describing her as "really funny." In a few years time, Katherine might be the one flipping the script on Hollywood just like her mother did.
Source: Read Full Article