Historic Sintra is a little gem of a town in the hills, 30 minutes outside Lisbon by train.
If you ever happen to be in beautiful Lisbon, you cannot miss visiting Sintra, a place of fanciful, mithai-hued palaces, candy castles, villas, pagodas, sumptous gardens, secret tunnels, grottoes, waterfalls and dreamy architecture that you thought only existed in a cloyingly-happily-ever-after Brothers Grimm fable.
While the exuberant, exotic Romanticist style dominates, the extravagant structures around here represent an eclectic mix — a soupcon of Moorish/Islamic influences, loads of overbearing Gothic and strong flavours of Renaissance artistery. It is a living, breathing 101 On Architecture.
The dowry, like Mumbai was, sweetening many a royal match, Sintra's views and salubrious climate saw it, steadily, from the 14th century onwards, become a little Lego playground of Portuguese royalty. They began to dot the area with little signature pleasure palaces they built, each reflective of monarch's distinctive vision or maybe hallucinations. And so the Pena's National Palace, Castle of the Moors (of an earlier era that was rebuilt), Monserrate, Palace of Sintra, all in came up, transforming it into an enclave of beauty, so beautiful that when the English poet Lord Byron visited the town, he called it a 'glorious Eden'.
Today it is one of the richest muncipalities on the whole Iberian peninsula, that encompasses Spain and Portugal, and a top address of Europe.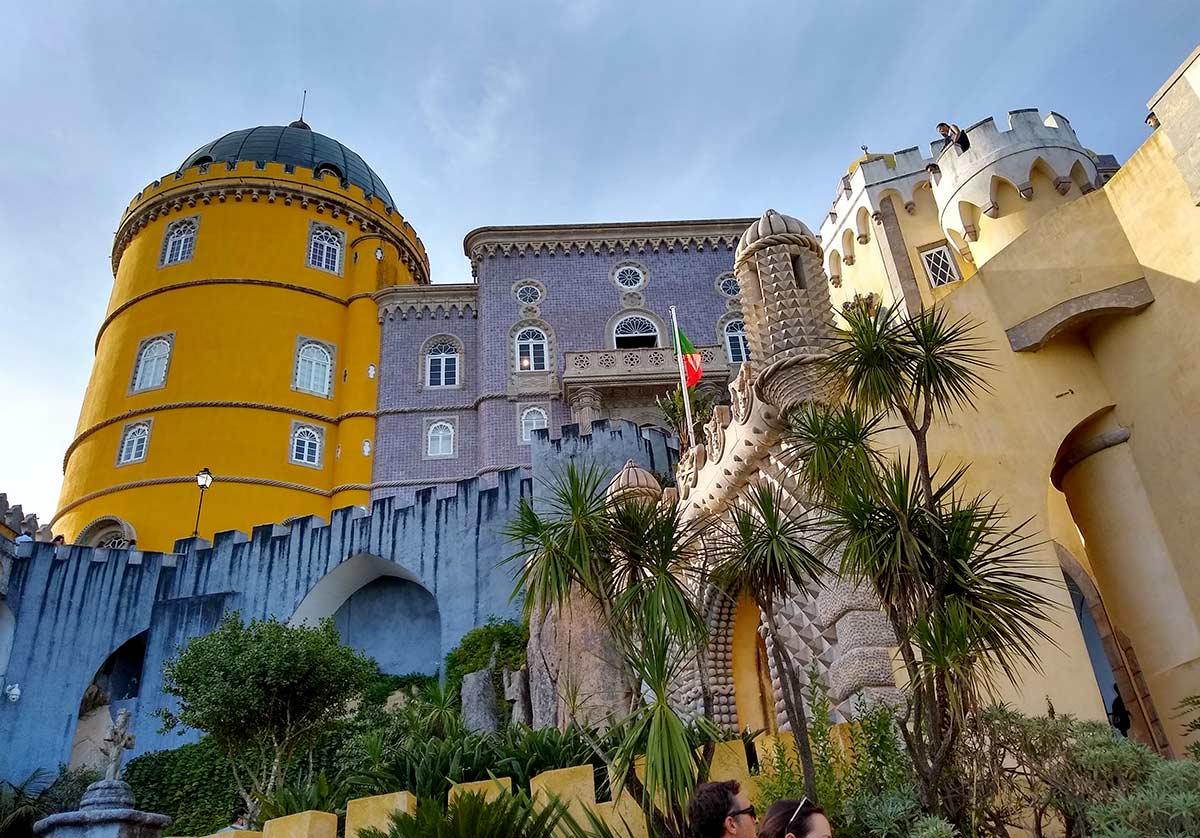 On a trip to Sintra, that my colleague and friend Swarupa Dutt sternly ordered me to take, after spending the late morning exploring the quinta or estate of the Regaleira palace and descending several floors into the ground, through mossy byways of the initiation well, under the octagonal tower, my elder daughter and I had built up quite an appetite. Tourist-ing always makes one excessively hungry.
The attached cafe, in the shadow of the Italianate palace, with its cheerful profusion of gargoyles, turrets, columns and and stone curly-cue embellisments, had an impressive selection of food including some tempting vegetarian sandwich options.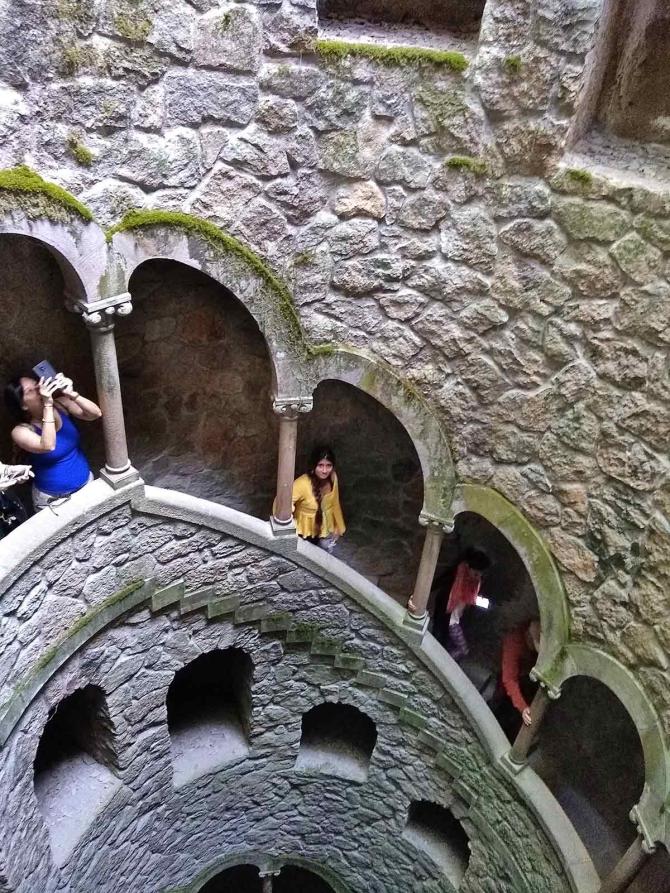 We chose the Sandwich de Beringela, stuffed with fried eggplant, rocket leaves and fresh mozzarella cheese. I had never had eggplant or baigan in a sandwich before and was slighty sceptical. But when it came, freshly assembled, did it taste divine!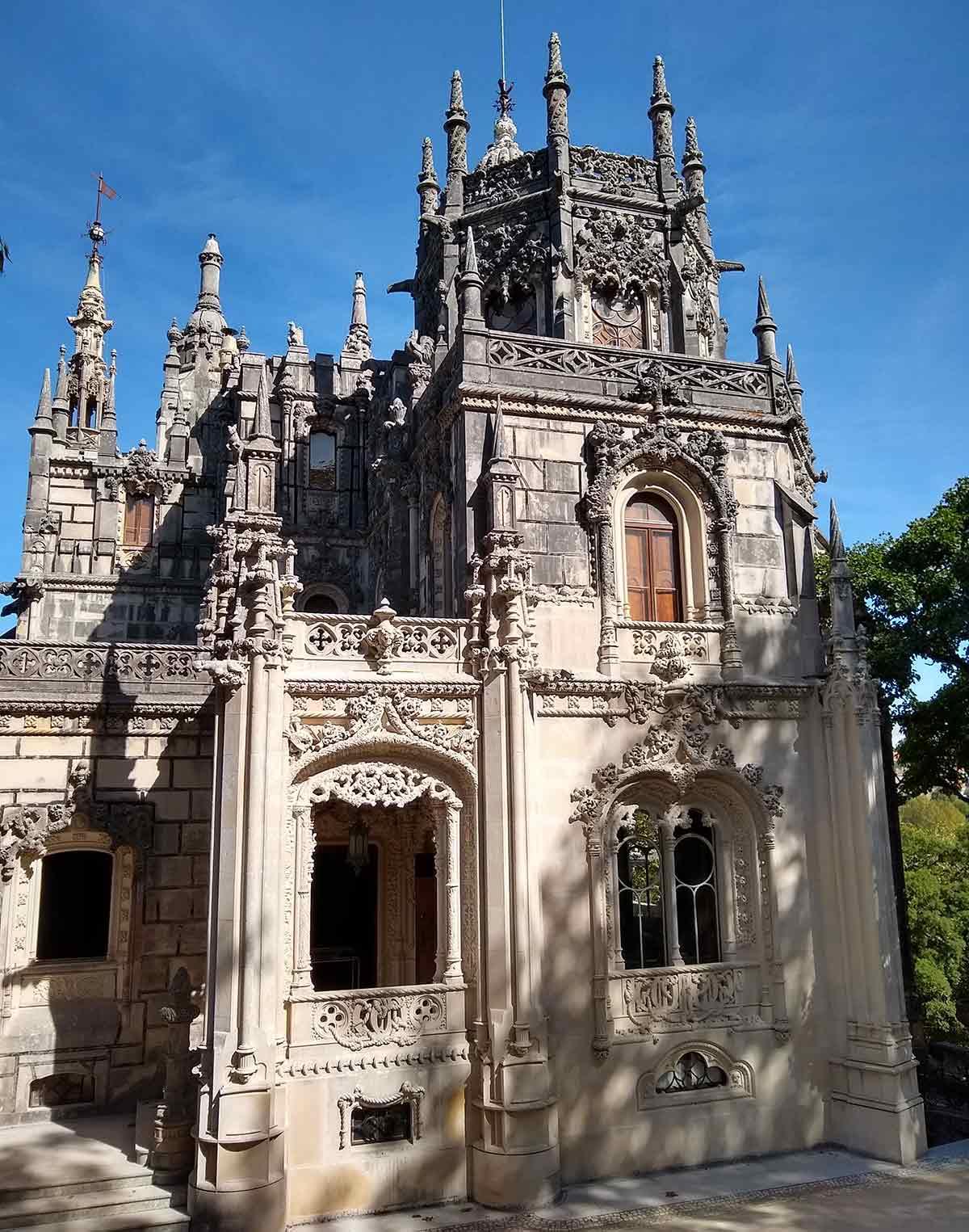 The sandwich was easy to dissect and figure out its ingredients. Meat additions, as per what was suggested on the cafe menu, will add further flavour. Here is how you can make Sintra Regaleira Tunnel Sandwiches at home.
Sintra Regaleira Tunnel Sandwiches
Serves 3
Ingredients
12-inch baguette or a long skinny loaf of bread
2 tomatoes
1 large baigan or eggplant or brinjal
100 gm arugula or rocket leaves
3 heaping tbsp pesto paste (please see the note below).
3 tbsp extra virgin olive oil
3 tsp butter, optional
3 tbsp balsamic vinegar
100 gm fresh buffalo mozzarella or bocconcini or burrata, available in stores that stock a range of cheese and on also on grocery shopping apps
Extra virgin olive oil for frying the eggplant
Dash salt
Method
Cut the baguette into three 4-inch pieces and then slice each 4-inch piece lengthwise to make 3 sandwiches.
Keep aside.
Core and cut the tomatoes in half and then into thin slices.
Keep aside.
Cut the eggplant into very thin slices lengthwise and fry over medium-low heat in a frying pan with several tbsp olive oil, till each slice is fully cooked.
Flip the slices while frying so both sides get done but don't burn.
Drain onto a plate and pat any excess oil off with a paper towel.
Keep aside.
Slice the mozzarella balls/pieces into thin slices and keep aside.
To assemble the sandwiches, lay the slices on a flat surface or wooden board.
On one side of each sandwich spread the butter, evenly sprinkle the olive oil and the balsamic vinegar.
Then generously spread the pesto.
Next add two pieces of the fried eggplant per sandwich and several slices tomatoes.
Then add 5-6 slices mozzarella cheese per sandwich and sprinkle salt.
Next add and spread a generous handful arugula leaves per sandwich and close the sandwich with the top slice.
Serve.
Zelda's Note: Baguettes are freshly baked in bakeries in many metros. If you are uable to get your hands on a baguette, use a hot dog or garlic bread roll for each sandwich.
Suitable meat additions to this sandwich would be a few slices salami or fried bacon or smoked ham or if you can access some more exotic prosciutto, an Italian variety of smoked ham. You could add two types of meat like ham and salami or bacon and salami in these sandwiches.
Rocket or arugula, which has a distinct peppery taste, is often difficult to locate and is available with certain vegetable sellers in your local vegetable market or at specialised grocery stores.
Organic vegetable growers also have sites online and deliver such kinds of vegetables to your door. If you are unable to locate rocket leaves, use baby spinach or tender leaves of regular spinach or an interesting variety of lettuce like lollo rosso.
It's important to try to locate fresh mozzarella cheese. if not use regular mozzarella or even marinated slabs of uncooked paneer. You could marinate them with soy, garlic, mustard for about an hour.
Bottled pesto is easily available in grocery stores or online and in a pinch or a hurry ideal to use. If you would like to make your own pesto use the pesto prep from this recipe.
Balsamic vinegar has a special taste, nothing like regular vinegar and can be easily purchase online or in grocery stores that sell gourmet food.
For vegan sandwiches use vegan cheese.
Don't warm or the bread will lose its crispness.
MORE AWESOME RECIPES FOR YOU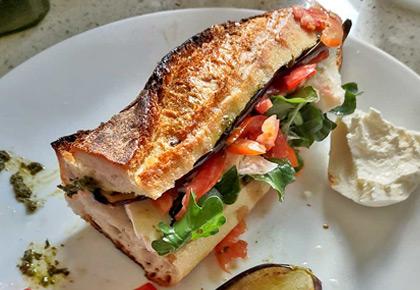 Source: Read Full Article