Yes, Lord Ganesha loves modaks.
But he may also like Sahana Shivprasad Shetty's unfussy but delicious ladoos made from the magical ragi or finger millets.
Gluten-free and containing less sugar, these Ragi Laddoos are a much better alternative to the more sweet and heavier delicacies that abound this season.
Sahana studued to be a pharmacist but becamse a baker and an advocate for millets. Do read her story.
Ragi Laddoos
Servings: 4-8 laddoos, depending on how large you make them
Ingredients
1 cup ragi flour
6 tbsp ghee
½ cup powdered sugar or tagar (please see the note below)
½ tsp green elaichi or cardamom powder
Chopped almonds or cashews, optional

Method
Heat the ghee in a heavy-bottomed kadhai or frying pan over low-medium heat.
Add the ragi flour and roast lightly.
Mix and make sure the mixture is not lumpy.
Cook on low to medium heat till the ragi releases the ghee and a nice nutty aroma is emitted.
This will take approximately 10 minutes.
Now add the cardamom powder and mix well.
Take off heat and transfer it to a plate.
Let it cool for few minutes until you can handle it.
While the mixture is still warm, add the powdered sugar or tagar and mix well.
Add the chopped cashews or almonds.
Quicky shape 1 tbsp of the mixture into a ball.
Repeat the process with the remaining mixture.
Once shaped, let them rest on the counter for an hour.
Serve.
Editor's Note: Tagar is a mixture of sugar, water, milk and ghee used for making laddoos because it improves their taste considerably. You can increase the quantity of agar you add depending on how sweet you prefer your laddoos — the same goes for the amount of sugar you add to make the laddoos.
Make tagar using this recipe (external link).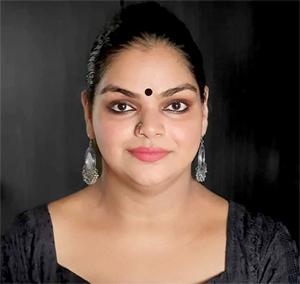 Sahana Shivprasad Shetty loves cooking with millets. She blogs at Sahana's Food Passion. You can follow her videos at Sahana Shetty's Kitchen.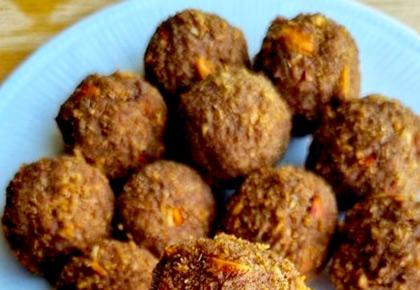 Source: Read Full Article