Years ago, I went to visit my great-aunt, Tadi Hilma Kuurme, in her rural home on the picturesque north coast of the Baltic country of Estonia.
It was a very special visit because it was the only two times in my life I had a chance to meet her, although we had corresponded for years.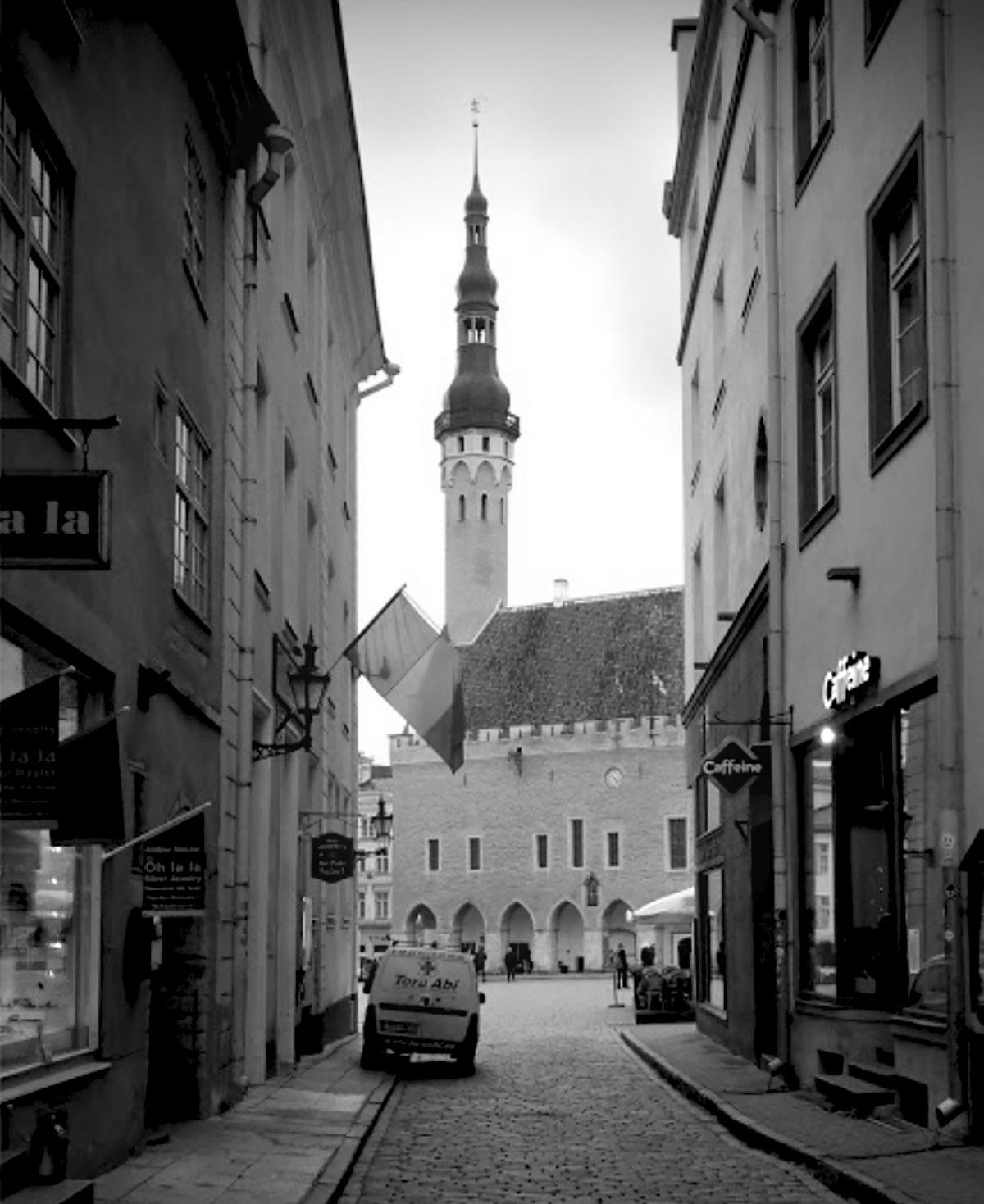 The first chance was in the capital Tallinn, when Estonia was still under Soviet suzerainty, in a hotel monitored by the KGB in 1984.
That was because my mild, harmless, incredibly brave great-aunt — a teacher and therefore considered a threat to the Communist regime — had spent 10 years in a labour camp in Siberia and was still a marked woman (her name is listed in the Okupatsioonimuuseum or the Vabamu Museum of Occupations and Freedom) in Tallinn.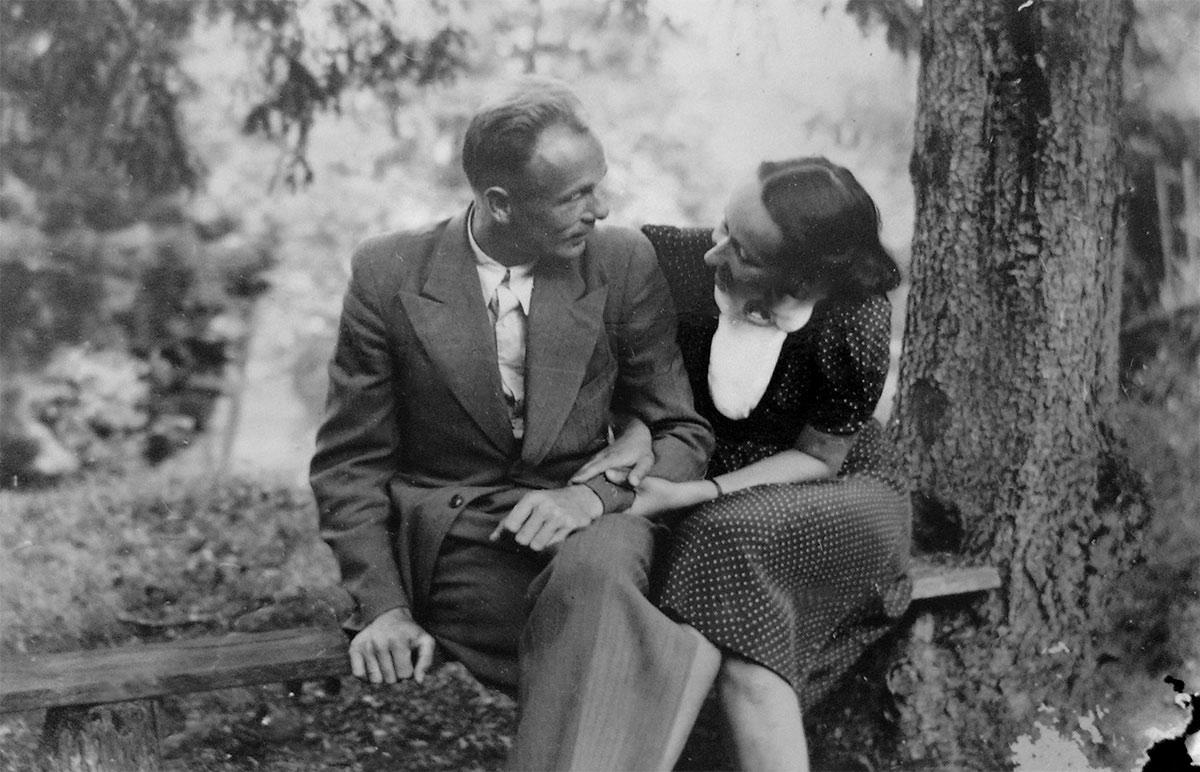 This second meeting in 1992, and the last time I saw her, at our family's ancestral home in Kolga, was much more joyous. It occurred just after Estonia had become independent and I would be staying with her (not allowed in the Soviet-control days) and meeting more of the family.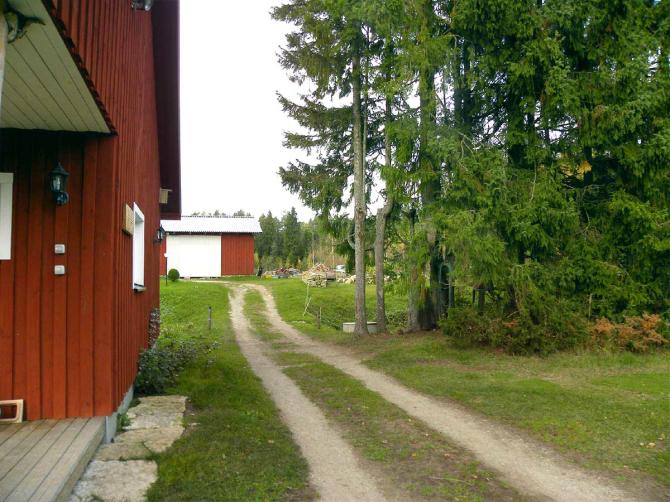 Since I am vegetarian (but eat eggs), they were at pains to figure out what to feed me. Food was still sometimes scarce in free Estonia and my relatives scoured the often bare co-op shops to find cheese, bread, rye crackers for our meals. The rest came to the table fresh from acres and acres of garden — carrots, potatoes, herbs, fruit, eggs and more.
Interestingly, the meals I had with the family were some of the tastiest. On one day my Aunt Imbi served a very tasty, simple and healthy rice-and-potato-based soup, which I often make at home regularly and we call it Imbi's Estonian Soup.
Easy to put together, it is served with a chopped boiled eggs and sour cream garnish, but I use yoghurt. Ideal for a chilly day, it's plenty filling.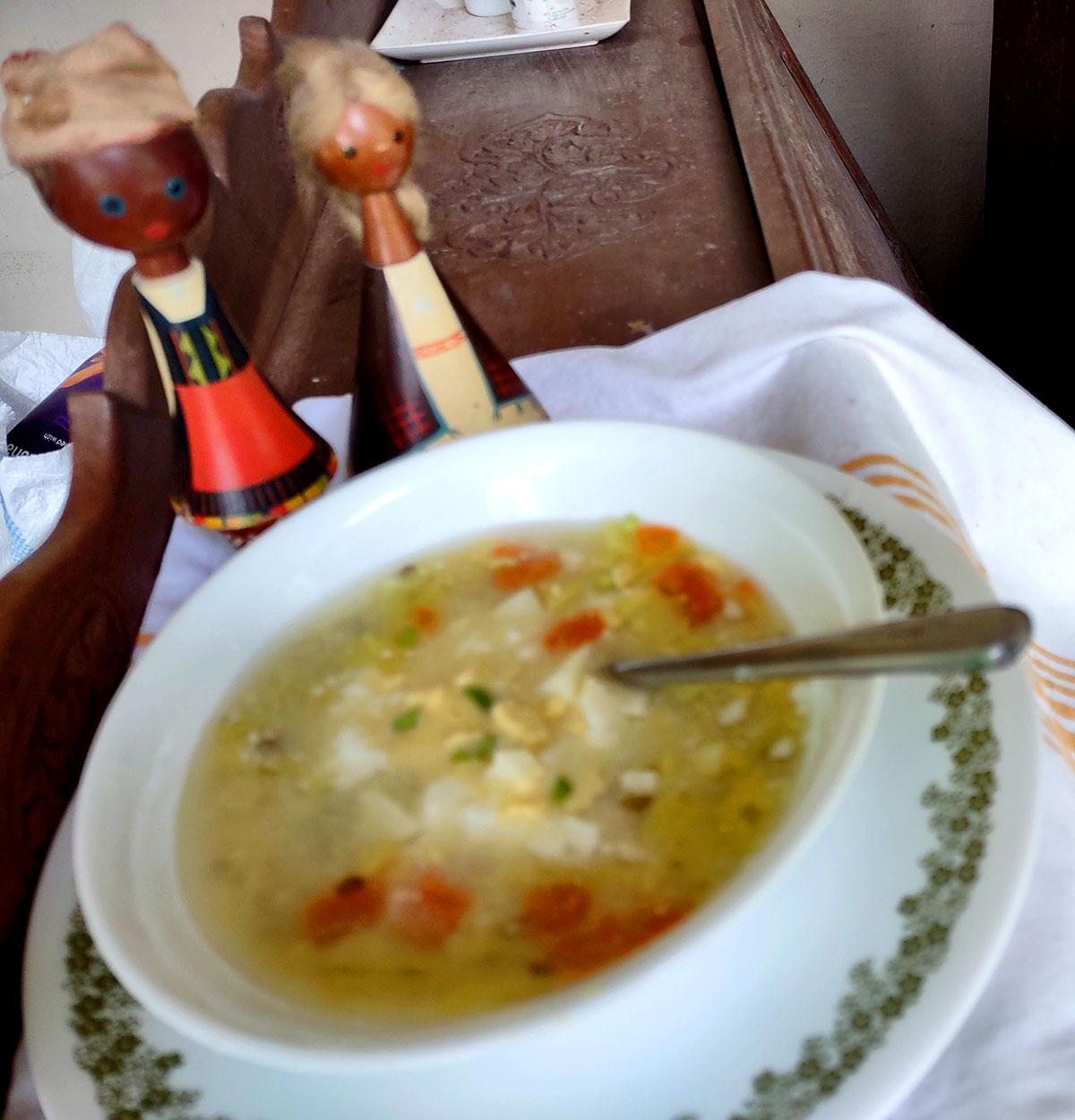 Imbi's Soup
Serves: 4-5
Ingredients
For the soup
2 large potatoes, peeled, finely chopped
2 large carrots, peeled, grated
¾ cup basmati rice, soaked for half an hour in water
4-5 cups water
Salt to taste, about 2 tsp
For the garnish
4 hard-boiled eggs, peeled, chopped
200 gm dahi or yoghurt
4 stalks spring onions with greens, finely chopped
Salt to taste, about a pinch
3 tbsp chopped fresh sua or dill or, better, dried Himalayan nettle leaves, available online as nettle tea
Method
For the soup
Add the potatoes, carrots, drained rice into a thick-bottomed saucepan with the water and boil over low heat for close to 30-40 minutes, till the soup becomes a gruel or stew and the potatoes and rice are completely mashed.
Use a masher to aid this process.
Add more water if required till you have a thick soup consistency.
Take care to not allow the soup to stick to bottom of the pot and burn and therefore mix often.
For the garnish
Meanwhile, lightly mix the yoghurt, salt and the chopped boiled eggs together so the egg doesn't get too mashed.
Add in spring onions and dill or nettle.
Keep aside.
For serving
Pour the hot soup, dividing it, into 4 or 5 individual soup bowls.
Garnish the soup on top with 4-5 tbsp of the yoghurt-egg-spring onion mixture.
Serve.
Zelda's Note: For a healthier soup, use red rice instead of basmati rice and keep the peels on the potatoes. Potatoes can be substituted with sweet potatoes. Chopped dried fish is a possible addition for non-vegetarians.
MORE AWESOME RECIPES FOR YOU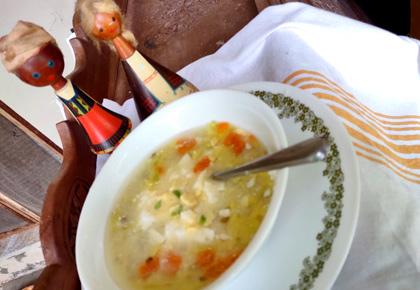 Source: Read Full Article