The Princess of Wales regularly makes speeches during her royal duties, and can you believe it's been 11 years this month since we first heard Kate speak in an official capacity as the Duchess of Cambridge?
While it was widely reported at the time that Kate was not comfortable with public speaking, she didn't let her nerves get the better of her as she formally opened the Treehouse hospice in Ipswich on 19 March 2012.
See what the Princess had to say and her little quip about Prince William in the clip below…
WATCH: Princess Kate's first ever royal speech
Kate's speech, which took place 11 months after her royal wedding, was for one her first patronages – East Anglia's Children's Hospices (EACH).
Since then, the royal mum-of-three has clearly grown in confidence with her public speeches. The Princess launched a new campaign, Shaping Us, earlier this year, as part of her early years work.
LATEST: Princess Kate makes hilarious confession about little Prince Louis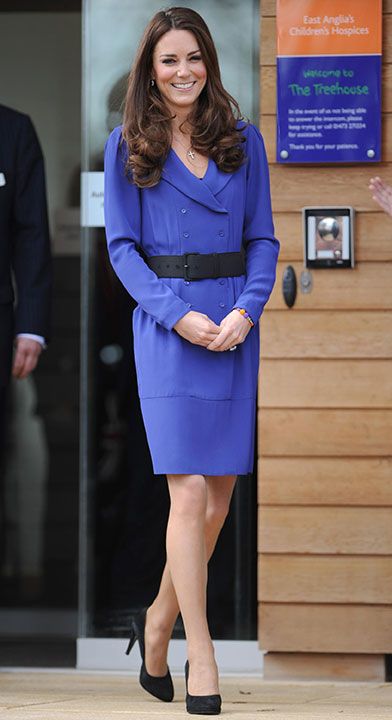 Kate gave her first speech at EACH's Treehouse Hospice
Take a look at her most recent public address as she wowed in a red trouser suit at BAFTA HQ for the campaign's pre-launch event.
WATCH: Kate makes pledge to parents as she launches Shaping Us Campaign
While the royals speak and meet with thousands of people each year, understandably they feel anxious or nervous at times too.
Kate even shared a frank admission during a royal outing at Kirkgate Market in Leeds earlier this year.
One royal fan asked the Princess for a selfie, and as he held up his phone to capture the moment with the royal, he said: "Sorry I am really nervous."
Kate responded, reassuringly: "Please don't worry, it's ok, we all get nervous. Nice to meet you, take care."
How sweet!
LISTEN: Kate's royal tour fashion choices revealed!
Make sure you never miss a ROYAL story! Sign up to The Royal Explainer newsletter to receive your weekly dose of royal features and other exclusive content straight to your inbox.
Source: Read Full Article