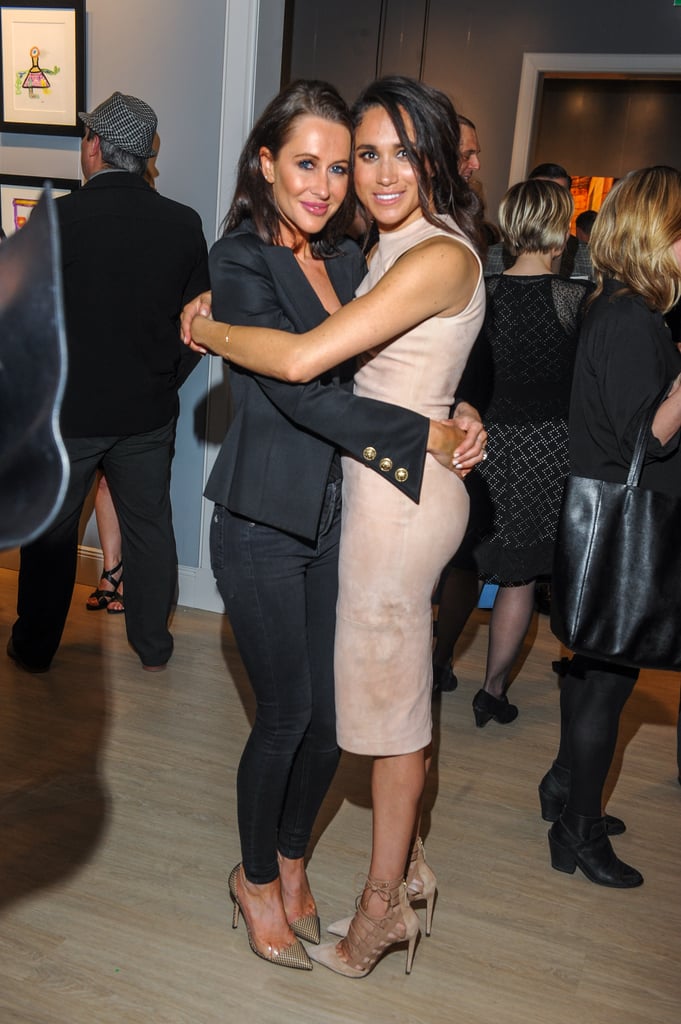 Despite rumors of a fallout, Meghan Markle and Jessica Mulroney still remain close. On Dec. 8, the first part of Markle and Prince Harry's Netflix docuseries, "Harry & Meghan," premiered, and while Mulroney herself isn't featured as one of the talking heads in the first three episodes, she is included in some of the footage.
While reps for both Markle and Mulroney did not immediately respond to POPSUGAR's request for comment, according to Entertainment Tonight, the Duchess of Sussex reportedly remains "loyal to her dear friend" following Mulroney's controversy with Sasha Exeter in 2020. Per The Cut, Exeter claimed that Mulroney allegedly attempted to threaten her livelihood and silence her. In a video, Exeter explained how Mulroney reportedly perceived a generic call-to-action post Exeter shared as directed at her because Mulroney had not posted anything in regard to the Black Lives Matter movement on Instagram. Exeter claimed Mulroney lashed out at her over messages and texts and allegedly threatened to talk to her sponsors.
Of Markle and Mulroney's friendship, a source told ET, "… while Jessica's comments have been misguided and tone-deaf, Meghan has not given up on her." In a previous since-deleted post obtained by ET, Mulroney addressed the status of her and Markle's friendship, saying, "I'm going to tell this once and for all, Meghan and I are family. She is the kindest friend and has checked up on me everyday. Tabloid culture is atrocious. It creates lies and hurtful storyline. Stop feeding into it. Done."
The insider also told ET, "Jessica publicly apologized for the controversy and has been on a journey to better herself and become aware of the unconscious bias that exists in society."
Markle and Mulroney first hit it off after Markle moved from LA to Toronto to film her USA show, "Suits," and they immediately forged a friendship. Mulroney even served as a bridesmaid at Markle's wedding to Harry in May 2018, as did all three of her kids, daughter Isabel and twins Brian and John.
See some of Mulroney and Markle's friendship moments ahead.
Source: Read Full Article