File this under "relationships we never saw coming." Katharine McPhee and David Foster are totes in love, and they're going to be walking down the aisle very soon. Are you, too, absolutely shook by this romance? Probably yes, but when you look at their history together, it's really not shocking at all. Let me explain:
2006
Katharine and David first meet when Katharine is a contestant on season 5 of American Idol. That week, Katharine was performing Whitney Houston's iconic ballad "I Have Nothing," which was actually written by David, so he and Andrea Bocelli stopped by to help her practice. "Katharine has a great, great future," David said. FORESHADOWING!!
2006–2007
After American Idol, Katharine and David became friends and were seen being chummy at various events, such as the JC Penny Jam: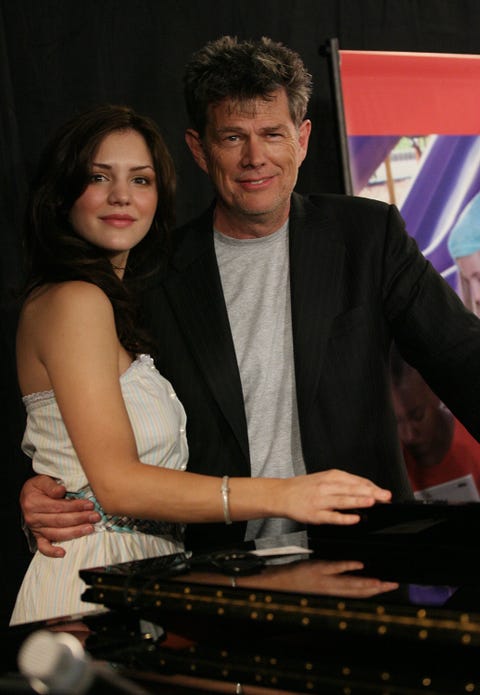 And the Carousel of Hope Ball: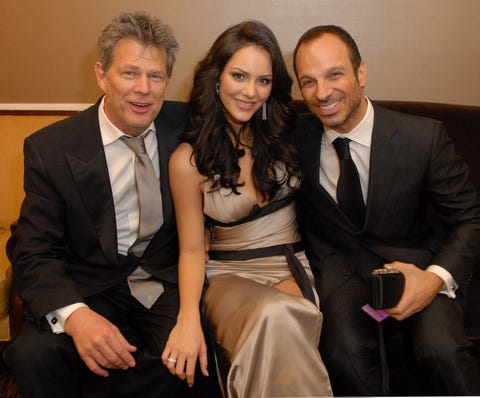 Katharine also attended the David Foster and Friends Charity Gala in 2006.
February 2, 2008
Before Katharine and David were an ~item~, she was actually married to Nick Cokas for six years. And who was at their nuptials? David! He even accompanied Katharine on the piano as she performed at her wedding reception.
May 2014
Katharine files for divorce from then-husband Nick Cokas. At the time, the two had already been separated for a year.
May 12, 2017
Katharine and David are spotted having dinner together at Nobu. According to an E! News source, the two were gettin' real cozy.
"David and Katharine were very intimate during their dinner," the source said. "David was seen grabbing Katharine's face and kissing her cheek several times. Katharine was doing the same to David's face, and they were acting as if they were a couple."
September 19, 2017
The GRAMMY Museum hosts a gala honoring David, and he shows up with Katharine as his date.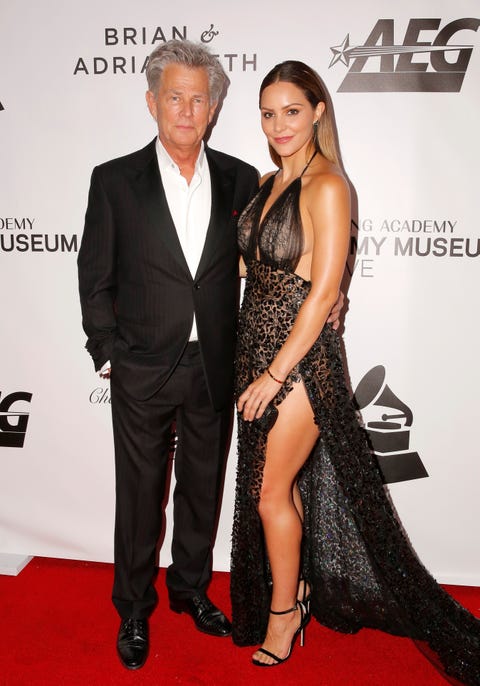 That night, David's daughter, Erin Foster, posts some Instagram Stories that seem to confirm the relationship. "Excited about my new stepmom," she captioned a photo of Katharine and David.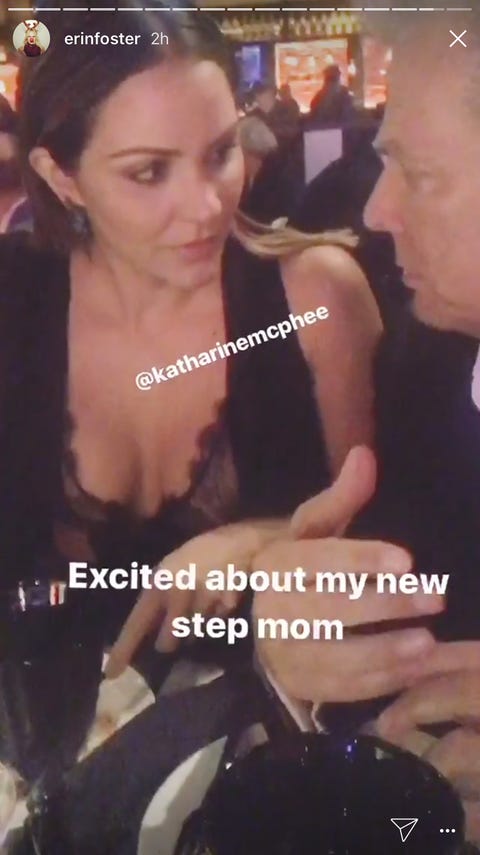 Later that night, she posted a video of the pair performing with the caption "My parents 👪"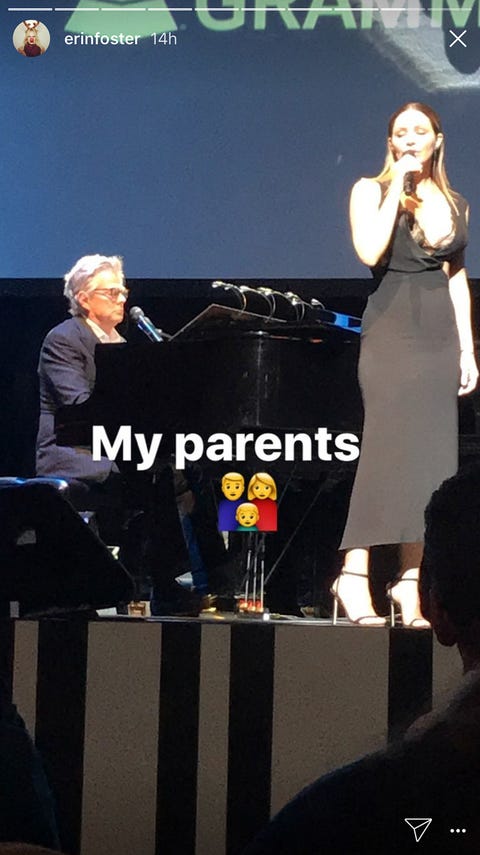 However, a source told People that Erin was joking and that the two were "absolutely not dating."
October 2017
Katharine and David are photographed walking arm-in-arm in Brentwood, California. At one point, Katharine was seen putting her hand on his butt, but according to a People source, it was all just a ruse.
"Katharine and David are in no way romantically involved," the source said. "They are dear old friends who genuinely love spending time together, but it is nothing more than that. They are also, however, both savvy enough to see quite obvious paparazzi stalking them, and they know how to have some fun with them."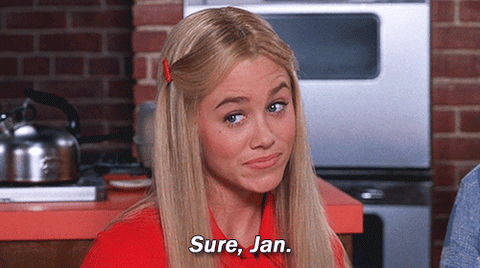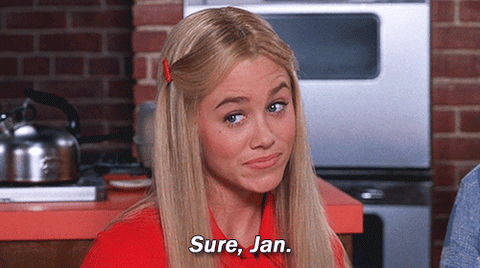 November 5, 2017
Katharine and David attend an L.A. Lakers game, and they look pretty comfortable together.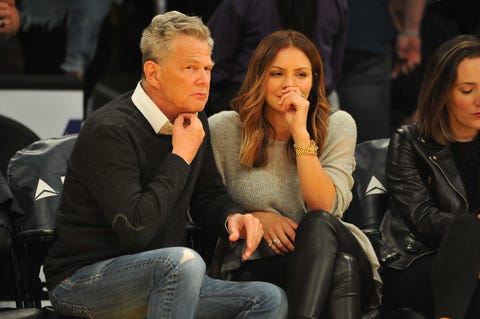 December 2017
Katharine appears on the cover of Health magazine. In the interview, she claims she's "pretty single"…but then goes on to say this cryptic quote about David:
"We're very close friends, and we've been friends for a long time. I'm really, really fond of him, and I think he's an incredible person. I've known him since I was 21 years old, you know? He produced my first single. So he's been really good to me. People can say whatever they want."
But her attempt at coyness was squashed pretty quickly when paparazzi caught her kissing David out in Beverly Hills.
Later that month, the two embark on a Eurotrip together, and lots of PDA ensues.
January 28, 2018
At Steven Tyler's Grammy Awards viewing party, David chatted with Us Weekly on the red carpet. But the interview was cut short when Katharine signaled at him to come inside. "Excuse me, I've got to go get my girl," he said.
May 7, 2018
Katharine and David attend the Met Gala together, both looking chic AF.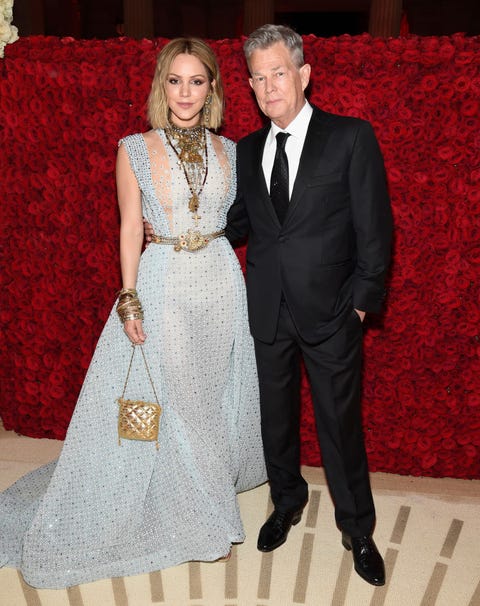 July 3, 2018
David and Katharine are engaged! While on their Italian vacay, David popped the question to Katharine on the top of a mountain in Anacapri. Def not jealous at all of this grand romantic gesture!!
https://www.instagram.com/p/BlhBAIlgx73/?utm_source=ig_embed&utm_campaign=loading
A post shared by Katharine McPhee Foster (@katharinefoster)
September 9, 2018
Katharine and David return to Italy to attend Celebrity Fight Night, where they perform "I Can't Help Falling In Love with You" with Andrea Bocelli, a mutual friend of the two. Just before the performance, Andrea said to David, "A few years ago, I told you she was The One," to which David responded, "You were right."
January 20, 2019
Katharine posts an adorable video of her singing with David on Instagram. The two kept giving each other major heart eyes as Katharine sang "Lean on Me" and David accompanied her on the piano. In a demonstration of his major music skills, he managed to keep playing without missing a note while Katharine went in for a quick make-out. Ah, young (and old) love!
https://www.instagram.com/p/Bs4Y45cFysQ/?utm_source=ig_embed&utm_campaign=loading
A post shared by Katharine McPhee Foster (@katharinefoster)
June 28, 2019
Katharine and David officially tie the knot in London. "Exactly 13 years ago today my very first single, Somewhere Over The Rainbow, was released right after Idol. Today… I'm marrying the man who produced it. Life is full of beautiful coincidences, isn't it? Thank you for taking me over the rainbow, David," Katharine writes on her Instagram.
https://www.instagram.com/p/BzQsOQlh_ZM/?utm_source=ig_embed&utm_campaign=loading
A post shared by Katharine McPhee Foster (@katharinefoster)
July 4, 2019
AND WE FINALLY GET TO SEE THE KATHARINE'S WEDDING DRESS:
https://www.instagram.com/p/BzgG2eqBBqU/?utm_source=ig_embed&utm_campaign=loading
A post shared by Katharine McPhee Foster (@katharinefoster)
October 8, 2020
Katharine is pregnant! People spots Katharine running some errands with her teeny tiny baby bump on display—you can peep the adorable pics here.
February 24, 2021
Katharine gives birth to her and David's child, and surprise' it's a BOY! "Katharine McPhee and David Foster have welcomed a healthy baby boy," the couple's rep tells People. "Mom, Dad and son are all doing wonderfully." (BTW, this is Katharine's first child—awww!—while it's David's sixth.)
March 7, 2021
After enjoying her first few weeks of motherhood, Katharine posts the first picture of her baby boy to her Instagram Stories. "Just in case you were wondering…I love being a mommy!" she captions the pic.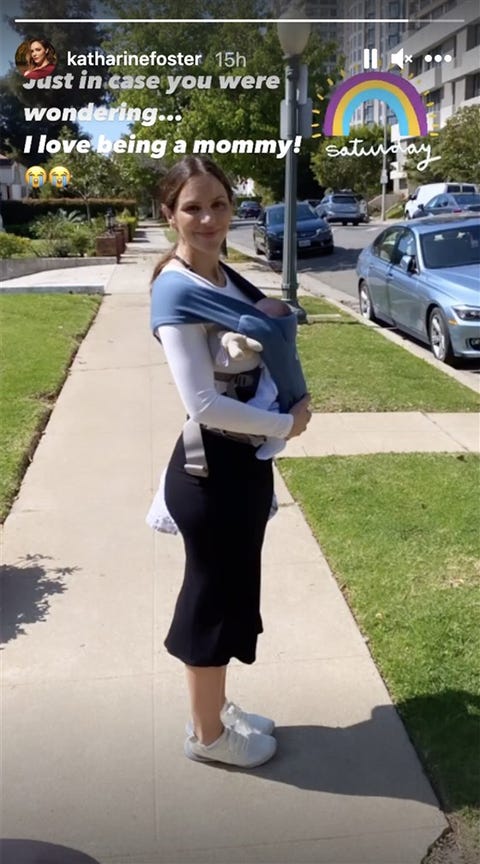 Source: Read Full Article