Jennifer Lawrence reveals politics has caused family feuds
Growing up, Jennifer Lawrence assumed she would vote Republican, like her parents did. Instead, she finds herself not only supporting Democrats, but also feuding with her family about their conservative political views — especially when it comes to gun laws, reproductive rights and Donald Trump, whose election in 2016 left Jennifer seriously at odds with her Kentucky-based relatives. "I just worked so hard in the last five years to forgive my dad and my family and try to understand: It's different. The information they are getting is different. Their life is different," she tells Vogue in the magazine's October 2022 cover story. I've tried to get over it and I really can't. … You have to be political. It's too dire." The Supreme Court's reversal of Roe v. Wade also exacerbated tensions at home. "I don't want to disparage my family, but I know that a lot of people are in a similar position with their families. How could you raise a daughter from birth and believe that she doesn't deserve equality?" Jennifer asks. Although the actress recently welcomed her first child with husband Cooke Maroney, she tells Vogue she's had two miscarriages and now worries how such experiences will work for women with fewer options.She also notes pregnancy changed "every single second of … life," which left her wondering, "what if I was forced to do this?" As for guns? "I'm raising a little boy who is going to go to school one day. Guns are the number-one cause of death for children in the United States. And people are still voting for politicians who receive money from the NRA," Jennifer says. "It blows my mind. I mean, if Sandy Hook didn't change anything? We as a nation just went, OK! We are allowing our children to lay down their lives for our right to a second amendment that was written over 200 years ago." Asked if she's able to talk about these issues with her family, the star says it's not exactly a conversation when she tries. "I unleash text messages. Just: Boom. Boom. Boom. Boom. Boom. They don't respond," she admits. "And then I'll feel bad and send a picture of the baby."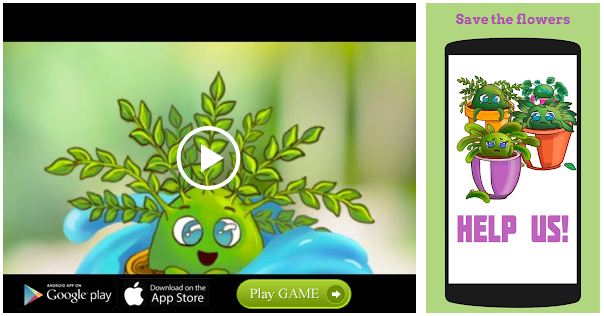 Keep reading for more news …
RELATED: J-Law reveals baby's gender and name, plus more stars who welcomed kids in 2022
Kim Kardashian defends lifestyle's effect on climate change: 'No one's going to be perfect'
In the wake of Kylie Jenner's controversial 17-minute private jet flight from one Los Angeles suburb to another, her sister Kim Kardashian says nobody's "perfect" when it comes to protecting the environment. Asked if she does "anything to prevent and combat" global warming as wildfires continue to ravage the West Coast and Europe, Kim recently told Interview magazine she tries to be practical in her support of efforts to live a more green lifestyle. "I believe in climate change, and I believe that anything can help," the Hulu star said in the piece, published Tuesday, Sept. 6. "But I also believe in being realistic and I think sometimes there's so much to worry about on this planet, and it can be really scary to live your life with anxiety." Defending her approach, she explained that she's all for "learning from" her "super climate change-involved friends" whenever possible. "I do what I can, but you have to pick and choose what really works for you in your life," she said. "No one's going to be 100 percent perfect." In July, Kylie was slammed on social media and branded a "climate criminal" after news of her 17-minute private flight across town was revealed.
RELATED: Find out the net worth of every member of the Kardashian-Jenner family
John Legend details falling out with Kanye West, brands Trump campaign's Kanye 2020 support a 'scam'
John Legend says Kanye West's 2020 White House bid was a "clear scam" by Donald Trump's campaign to funnel "Black votes away from [Joe] Biden." The singer also believes his inability to support Kanye's campaign ultimately ended their friendship. In an interview with The New Yorker published over the weekend, the Grammy-winning singer clarifies comments he recently made about his falling out with Kanye on "The Axe Files" podcast. "What it got described as was we stopped being friends because he supported Trump, which was a mischaracterization of what I said," John told The New Yorker, referencing Kanye's hot-and-cold relationship with the former POTUS prior to his July 4, 2020, announcement that he was running for President on the so-called "Birthday Party" ticket. "What I was saying was that he was very upset with me that I didn't support him running for President, and that was the real impetus for us having a strain in our friendship," John continued. "I don't know what will happen in the future, but he was very upset with me that I didn't support him and I supported Joe Biden. It's up to him whether he can get past that." Kanye went public with his politics-fueled rift with John after Trump won the 2016 presidential election, sharing private messages John had sent Kanye in which the singer took issue with the rapper's support of Trump. Kanye promptly called John out and shared screenshots of the messages. But according to John, there was nothing mean-spirited in what they said. "I talked to him with love and with empathy, and tried to help him see another way of looking at things," John recalled. Later, when Trump's staffers and associates helped get Kanye's name on the 2020 ballot — while campaigning for Trump's bid for a second term in office — John couldn't support what appeared to be a "scam," he told The New Yorker. "The most frustrating thing about [Kanye's] run for the Presidency for me was how much it was an operation run by the Trump campaign," John said. "I don't know how aware [Kanye] was of the fact that there was so much Trump personnel throughout his campaign, raising money for him, getting petitions signed for him, getting him on the ballot. I saw their work on his behalf as a clear scam and an operation to try to siphon Black votes away from Biden, so there was no way I was going to support it. Kanye was upset with that, and we haven't been friends since, really." He added that he doesn't want to let political differences become "the sole determinant of who can be my friend and who can't. But values matter and character matters and moral compass matters."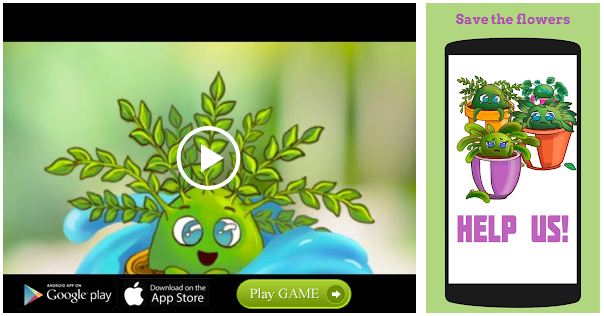 RELATED: Stars on both sides of the aisle react to the FBI's raid on Donald Trump's Mar-a-Lago estate
Jason Momoa gets a buzz cut for a good cause
Jason Momoa's long, luscious locks are no more! On Labor Day, the "Dune" star chopped off his trademark long hair to draw attention to the problems caused by single-use plastics that end up polluting the world and fueling climate change. In a video posted to his Instagram, the Hawaii-born actor transformed his look from long braids to a buzz cut. "Aloha, everyone," he said in the clip. "Hand me those braids." Holding up the lopped-off braids before the camera, Jason said he was "shavin' off the hair," joking that he'd "never even felt the wind" on one part of his head. "Doing it for single-use plastics," he explained. "I'm tired of using plastic bottles, we gotta stop, plastic forks, all that s*** goes into our land, goes into our ocean. I'm here in Hawaii right now, and just seeing things in our ocean, it's just so sad," Jason said, before asking fans to help out however they can. "Please, anything you can do to eliminate single-use plastics in your lives. Help me, plastic bottles are ridiculous… we're going to keep going — oh, man. Love you guys. Aloha," he said.
Mindy Kaling reflects on her decision to become a single mom
Mindy Kaling still struggles with certain aspects of being a single mom, even though she knows she made the right decisions in welcoming daughter Katherine in 2017 and son Spencer in 2020. "Growing up I used to write in journals, 'I'm going to be married to a guy named Josh and we're going to have five children. I'm gonna start having kids when I'm 24,'" Mindy tells Meghan Markle in the latest edition of the duchess' "Archetypes" podcast (via Yahoo). "But 24 came and went," Mindy explains. "No Josh, no marriage, no four kids." Instead, she landed a writer job on "The Office" that year. "And the idea of starting children at that same time — you know how all consuming it is," she tells Meghan. "I was just so focused on keeping that job and earning money and earning a good reputation professionally." In the meantime, she didn't find herself in a relationship with anyone she thought she could "share a life with." Looking back on her teenage dreams, "The Mindy Project" star says she's "amazed" at the differences between what she expected and what her life became. "Now, I'm 43, I have two kids," she says. "I live with a nanny whom I love. She's like my great friend, and [I have] my dad, my stepmom — you know, my immediate family." Despite that support network, Mindy sometimes worries how her kids will eventually feel about having grown up with a single parent."I have such a great relationship with my dad … he is just everything to me," she explains. "I do know that would be so valuable for my kids, but you know, that wasn't our family's lot in life. I do think about that with wistfulness, and also fear — like, what will they think when they get older about that?"

Source: Read Full Article