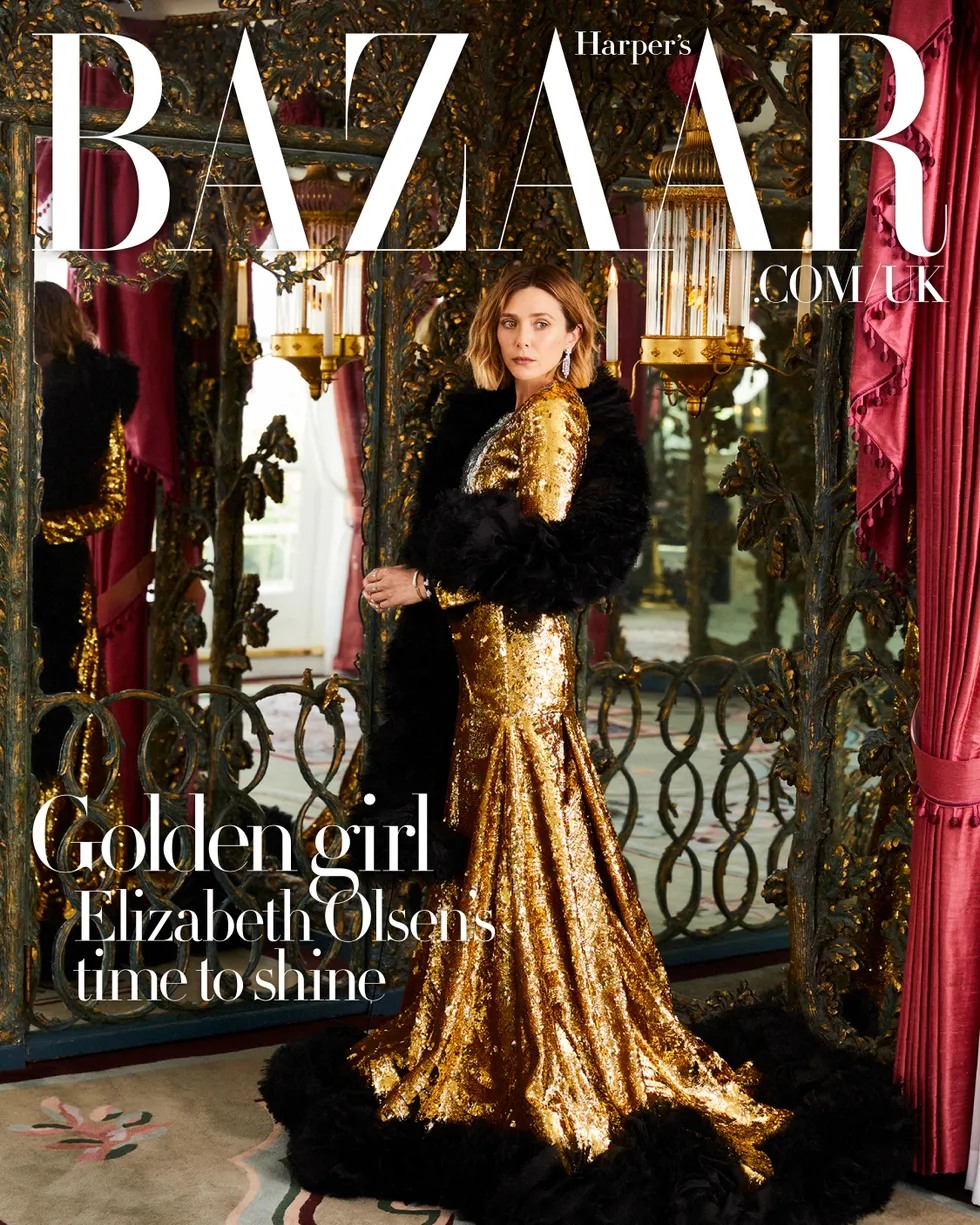 Elizabeth Olsen covers the digital issue of Harper's Bazaar to promote her role in Doctor Strange and the Multiverse of Madness. Olsen has been playing Wanda/Scarlet Witch for years now, and she's become so tied to the character, I wonder if Marvel fans even realize that she's already had a pretty rich non-Marvel acting career. Olsen isn't in-our-faces about much of anything, especially her personal life. As I was reading this interview, her husband is mentioned and I realized that I completely forgot she even got married. She and Robbie Arnett married in 2020, in the pandemic, in what was probably a very small affair (which they didn't even talk about until 2021). Anyway, here are some highlights from Harper's Bazaar:
Her favorite characters: "I love playing characters whose actions people disagree with. In a world where we don't really care to understand other points of view, I feel like if we as an audience can have empathy for people we don't agree with, that's a good thing… Then I can kind of be their lawyer and defend them. I get behind their actions, even if I don't agree with them."

Wanda has changed: "It was so fun for me because all these years I've been playing a character who is struggling; now, she has clarity for the first time – she knows exactly what she wants, and she doesn't want to apologise for it. I think there's a womanliness that comes with that: a strength in feeling completely entitled."

On Benedict Cumberbatch: "I'm such a fan of his. He's one of the greatest actors around right now and I wanted to see his process. I hope to work with him in a non-Marvel way as well, because I would like to have another, more heady experience with him."

Her big sisters, Ashley and Mary-Kate: "I always felt that having older twin sisters was an advantage. I felt very clear about how I was going to navigate lots of things because of watching them. I also felt very protected." Being just two and a half years apart meant that they were a tight trio, but as she notes, the bond between twins is unrivalled. "There's something that I'll never experience of that connection, but I feel lucky to be witness to it. I actually think it's an amazing feeling, being the younger sibling to twin sisters. If I was spoiled by one, the other wanted to match it. I loved it."

She doesn't enjoy red carpets: "I just love clothes that make me feel confident and strong. It's like armour." Usually opting for comfortable, neutral pieces "because I like blending into walls", Olsen doesn't usually enjoy flashy, red-carpet moments. "It's kind of fussy. I don't really know how to pose for a picture, so I'm always standing like a stick person or I'm kind of moving my body through space awkwardly because I don't know how to make clothes look cool on a red carpet."

She cooks: "Every holiday I make my mum's signature dish, which is a very Seventies salmon ball"

She guards her privacy: "I don't think of living my life as a public person, I just think of living my life and then I have this job. It's always weird for an actor to complain about being in the public eye, because that means maybe something's going well for you. But the privacy thing is something I think about a lot with the potential of having children and being very protective of that thought…"

She deleted Instagram in 2020: "I thought, 'What am I trying to say? What am I trying to share?' You have this influence, and there's financial power in that kind of influence. That didn't make me feel great."
[From Harper's Bazaar]
I imagine it's so difficult for working actors – especially with Olsen's profile – to not be on social media. The studios pretty much demand it, and many actors have social media built into their contracts and promotional work. Olsen manages to opt out of all of that – what could be a great promotional tool, but what was also bad for her and probably not healthy for all of us. I think what she said about fashion is kind of funny too because… well, she's a mess half the time. I like Elizabeth but I'm pretty sure she doesn't know what to do with her hair, makeup or clothing.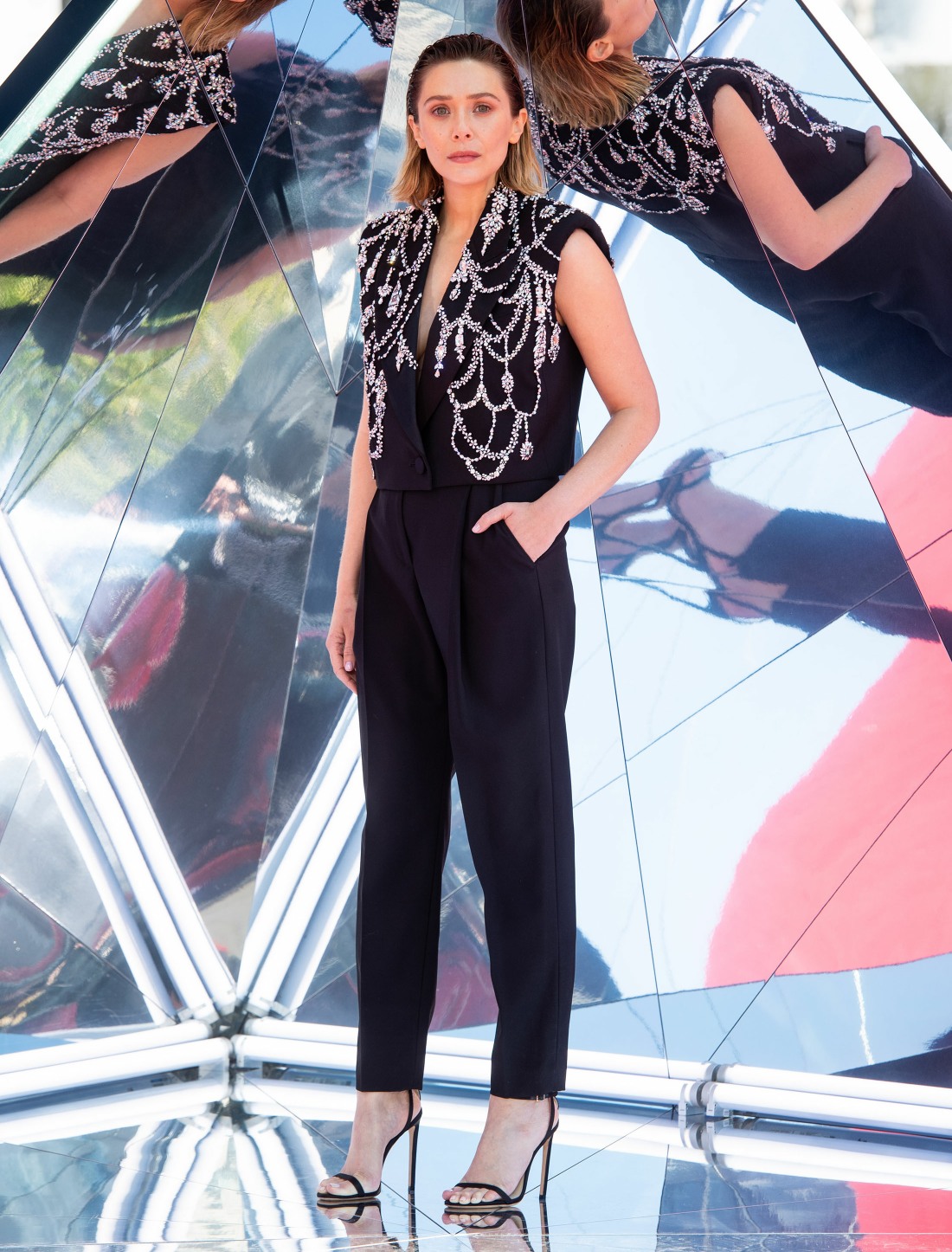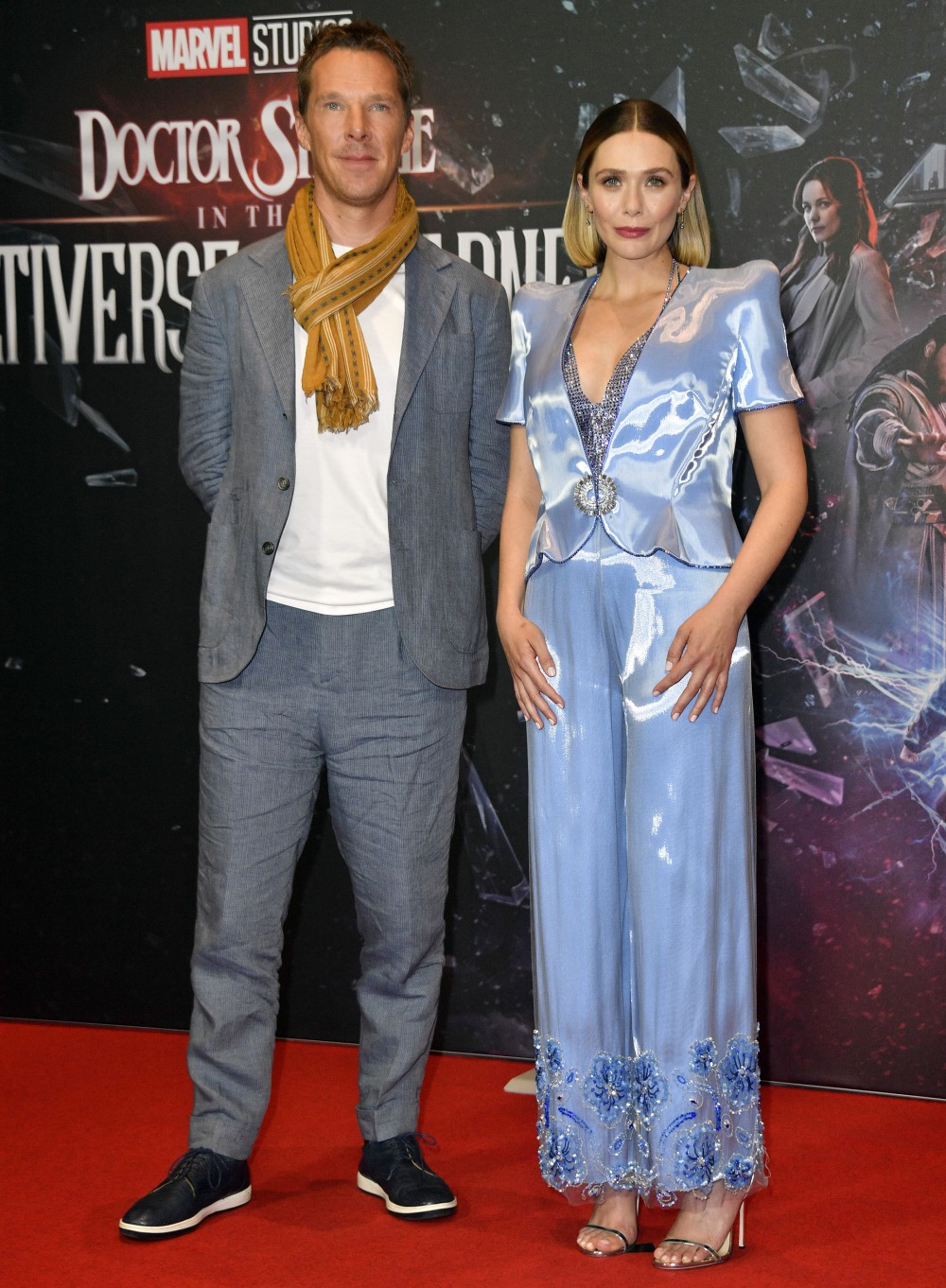 Photos courtesy of Instar.
Source: Read Full Article