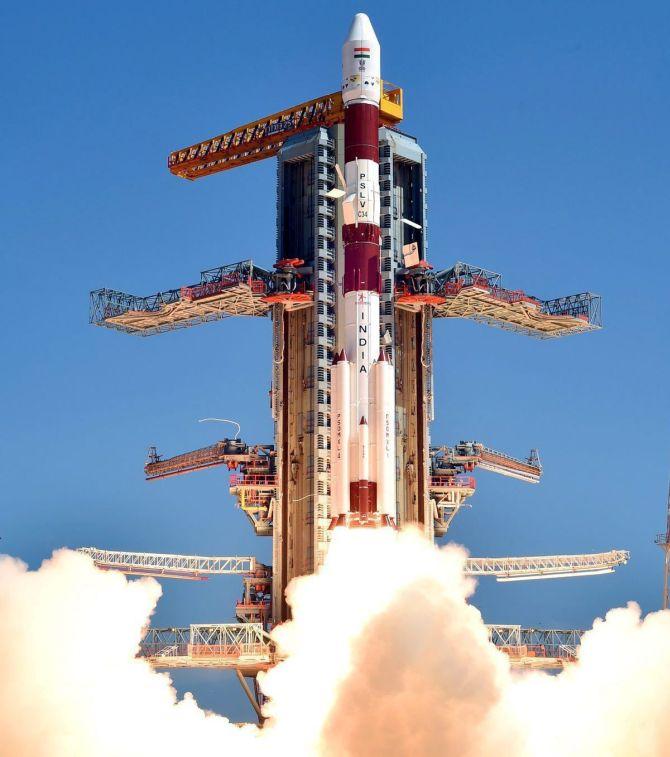 <
The Indian Space Research Organisation is inviting applications from Indian students studying in Classes 10, 11 and 12 for a free online course.
ISRO is offering a five-day course — Usefulness of Remote Sensing and GIS for Environmental Studies — at the Indian Institute of Remote Sensing, Dehradun.
The course aims to raise awareness among students on remote sensing technology and its use for the study of planet earth and its environment.
Details about the course
The five-day course will be held between July 26 and 30, 2021.
Once you apply for the course, you will get login credentials for the IIRS learning management system portal.
The lectures will be screened live on the IIRS YouTube channel.
Every day there will be two online lectures of 45 minutes each. One will be held at 10 am and the next at 12 pm.
Students may ask their questions through the YouTube Chat Box. The best questions will be selected and answered by the faculty.
Those who may miss the online class can access the lectures offline as well. The recorded sessions will also be uploaded on the IIRS learning management system portal by 3 pm daily.
A quiz based on two lectures delivered every day will also be uploaded by 3 pm, which will be available until 10 am the following day.
Students will have to attempt the quiz every day. A certificate will be awarded if the total score of the quiz is at least 55% at the end of the course.
Who can apply
Indian students studying in Classes 10, 11 and 12 are eligible for the course.
How to apply
Please click here to register yourself for the course by entering the required information.
Applicants will have to upload their photograph in jpg or png format.
Once you submit your application you will receive login credentials on the e-mail address provided. This can be used to access the IIRS learning management system portal.
Important dates
The last day to apply is July 20, 2021.
Post completion of the course, students may download the certificate by August 5, 2021.
For more details, visit https://eclass-intl-reg.iirs.gov.in/documents/CourseGuideline_SummerSchool2021.pdf
Source: Read Full Article