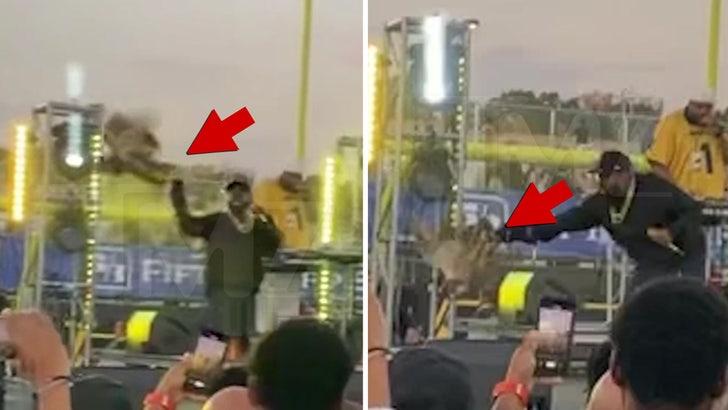 Big Boi's performance at a college football game went south real quick when he decided to share the stage with an owl that wasn't exactly feeling the vibe … and tried to fly the coop, real quick!
Here's the deal, BB hit the stage in Georgia after Kennesaw State University's game with the school's mascot, Scrappy the Owl, on his arm — obviously thinking it would be the perfect crowd-pleaser. Ahhh, the best-laid plans of owls and men!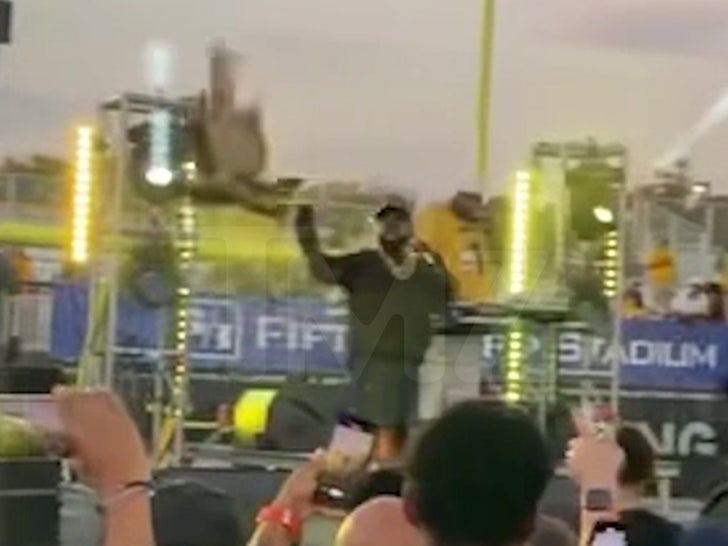 It did NOT go as planned, as you can see in the video… Scrappy got spooked right away during Big Boi's Saturday night performance and tried to fly away, but he was leashed to rapper's gloved right hand.
Waiting for your permission to load the Instagram Media.
Sleepy Brown did his best to distract the crowd while Big Boi called in some help — hopefully from a professional handler — and the show went on without Scrappy, but it made for an awkward walk-out nonetheless.
He also shared a clip of him and the owl before the game and, at least backstage, it seemed chill.
Big Boi's been a lover of owls for years — he showed off his FOUR pets during a 2019 Rolling Stone interview. You better believe he was giving Tula, Simon, Whodini and Hootie some shine!!!
Source: Read Full Article