HR Guru Mayank Rautela offers practical advice.
Dear reader, are you just starting out in your career and want to know the right steps you need to take?
Not sure how to prepare for your first interview? Or your first online interview?
Struggling with office politics? Or with working from home?
Have a bad boss? Or a colleague who is undermining you?
Nobody seems to listen to you at meetings?
Have you hit a dead-end at work and see no way out?
Please send in your concerns to our HR guru Mayank Rautela at [email protected]. (Subject: Mayank, can you help?).
Hello Sir.
I'm a third year BCom student.
I am anxious and confused about my career after I graduate.
Sometimes, I think would like to pursue BEd.
Sometimes, I think of preparing myself for competitive exams.
Sometimes, I think it would be better if I do a job and pursue an educational course side by side.
Please help me solve this dilemma.
Radha Joshi
Hi Radha.
You are at a stage of your life where many youngsters are not sure exactly what career they want to pursue.
This also happens because there are so many options in today's world.
I would suggest you take up a job after your graduation. This will not only give you real experience but also the time to think and analyse your long term career trajectory.
Hi Mayank.
I have had a financially successful 20 years, working for corporates based out of Mumbai.
For the past 18 months, I have been building a start-up and I feel it will soon be ready to go into overdrive mode.
While investor funding timelines are still unknown, I am thinking of going full time into my startup to take it to the next level.
Just wanted your guidance on whether I should listen to my heart and take the risk by plunging into my startup and running it full time or continue to listen to my mind and logic and keep managing and supporting it from outside during these times.
Best regards,
Akshay Gandhi
Hi Akshay.
It is difficult for me to respond without knowing the scope and depth of your startup.
I have experience working with investors so I could have advised you better if you had shared more details.
Having said that, my personal view is that, in these uncertain times, you could support it from the outside get into it full time once the economy stabilises.
Hello Mayank.
I am an HR professional, 43 years old, with 15 years of experience. I was working with a CMM level 5 software organisation till 2013.
Then I joined the government sector as a contract employee in a similar role.
I have done this for six years and I feel my skills are not utilised properly. There is no scope for improvement and I am underpaid.
I am looking to rejoin the corporate sector but my profile is getting shortlisted at any job that I apply for. Help me!
Vijay
Working in Bengaluru
Hi Vijay.
The transition from the government sector to the corporate sector is not going to be tough for you as you have been successful there.
You also have the right skill sets. What you need is 'networking'.
Connect with the right organisations and people who need process-oriented HR folks.
Use LinkedIn as the medium to connect.
I can tell you that healthcare is one segment that will value your skills as CMM-certified HR professional.
All the best!
Respected Sir,
I read your column about facing interviews.
I am suffering from unemployment.
I am a BTech (Electrical) graduate. I earned by degree in 2017 and have been consistently preparing to get a job.
I have cracked GATE 20/21 but did not get a merit rank.
Please, Sir, guide me on how to get a job. I am 25 years old. Please suggest the possible sectors where I will do well.
Please, Sir, knock this problem out for me. I am in dire need of a job.
Thank you, Sir.
Ghanshyam
Hi Ghanshyam.
Don't give up hope!
You are a bright young engineer and there is always a dearth of good engineers.
Keep upgrading your knowledge by doing relevant courses in your field.
I would say most industries are hiring engineers.
With the Make In India initiative, more jobs will open up in the manufacturing sector and that certainly needs electrical engineers.
Explore opportunities in the Middle East as well.
Sir,
I am 50 years old and, at this age, I am facing a dilemma about what to do in life.
I have worked in private companies, mainly in software ERP selling/support in Delhi, but have never been satisfied with the kind of work I do. I did it just to look after my family.
I lost my job in during this pandemic and my confidence is low.
Do you think I should look for a job or start a business at this age?
Is there any kind of online test or questionnaire that can clear my dilemma?
I have hunger for success but I do not know how to achieve it
Name withheld on request.
Hi.
I can understand your situation where you worked for so many years to support your family and not really had the opportunity to follow your passion.
If your family's financial condition is stable now, then you can consider starting your own business. It comes with its own risks but it will be an enriching experience.
You can also consider areas like teaching or social work for the next phase of your career.
Mayank Rautela is the chief human resources officer at Care Hospitals.
He is a management graduate from the Symbiosis Institute of Management Studies and holds a master's degree in labour laws from Pune University.
He has over two decades of experience in the field of general management, strategic human resources, global mergers and integrations and change management.
He has held various leadership positions across marquee companies, including the Piramal Group, the Tata Group and multinational healthcare organisations like CR Bard and Becton & Dickinson.
Please send in your workplace concerns to Mayank Rautela at [email protected]. (Subject: Mayank, can you help?), along with your name, age, where you work (eg, Mumbai, Lucknow, Agartala) and job profile. Do let us know if you wish to keep your question anonymous.
Please Note: This is not a recruitment service. This column is an advisory.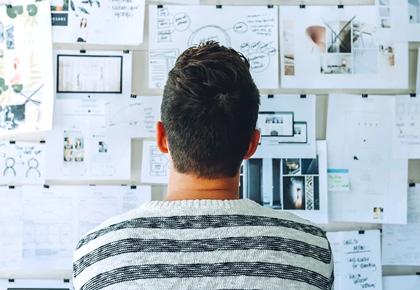 Source: Read Full Article