Have skin concerns? Send in your questions to Dr Dinesh Jain.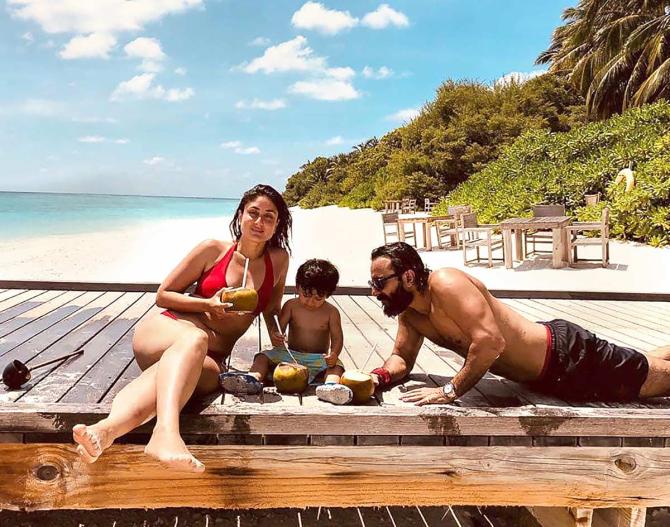 Dear Reader, worried about your skin?
Or your hair?
Is acne the bane of your existence?
Or dandruff causing you embarrassment?
Do send in your queries about your skin and hair problems to Dr Dinesh Jain at [email protected] (SUBJECTLINE: Dr Jain, can you help?).
Namaste Dr Jain
I have always dreamed of having beautiful feet like the film stars.
The under part and back of their feet is so beautiful and mine is hard and rough.
I am 29 years old. I have two children. I do all the housework. Someone told me to wear chappals at home so I bought one but I always forget to wear it.
I put oil on my feet at night, still they are rough and dry.
How can I get beautiful feet?
Radha Kumari
Kochi
Hi Radha.
Yes, you can have beautiful feet too if you take care of them as well as the celebrities do.
Please avoid exposing your feet to chemicals like detergents and soaps for a long time.
We often forget that feet are the maximum used portion of our body during our daily routine. We always overestimate their strength and tough skin.
Our feet are also vulnerable to chemicals pressure and various trauma by faulty shoes.
Moisturise your feet 2-3 times a day so that they remain soft and supple.
I would also recommend soaking your feet in hot water to which you have added salt at least twice a week.
If you have developed cracks in your feet and they have become rough, do consult a skin specialist.
Hi
I am a student.
I have combination skin.
In the summer it gets very oily and, in winter, it's very dry and I get pimples all over my face.
How can I treat it?
Krishna Nair
Hi Krishna.
Yes, you are right.
This is combination skin and has the property to be oily or dry at times.
The challenge is that, whenever there is change in climate, you might have to make a complete shift to your skincare routine.
In the winters, you can take help of good moisturisers. In the summer, protect your skin from intensive heat and sweating.
If sunscreens further add oil to your face during the summers, I would recommend using physical sunscreens — like wearing a cap — or simply staying indoors as much as possible when the sun's rays are strong.
Washing your face with an oil-free facewash multiple times in a day will definitely help solve your issue.
Please do consult a dermatologist who will assess your skin and also guide you about the skincare regimen you need for different seasons.
Dear Dr Jain
I have dark circles around my eyes.
My eyes are itchy and I have a habit of rubbing them. They are also deep-sunk.
I am 26 years old and am on the laptop or tablet or phone all the time.
I love binge-watching on the weekends.
I am good-looking but the dark patches around the eyes make me look bad.
How to get rid of these dark patches?
Pankaj Dhedia
Surat
Hi Pankaj.
If there is itching around the eyes, it may be sign of seborrhoeic dermatitis or a fungal infection.
You need to do a dermatology consultation. If the problem persists even after this, I would recommend an ophthalmologist's opinion.
There are many reasons for pigmentation around the eyes. Lack of sleep and overuse of gadgets are the common ones.
If you use the computer a lot, use a filter on your screen to help cut that radiation. Or use protective glasses.
Dear Dr Jain
I have these little boils on my back.
When they dry, they leave black spots.
I have tried both organic and chemical remedies but nothing works.
I am 24 years old.
Because of this problem, I can't wear anything backless.
Tripti Gandhi
Sagar
Hi Tripti.
Acne on the back is called truncal acne. The black marks are the remnants of the boils which have pigmented or scarred after healing.
You may use sunscreen and also use Kojic acid-based creams to lighten these marks.
Alternatively, laser treatments work well.
I would suggest you to wear loose and comfortable clothing so that sweat and sebum secretion is reduced to the minimum.
Benzoyl peroxide soap baths can help you tremendously to control your acne and reduce its recurrence.
Dear Dr Jain
My name is Govinda Dayama and I am a 23-year-old from Ahmednagar, Maharashtra.
I currently have a dry skin problem. And, since the last 4-5 years, I am suffering from acne.
Dr Parikh from KEM (Hospital in Mumbai) treated me well in reducing them.
Although my acne is all gone now, the effects of continuous CO2 slushing and medicines on my face have formed craters and holes.
Please suggest some steps or actions to cure these abnormal small holes in my skin.
Thank you for the informative article on Rediff.com.
Govinda Damaya
Ahmednagar
Hi Govinda.
What are left are acne scars. Scar tissue, as such, is difficult to get rid of with any kind of cream.
Laser treatments can definitely help you lighten them so you might have to consider interventions with laser and scar removal procedures.
Please do consult a good cosmetologist in your area.
Dr Dinesh Jain is based in Mumbai and practises at Sparsh — the Aesthetic Clinic. He is a well known cosmetologist and specialises in anti-ageing regenerative medicine, hair regrowth and stem cell-based treatment.
His qualifications include an MBBS, DV&D, MD and an MSc.
In his two decades of practice, he has treated thousands of patients including many Bollywood stars.
Send in your skin care queries to Dr Jain at [email protected] (SUBJECTLINE: Dr Jain, can you help?)
Do note: This column is an advisory. Please consult your doctor before beginning any treatment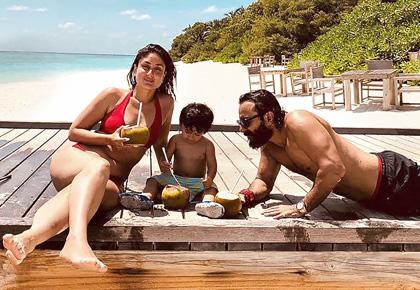 Source: Read Full Article