US Election Results 2020 Live updates: President Vladimir Putin has remained silent on the issue since Democrat Joe Biden clinched the presidency on Saturday, four days after the Nov. 3 election, clearing the threshold of 270 Electoral College votes needed to win the White House.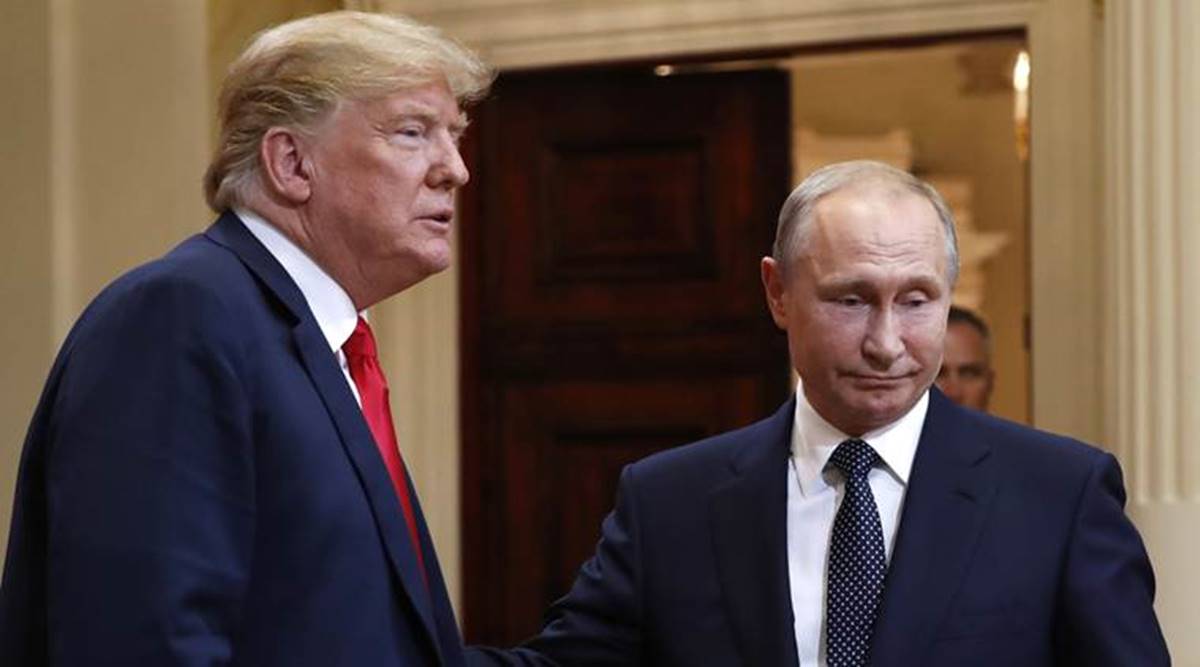 US Election Results 2020 LIVE updates: The Russian government stated Monday it would prefer to wait for the official results of the US presidential election before commenting on its results, and added that it had taken note of incumbent Donald Trump's announcement of legal challenges related to the vote.
President Vladimir Putin has remained silent on the issue since Democrat Joe Biden clinched the presidency on Saturday, four days after the Nov. 3 election, clearing the threshold of 270 Electoral College votes needed to win the White House.
Speaking to reporters on a conference call, Kremlin spokesman Dmitry Peskov said on Monday that Moscow deemed it better to now wait before congratulating anyone.
"We think it appropriate to wait for the official vote count," said Peskov.
Asked why in 2016 Putin had congratulated Trump soon after he had won the Electoral College and beaten Democrat Hillary Clinton, Peskov said there was an obvious difference this time round.
US Election 2020 Results Live Updates: Joe Biden has won the US presidential elections after he defeated President Donald Trump; He is projected to become the 46th US president. Kamala Harris will be the first woman vice-president ever. Read latest news and updates below
Indian-American physician Dr Vivek Murthy on Monday was named one of the three co-chairs of the COVID-19 task-force that will guide President-elect Joe Biden on dealing with the coronavirus pandemic that has claimed over 236,000 lives in the country.
Dr Murthy, 43, a former US Surgeon General, along with two other co-chairs — Dr David Kessler and Dr Marcella Nunez-Smith — would lead a team of leading public health experts who will advise Biden and Vice President-elect Kamala Harris on the deadly virus. The US is currently the world"s worst-hit nation from the pandemic. "Dealing with the coronavirus pandemic is one of the most important battles our administration will face, and I will be informed by science and by experts," Biden said.
New cases are rising in at least 40 states, with more than 9.3 million total infections and more than 236,000 deaths, a media release announcing the COVID-19 Advisory Board said. "The Advisory Board will help shape my approach to managing the surge in reported infections; ensuring vaccines are safe, effective, and distributed efficiently, equitably, and free; and protecting at-risk populations," he said.
A day after results of the US elections were called by the Associated Press in favour of Joe Biden and Kamala Harris, thousands of protesters from across Belarus tried to enter central Minsk but were prevented by riot police, news reports said. According to a report by DW, human rights organisation Viasna said 830 citizens were detained this past weekend, including prominent public figures like model Olga Khizhinkova, a former Miss Belarus. READ MORE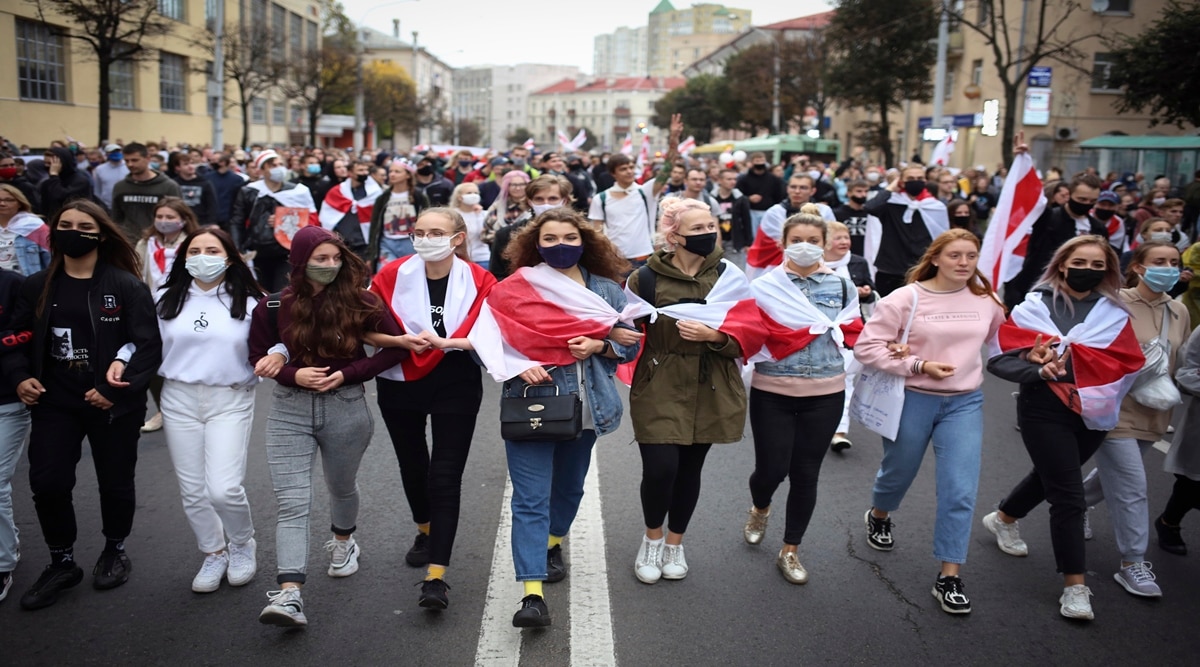 UK Prime Minister Boris Johnson has admitted that he does not believe a post-Brexit trade deal with the US would be a "pushover" under the new President-elect Joe Biden but stressed that there is a "good chance" of it coming through.
In a broadcast interview from 10 Downing Street in London on Sunday, Johnson reiterated his previous congratulatory statements on Biden's election win and also welcomed Kamala Harris for making history as the first female Vice-President in the US.
"The US is our closest and most important ally and that's been the case under President after President, Prime Minister after Prime Minister, it won't change. I look forward very much to working with President Biden and his team on a lot of crucial stuff for us in the weeks and months ahead – tackling climate change, trade, international security, many other issues," Johnson said to the Associated Press.
"On a trade deal with the US, I am a keen student of United States trade policy and they are tough negotiators. I never believed that this was something that was going to be a complete pushover under any US administration. I think there is a good chance that we will do something," he said.
Biden to announce Covid-19, economic recovery plans tomorrow
A day after Joe Biden propelled past the finish line to defeat Donald Trump, the President-Elect and his team said that they were prioritising to deal with the coronavirus pandemic as cases in the country near 10 million. Biden in his victory speech, said that he would appoint a 12 member coronavirus task force on Monday to mount an effective response to the pandemic. Biden will hold a briefing on his Covid-19 plans as well his plans to revive the economy tomorrow. 
US President-elect Joe Biden
President Donald Trump on the other hand continues to reject the election outcomes and is pressing hard with legal rights to challenge Biden's projected win. Trump is now facing pressure to cooperate with President-elect's team to ensure a smooth transfer of power when the new administration takes office in January. The General Services Administration is tasked with formally recognising Biden as president-elect, which begins the transition. But the agency's Trump-appointed administrator, Emily Murphy, has not started the process and has given no guidance on when she will do so.
Meanwhile, congratulations poured in for Biden from across the world, including from conservative British Prime Minister Boris Johnson, Canadian Prime Minister Justin Trudeau, German Chancellor Angela Merkel and Israeli Prime Minister Benjamin Netanyahu, making it hard for Trump to push his unfounded claims of election fraud.
Source: Read Full Article