Despite the threat from President Donald Trump of tariff hikes on up to $450 billion of Chinese goods, Beijing shows no sign it will scale back plans it sees as a path to prosperity and global influence.
Fears that China is threatening US leadership in robots, electric cars and other advanced technologies are pushing the world's two biggest economies toward a full-blown trade war as the two sides prepare to impose tariffs Friday on billions of dollars' worth of each other's products.
In fact, China remains heavily reliant on technologies from the West.
Tech giant ZTE Corp.'s near-death experience after Washington barred it from buying US components was a stark reminder that China's industry leaders cannot function without American technology. ZTE's chairman warned that the ban imposed in April over its exports to Iran and North Korea might destroy China's No. 2 maker of network gear. To regain access, the company agreed to pay a $1 billion fine and to replace its executive team.
ZTE is far from alone. China assembles some 90 percent of the world's smartphones, computers and other electronics. But most of the revenue flows to American companies that supply computer chips and other technology.
In the broader economy, Chinese banks, airlines, farms and other industries need US technology from jetliners to drugs to software. What Washington welcomes as a source of well-paid jobs, Chinese leaders consider a dangerous dependence. They are trying to wean China off foreign technology by pouring billions of dollars into developing their own innovators.
Despite the threat from President Donald Trump of tariff hikes on up to $450 billion of Chinese goods, Beijing shows no sign it will scale back plans it sees as a path to prosperity and global influence. "Self-reliance is the base of the struggle for the Chinese nation to stand among the peoples of the world," said President Xi Jinping in a speech in March to members of the Chinese Academy of Sciences and Chinese Academy of Engineering.
Xi called for "disruptive innovations" in leading technologies, according to the official Xinhua News Agency."Independent innovation is the only way for us to ascend the world's technological pinnacle," it quoted Xi as saying.
A key Chinese weakness is in semiconductors, used in everything from smartphones to cars, according to industry analysts. Even after decades of government-backed programs to nurture such knowhow, high costs and research challenges mean China still needs years to create its own.
"I don't think there is a lot of progress," said Nikhil Batra, who follows the telecom equipment industry for IDC.
Trade data suggest China imported as much as $26 billion worth of integrated circuits last year, according to Kenny Liew of BMI Research.
China has produced success stories including Huawei Technologies Ltd., the biggest global seller of switching gear for phone companies and the No. 3 smartphone brand. The company has developed its own Kirin line of chip sets to power some of its phones, reducing reliance on U.S.-based Qualcomm Corp.'s Snapdragon and other foreign suppliers.
Still, such successes are rare. While Chinese companies are prolific patent applicants, researchers caution many are for minor improvements or "me too" imitations.
The array of areas where Chinese companies lag is highlighted by Beijing's own development plans. They call for state-led development in fields from energy and robotics to artificial intelligence and biotechnology. In areas as basic as new seeds and agricultural biotechnology, business groups complain Beijing blocks access to U.S. and other imports while it tries to build up alternative suppliers.
Chinese leaders say Washington wants to "contain a rising China" but fail to see how damaging Western governments consider their tactics to be, said Scott Kennedy of the Center for Strategic and International Studies in Washington.
"My sense is this is hard for the Chinese to recognize because it would require them to admit that their industrial policies are not the `win-win' package they claim to offer," said Kennedy in an email.
Chinese leaders are especially uneasy about relying on foreign technology to keep the nation's secrets.
Banks have been ordered to use Chinese-made information security products. But people in the industry say novice Chinese suppliers cannot provide the safety they need. Beijing has announced a series of headline-grabbing initiatives including "Made in China 2025," which calls for creating Chinese global competitors in robotics, artificial intelligence, biotechnology and other fields.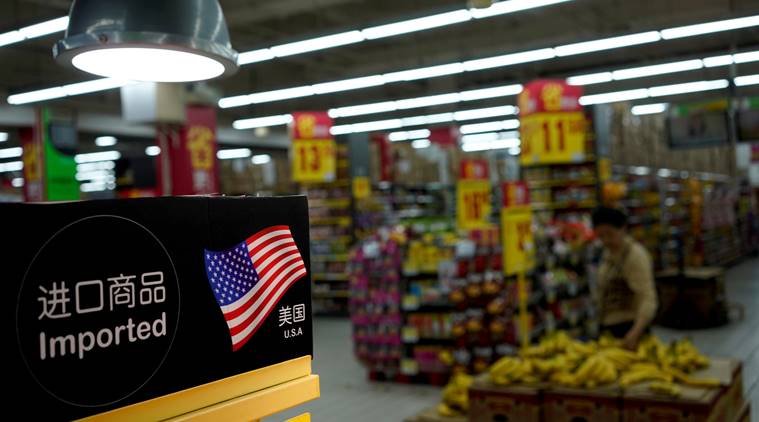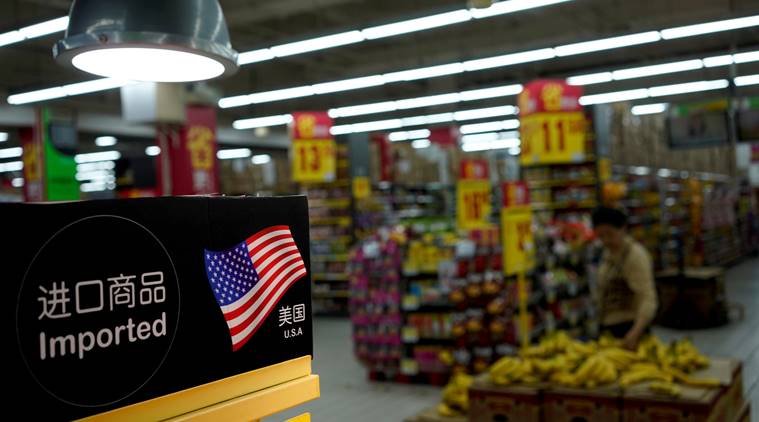 Yet despite foreign concern about Chinese competition, researchers warn Beijing's approach is wasteful and might be self-defeating.
The European Union Chamber of Commerce said in a report last year mediocre but subsidized companies might flood the market, squeezing out truly innovative Chinese suppliers. China accounts for almost 40 percent of sales by U.S. chip makers such as Micron Technology Inc., Texas Instruments Inc., Intel Corp. and Qualcomm, according to BMI's Liew.
On top of that, China pays $24 billion a year for foreign patent and copyright licenses, according to government data. Its own companies collect less than $2 billion for rights to their own technology.
By contrast, American companies received $124.3 billion last year for intellectual property licenses.
"There are very few technological areas in which Chinese companies are completely independent," said Liew in an email. Even Huawei, with a "strong competitive advantage," still needs some U.S. components.
The shock of ZTE's clash with Washington might help Chinese planners who are trying to prod local companies to create alternatives, said IDC's Batra.
"They don't want to be in a similar situation," he said.
Source: Read Full Article