I love astrology, but if I'm being honest, I'm not going to not be friends with someone just because they're a Gemini, or whatever. I think that compatibility between two people should be based on something a little more tangible…like the television shows they both watch.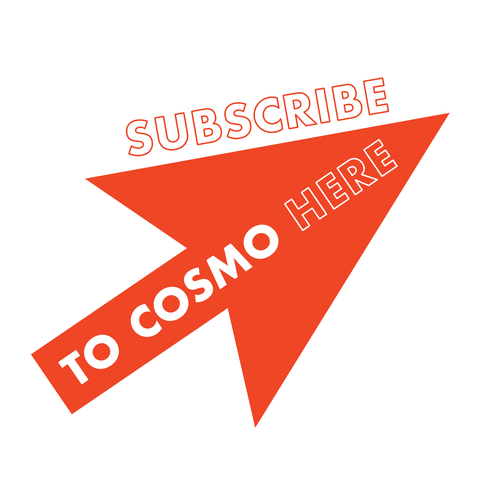 Sure, it might sound shallow, but TV is important, you guys! There is no rejection quite as soul-crushing as when you drop a quote or reference to a scene from your favorite show and the people around you just shrug because they haven't seen it.
Here are a few shows that you should really see if you want to be considered a real, functioning member of our society. If you haven't watched them, yet, you're getting a hall pass for now. I get that most of us don't have cable anymore, so all these are available on streaming services and you really don't have an excuse.
'Vanderpump Rules'
If you've never watched Vanderpump Rules, then you are missing out on approximately one million absolutely golden pop culture references that you could be making on a daily basis. Wouldn't you like to form your own opinion as to whether it was ever really about the pasta? At the very least, aren't you curious to learn what it means to "dick-punch" someone in the heart?
Stream Now
'The Bold Type'
Oh…your Instagram bio still says that you're a total Samantha? It's time to freshen that up and tie your identity to a new fictional character. I might be biased, because The Bold Type is totally based on Cosmopolitan, but this is the perfect show. Let's just hope you're not a Jane.
Stream Now
'I Am the Night'
You probably missed I Am the Night because you didn't tune into TNT every week to catch the first season. It's okay. Things happen. But, this is SO worth a watch, especially if you're a true-crime fan. It's based on a really wild story that's connected to the Black Dahlia Murder.
Stream Now
'Schitt's Creek'
Schitt's Creek is one of those shows that you've been saying you're going to get into since someone recommended it forever ago, but never actually do. You see people tweeting about it and make a mental note to watch, but because then forget before the next time you decide to just restart Parks and Recreation for the third time. It was recently announced that the upcoming sixth season will be its last, so you've got some time to binge before the finale takes over your TL.
Stream Now
'Scandal'
The last episode of ABC's Scandal aired nearly a year ago, but Olivia Pope's awesomeness will live on forever. If you love Shonda Rhimes but are still salty that Grey's Anatomy killed off, like, every single one of your favorite characters, you should probably get into this immediately.
Stream Now
'Killing Eve'
Speaking of burned Grey's Anatomy fans…have y'all noticed that Sandra Oh seems to have a new "person" these days? Well, her name is Jodie Comer AKA Villanelle, and she's a assassin. It is definitely within your best interest to binge BBC America's Killing Eve before the second season starts.
Stream Now
'90 Day Fiancé'
If you have an internet connection, you've definitely seen people obsessing over 90 Day Fiancé…even if you have no idea what it actually is. If you don't know, the TLC reality series features couples who have a fiancé visa. This basically means that one person lives in the United States, while the other is from another country. The visa allows them to stay in America, as long as they get married in 90 days. You will become addicted to this show. Trust.
Stream Now
'New Girl'
New Girl is the comedy that you never realized everyone was actually watching without you. Sure, it ended last May, but one day you'll discover that you're missing out on absolute gold when you're with a group of people who start referencing the show and talking about hilarious things that you don't understand. Like…the True American drinking game.
Stream Now
'Fixer Upper'
I'll admit, I was extremely late to the Fixer Upper game. I had no idea who Chip and Joanna Gaines were, or why people were camping out in the Target parking lot to scoop up items from their home collection. I just assumed that I wasn't an HGTV girl. Then…I watched Fixer Upper, and my life changed. Now, I live for demo day, love shiplap, and want to buy a shack in the middle of Texas.
Stream Now
'This is Us'
I mean…don't you want to know why everyone's always crying on Tuesday nights? That should be reason enough to watch NBC's This Is Us, TBH.
Stream Now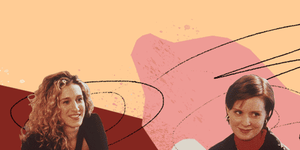 Source: Read Full Article