The movie is hitting screens today and we have to see how this World Famous Lover loves, hates and bleeds. Here is the spoiler-free tweet review from a premiere show in the US. Stick around for full review that will be live in a few hours.

Final Report: World famous lover shapes up with tales trying to express that compromise and sacrifice are the crux in love felt by Gautam, but only to lose its aim and track in narration. The first half remains okayish while the second half falls flat with unnecessary scenes that leaves big clueless cracks in the main story itself.
Vijay did the usual and it is not anything new for him, Vijay's Arjun Reddy hangover pops up in many scenes, Raashi khanna, Aishwarya Rajesh and Catherine Tresa did their part. Background music is okay. Producer's money can be seen well in every frame with rich and classy picturization throughout.
We have to see if Deverakonda craze can pull this off to a safe shore. Well, stay around for the full review that will be live in few hours.
Run Time: 2 Hrs 36 Mins Censor – U/A
– Movie takes off with shabby and bleeding Vijay pushed into the jail.
– The story of Yamini and Gautam
– The intimate scene of Raashi and Gautam on bed, Raashi expressions tell us a lot
– The sick and mechanical routine of Yamini and Gautam in his own world, strain in relation in talks.
– A matured show from Raashi as Yamini, the usual for Vijay as Gautam.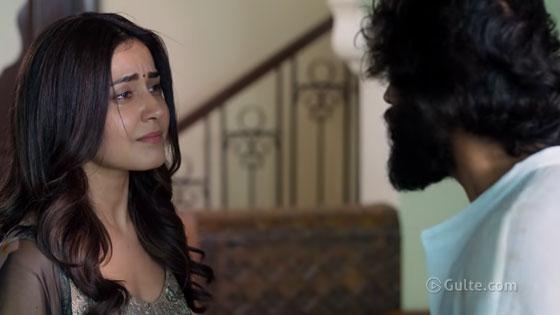 – That known look and hate love dialogues and even the shiver in his voice reminds us the Arjun Reddy in many instances.
– Story hops into Yellandu, Aishwarya Rajesh as Suvarna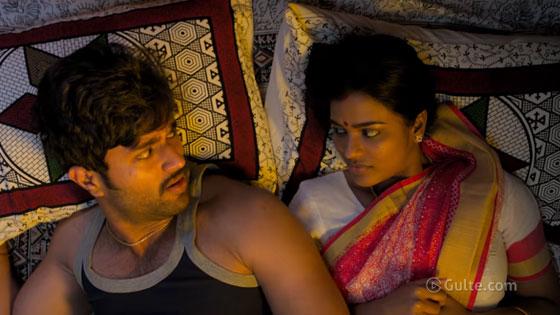 – Vijay As Seenayya, the frustrated employee in coal mines
– Catherine Tresa introduced as Smitha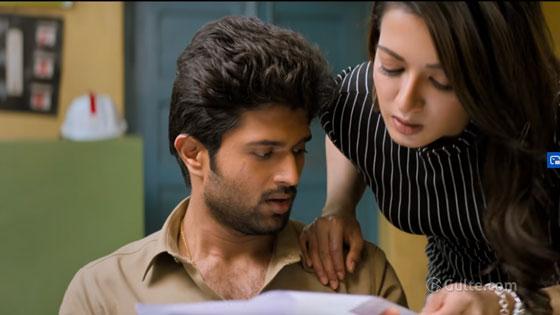 – It's time for Boggu ganilo song
– Catherine doing what she did in all films, her role really required no change
– Scenes in coal mines are all natural
– Mine employees Saidulu and Patnaik scenes bring few laughs
– Subtled performance of Aishwarya Rajesh
– The scenes between Suvarna and Seenayya are entertaining, in dialogues and dialect too.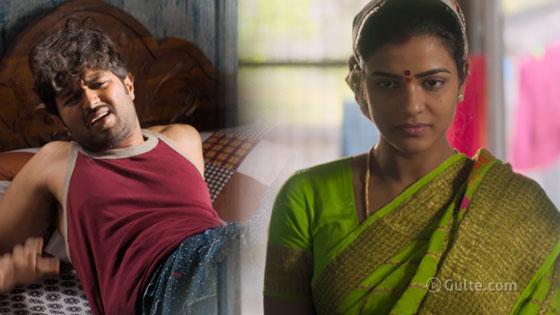 – Raaleti chukkallo song in the background when juggling between fantacy and family of seenayya is shown.
– A shock changes Seenayya, forever
– Priyadarshe as Gautam's friend has very limited role
– A story of Ego and Compromise.. Here ends the First Half
– Story is back to Yaamini and Gautam
– The early love story scenes of them both were picturized good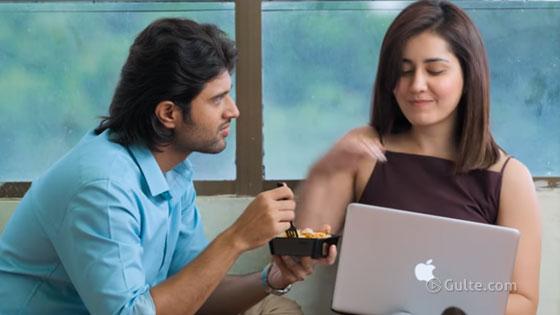 First Half Report: Vijay's performance is natural in different shades. Aishwarya rajesh fits the bill, so is Catherine. Raashi Khanna gives a matured and bold performance. Thumbs up for Coal mine scenes, Remaining is just passable.
– Second half begins with the another Story flies off to Paris now
– Izabelle leite as pilot
– Izabelle is beautiful, less for an actress better as a model
– A story of love, guilt and sacrifice
– Over to yaamini and gautam
– Where are you yaamini song
– The love story of yaamini and gautam turns pale and aimless in narration
– That lost lover scenes by Vijay deverakonda, looks like we have watched it somewhere
– An induced fight scene going on, that really is not needed, at all.
– World Famous Lover becomes what he aspired to become, but left without what he made him so.
– He realizes who the world famous lover is.
– Yamini and Gautam are back together
The End.
Calling it his last love story while releasing the trailer of World Famous Lover, Vijay wanted it to be one of its kind. He wanted to be this World Famous Lover. If we peek into the trailer, we do not understand if he is a different character or a different himself in it, but we know he wants to show the love and the pain he felt although it.
The Wife Aishwarya Rajesh, the fantasy Catherine Tresa, the Partner Raashi Khanna and the girlfriend Izabelle Leite appear to have done their best, and it looks like a cakewalk for Vijay Deverakonda, for the roles he has done earlier.
There were comparisons to his Arjun Reddy, but Vijay appeared confident though he maintained a little low promotion for World Famous Lover. Raashi Khanna garnered big attention for bold dialogues and appearance.
Source: Read Full Article