Luka Modric had to battle odds throughout his career. After surviving war, and silencing critics, the midfielder has now led Croatia to their first-ever World Cup final.
Just a day before the semifinal clash between England and Croatia, a BBC tweet queried: "Can 'tired' Croatia end England's dream?" The Blazers had to make way into the semis after two penalty shootouts against Denmark and Russia, and the media was quick to point out the extra time spent on the field would affect Croatia's physical prowess. But, it was England who eventually bowed down, with Mario Mandzukic scoring the winning goal.
Skipper Luka Modric was quick to slam English media afterwards: "We showed again we were not tired. We dominated the game physically, mentally, in all aspects. English journalists, pundits from television, they underestimated Croatia and that was a huge mistake. All these words from them we take, we were reading and we were saying, 'OK, today we will see who will be tired'."
Fighting odds
Modric has been silencing critics throughout his career. As a kid, Modric was told by football clubs that he would not become a professional as he lacked the physical attributes.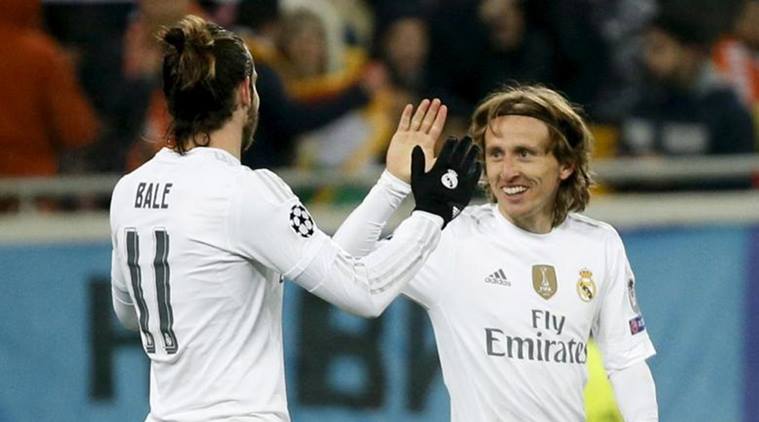 He was rejected by Hajduk Split, where he had his first youth trial, because of his diminutive size. Later, he started playing for Dinamo Zagreb at the youth level, slowly garnering the name "A narrow success". He was given a ten-year contract, and was fed with multiple growth supplements by the club officials. He made his senior debut for Dinamo in 2006, and won three consecutive league and domestic titles. In 2007, he was named as the Prva HNL Player of the Year. A year later, he was signed by Tottenham Hotspurs, where he led them to their first UEFA Champions League appearance in 2010.
While it was Gareth Bale who commanded the headlines for Spurs under Harry Redknapp, pundits regarded Modric as the creative force. Real Madrid were quick to realise the talent – the fans were not. Modric is not the kind of player to bring out theatrics on the field – he just plays football – which often goes unnoticed among the fans. As Los Blancos acquired the Croatian in 2012 for £30m, the fans dubbed him as the "worst signing in La Liga" in a Marca poll.
The rest is history. Bale, too moved to Madrid soon; so did James Rodriguez, Isco, and Toni Kroos. But while Bale, Isco and Rodriguez had to fight for a place in the team, Modric was a name that was never questioned, never doubted. He held Madrid's midfield strong and garnered himself the nickname "Magician".
Struggles of war
As Modric leads Croatia to one of their most important nights in history, one must wonder whether it was destiny he survived the Croatian war. The 5'8″ midfielder was born to a family of refugees who fled from Serbian aggressors during the war. His mother Radojka Modric worked as a textile worker, while his father, Stipe Modric, worked as a mechanic repairing cars parts for Croatian soldiers during the war. He was named after his grandfather Luka, who was a soldier, and was being hunted down by Serbian Army, the JNA and the army of "Krajina".
Modric was 6 years old when violent Serbian militia infiltrated the town of Modrici to lay down terror on the fleeing Croatian families. His grandfather was one of the many residents who were brutally executed that night. Modric and his family fled town and started living at the Hotel Iz in the small town of Zadar. As the Balkan war continued, a young Modric had to grow up with the sound of grenades and bullets becoming a regular activity. There was no electricity or running water in the initial days at the hotel. But his father, who continued to work as a mechanic, ensured his son goes on to pursue football, despite all the hardships.
READ | How Croatian players survived hardships to reach final
Modric, who does not want his past to define him, addressed the tough times when he signed for Spurs in 2008. "When the war started we became refugees and it was a really tough time. I was six years old. These were really hard times. I remember them vividly but it's not something you want to remember or think about. We lived in a hotel for many years as we struggled financially, but I always loved football. I remember my first shin pads had the Brazilian Ronaldo on them and I loved them," he was quoted as saying by The Sun.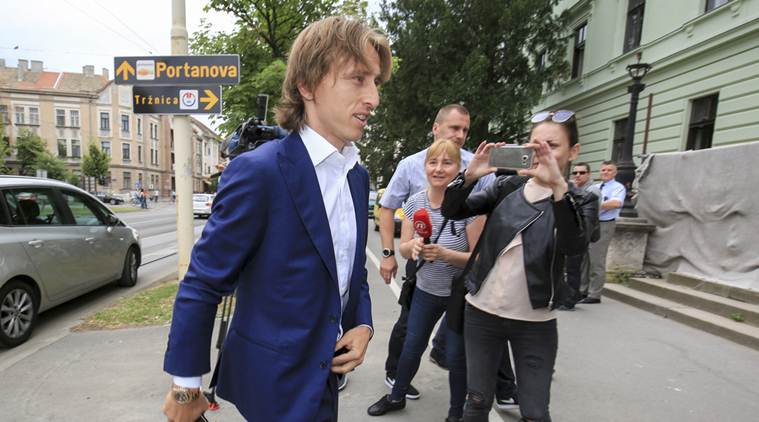 "The war made me stronger, it was a very hard time for me and my family. I don't want to drag that with me forever, but I don't want to forget about it either," he added.
Style of play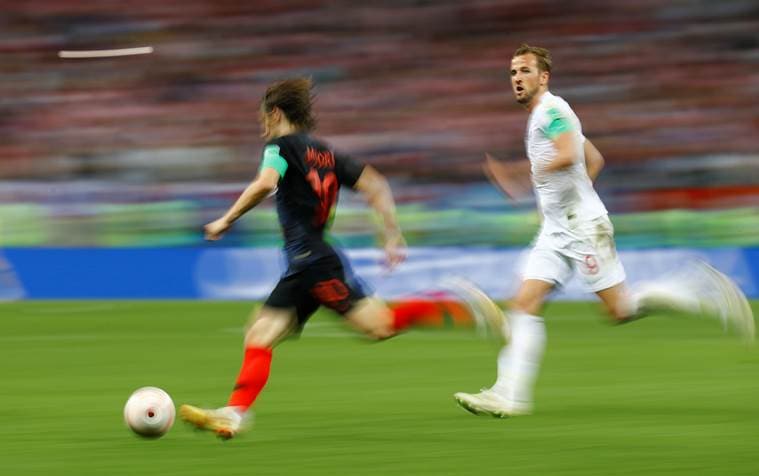 With the World Cup drawing close, the football pundits regard Modric as the Player of the tournament. He has led Croatia from the midfield and has delivered them on the precipice of history. He might not grab headlines for scoring goals, but his intelligence on the field becomes visible every time he receives the ball. As the defenders come up to surround him, Modric manages to find space and time to deliver the perfect pass, with much simplicity, than perhaps, any other player. His sublime delivery to Ante Rebic against Argentina set him up perfectly for the goal.
READ | Speck on the world map, Croatia have punched above their weight
He does not like to lose possession, but in case he does, he runs around to get it back. Against Russia, in the quarterfinal, he regained possession on 15 occasions from the hosts. His mental tenacity became visible against Denmark, where he missed a penalty in the Extra Time, but later stepped up to take one in the shootouts.
Former Argentina striker Jorge Valdano, in a column or the Guardian, wrote: "When the ball passes by his feet, the play flows as if football was the easiest thing in the world. It's not about adding intensity or danger to the move; it's about adding sense, clarity, intent." He also added: "This is how you play football, this is how you feel football."
Luka Modric never stops. ???#CRO #WorldCupFinal #TrapaDrive #WorldCup pic.twitter.com/zHLDxIN2iM
— FIFA World Cup ? (@TheSporTalk) 13 July 2018
As Croatia get ready to take on France, Luka Modric is likely to be the key player. Irrespective of whether he can deliver the World Cup trophy to his nation, the midfielder is guaranteed to go down in the history books as one of the greatest midfielders in the modern era.



FIFA fines Swedish, Croatian FAs over break of equipment rules




Croatia will have excess energy for FIFA World Cup 2018 final, says Ivan Rakitic
Source: Read Full Article