France lifting the FIFA World Cup 2018 trophy was not only a victory for the country but Africans and immigrants everywhere.
France lifting the FIFA World Cup 2018 trophy was not only a victory for the country but Africans and immigrants everywhere. Even Belgium, who returned with the bronze medal, and semifinalists England drew heavily from the immigrant community.
The fine French team's greatness comes from their dependency on immigrants. Almost 80% of Didier Deschamps' squad trace their roots to Africa. The now-famous lineup of the champions featured five of the Starting XI players who were immigrants or born to immigrant parents.
Kylian Mbappé, winner of the Young Player Award in Russia, is the son of a Cameroonian father and an Algerian mother. The wonder kid, who joined Pele in being the only teenagers to score the final of a World Cup on Sunday, was in the limelight since the start of the knockout stages, displaying extraordinary skills and pace.
Other stars that gave France their second World Cup title include Cameroonian-born Samuel Umtiti, Paul Pogba whose parents are Guinean, Raphael Varane, whose father hails from the Caribbean isle of Martinique and Blaise Matuidi, son of an Angolan father and a Congolese mother.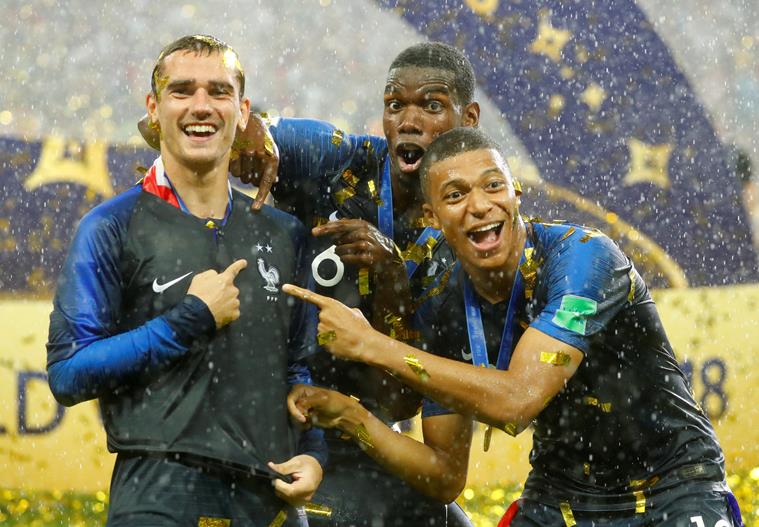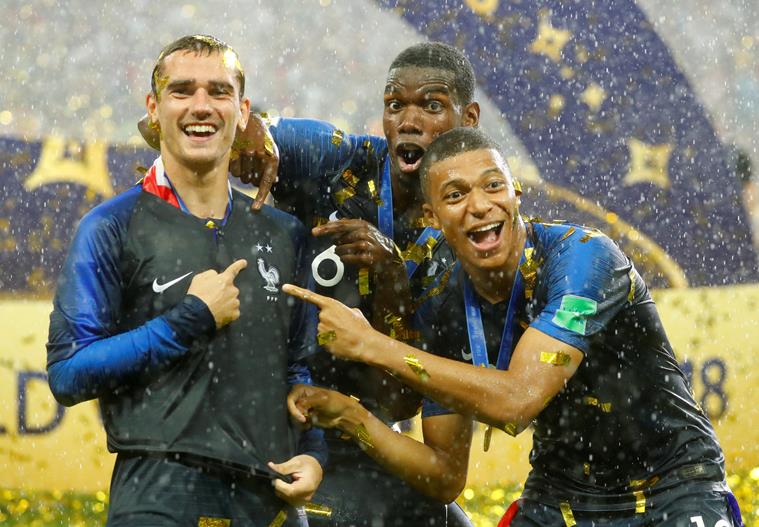 Matuidi, who plays for Juventus, has been a victim of heated racism this year itself from Italian fans. "Football is a way to spread equality, passion and inspiration," Matuidi wrote in a Facebook post, "and this is what I am here for."
Other European teams who did well at the World Cup also owe their success to immigrants. Belgium's starting XI also had five players with immigrant backgrounds. Nacer Chadli, who earlier played for the Moroccan national team before switching to Belgium, Marouane Fellaini, whose parents are Moroccan, Son of Congolese father Vincent Kompany, Mousa Dembele, whose father migrated from Mali and Romelu Lukaku, whose father is also Congolese.
Lukaku described his journey from extreme poverty to becoming a known footballer before the start of the football tournament in Russia. From not having enough milk to last one week to becoming the man Belgium relied on, the Manchester United striker has also experienced racism at the top level. "When things were going well, I was reading newspaper articles and they were calling me Romelu Lukaku, the Belgian striker," he wrote in a widely-circulated essay. "When things weren't going well, they were calling me Romelu Lukaku, the Belgian striker of Congolese descent."
Even England boast of a great proportion of players coming from Caribbean backgrounds and Gareth Southgate featured the most ethnically diverse squad to represent the country in Russia. Raheem Sterling was born outside England while Kyle Walker, Ashley Young, Dele Alli and Jesse Lingard trace their roots to African nations. That made up 47.8% of the team.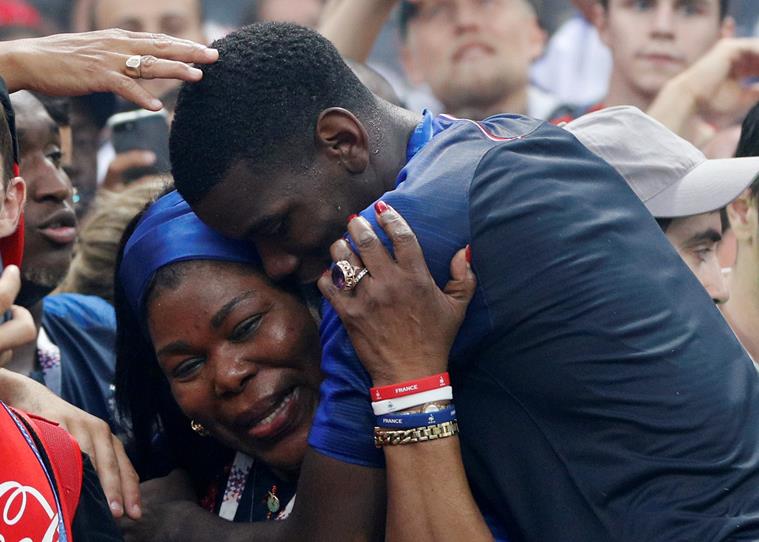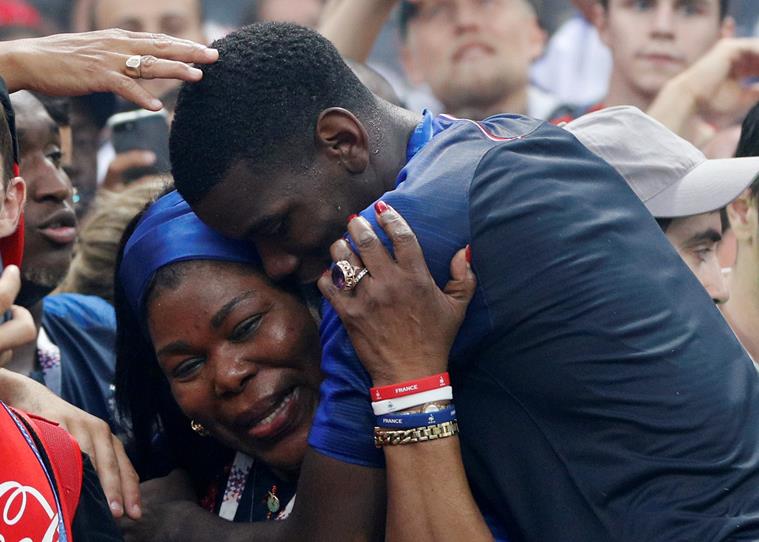 This World Cup and the European football powers proved that in today's era, ethnic diversity is a strength of a society, or in this context a team. However, it is only fair to point out the growing anti-migration campaign catching up in France, led by their right-wing opposition leader Jean-Marine Le Pen. When France had won their first World Cup in 1998, she had attacked the team saying that 'foreign players' did not sing their national anthem.
The campaign has caught on again in France with a new, stricter anti-migration law pushed by the Emmanuel Macron government in April that makes deporting of migrants easier. Lately, debates over migrants have increased with France becoming more intolerant towards the African community as incidents of racial abuse, police brutality increase.
But the stars of African descent proved once again in their claim to the title that the real flag-bearers of their title victory are the immigrants France nurtured with so much care.



World Cup final pitch intruders Pussy Riot jailed for 15 days




Australia's Tim Cahill announces international retirement
Source: Read Full Article