Suba, along with writers like Rajesh Kumar and Pattukottai Prabhakar — and before them, Sujatha — was a part of the explosion of Tamil crime writing in the 1970s and 1980s. Their stories were serialised in magazines, printed as monthly novels, and devoured by a people on the move.
Two friends stood on a bridge over the river Coum. Below, lit by the evening sun, was the sprawl of Triplicane, whose narrow lanes criss-crossed each other in ways that confounded outsiders. They would come here often, Suresh and Balakrishnan, to discuss and argue about plots, crime, and the long, sometimes clumsy, arm of the law. One of the oldest neighbourhoods of (what was then) Madras, Triplicane held secrets, oddball characters and gossip — all material for the racy thrillers they were churning out, month after month, under the pen-name, Suba. That day, as a crow flew over their heads and settled on the dome of a mosque, a thought crossed Suresh's mind. "What if the crow had brought a bomb?"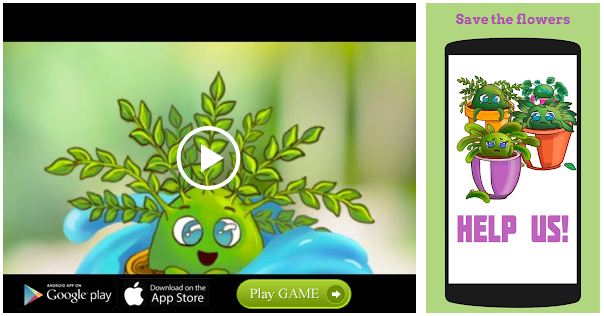 That question leads the sleuths of the Eagle Eye detective agency — Narendran and his deputy, Vaijayanthi — on the trail of a man who is setting off explosives in police stations and has threatened to blow up the Taj Mahal. In Narendran Jakkirathai! (Look Out, Narendran!), which was published in September 1987, Madras is a city growing at a clip, swallowing up nearby villages as it expands. A proposed railway line threatens to displace people and memories. But that's the boring bit. This is a story about stuffed birds and suicide missions. Stranger things have happened in Tamil noir.
Suba, along with writers like Rajesh Kumar and Pattukottai Prabhakar — and before them, Sujatha — was a part of the explosion of Tamil crime writing in the 1970s and 1980s. Their stories were serialised in magazines, printed as monthly novels, and devoured by a people on the move. Till then, Tamil readers been fed a diet of chaste, domestic stories printed in "family magazines like Kalki and Kumudham. The crime novel brought with it the frisson of desire, "modern" men who smoke and fight, women who wear Western clothes and practise karate chops, even if they are often cut to size by cheesy, snarky sexism. Like in many other cultures, Tamil crime fiction drew on the energy of a fast-moving, unequal city, caught in several time zones simultaneously. "These writers shake up your notion that Chennai is an ultra-conservative, docile town; they show you a city steeped not only in tradition but also in crime!" says Rashmi Ruth Devadasan, editor of Blaft, the publishing house behind The Blaft Anthology of Tamil Pulp Fiction, Volume I, which provided much-needed shlock and awe to the English reading world in 2008.
"The most striking thing was the use of English in their work — unlike writers from rural centres, who wrote in a purer form of Tamil," says Pritham Chakravarthy, who translated the stories for the volume.
The city has been an essential element in Suba's stories. They were students of Presidency College, Madras, when they met, both drawn to writing and not the clockwork inevitability of a nine-to-five job. When the time came to apply to a short-story contest hosted by Kalki in 1976, the friends demurred. "We thought: why should we compete against each other? Why not send in one story?" recalls Suresh, when we meet them in their Adyar apartment complex. Over four decades, they wrote 450-odd novels, including family dramas and socials, as well as sleuths as diverse as the slum-dwelling Murugesan and the dashing Sherlock Kamal Kumar. Their writing styles have blended into one. As have other aspects of their life: they live next door to each other, only climbing up to the top-floor studio to discuss plots for the film scripts that they now write.
Before they could afford to live in Adyar's genteel lanes, Suba had done the next best thing: given the Eagle Eye detective agency the coveted address. "If you have lived here, you will realise that Madras is many 'villages' in a metro — and not just a metropolis. If you go to George Town, you will find very rich Marwaris who live unostentatiously, travelling in scooters and quietly doubling their money. In north Madras, there is the seashore, where you can see lovers, fishermen, vendors, child labourers, and so many other kinds of people," says Suresh, 63. "Even the language changes from neighbourhood to neighbourhood," says Balakrishnan, 63.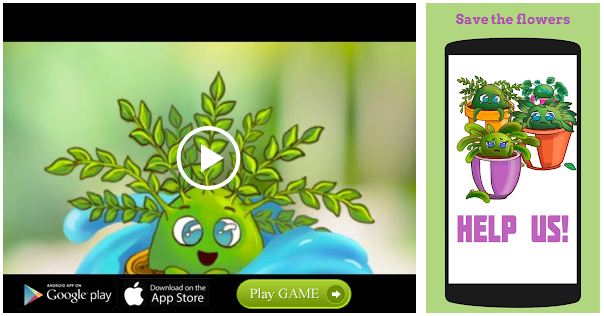 In the heyday of their popularity, the city stretched from Anna Nagar to Guindy. Over the years, the landscape of their fiction has changed. "In most of our novels, Narendran had to run miles to get to a telephone to call the police. Today, it will be a joke," says Suresh. The deserted Velachery wetlands was where villains went to hide; a journey on the East Canal Road was an invitation to be ambushed. "Now, Velachery is a city unto itself. Where will the villains hide? Well, now they don't need to. They are walking free, aren't they?" says Suresh.
That cynicism, however, is not new — it crops up often in Suba's early stories of corrupt politicians and vigilantes, in Narendran's violent ways of investigation; and the rich vein of anti-establishment anger that the 1970s mined. That's hardly surprising. During the Emergency and its immediate aftermath, both were jobless and at a loose end, drifting from one work to another, making friends in Burma Bazaar, the city's grey-as-could-be market for smuggled goods.
In the 1980s, at the peak of Suba's prowess, two streets from where Suresh and Balakrishnan now live, and not too far from the Eagle Eye office, lived LTTE's chief Prabhakaran. They never wrote directly about the militancy, they say, even if they lived through blasts in the city, because "we could never decide who was right or wrong." The violence of those days crops up in their fiction: in the recurrent plots of bombings, for instance. In Chennai Baingram, a man threatens to release chlorine gas into the city if his three demands were not met: one of those is that a certain police officer should turn up on Mount Road and shoot himself. That plot drew upon the raid on a house in Konnakunte, Bengaluru, where Sivarasan, the one-eyed mastermind of Rajiv Gandhi's assassination was hiding. "In the story, the landlord who gave these men shelter is innocent. When his wife is killed in the police raid, he sets out for vengeance," says Suresh.
Truth is stranger than fiction, even if it is as flamboyant as Suba's. Of the many things recovered from Sivarasan's hideout in Bengaluru was a Suba book.
"You know what saved us?" says Balakrishnan. "It was a family drama, not a crime novel."



The Museum of Prostitution in Amsterdam tries to humanise the story of these women




Gods of Heavy Metal
Source: Read Full Article