95% of total muga silk production in the country comes from Assam. But within that, yarn which runs into thousands of kilograms, goes to waste. What happens to it?
Some say its 40,000 kg, others say its 14,000 kg — but politics of statistics aside, whether 14 or 40, Muga waste, called "reeling waste" or the "last layer of delicate thread that is left behind inside a silk worm's cocoon" has for long been peddled outside the state to make imitations, often mixed with other materials. "Often middlemen come to the weavers, buy it off them, make duplicates and sell it outside Assam. Ironically, these imitations make their way back here and are sold to us!" says Dilip Barooah, who founded Fabric Plus, a silk industrial unit based in Assam's Chaygaon and Sibsagar, almost 15 years back.
Barooah, a few months ago, discovered a startling fact. "I realised that the waste which we have been ignoring has potential revenue generation up to Rs 23 crore and direct jobs for about 5000 people. The math is simple. We produce about 40,000 kg of muga waste annually. Out of which 25% can be repurposed as thread that amounts to 10,000 kgs of yarn and fabric. And the turnaround for that totals at roughly Rs 23 crore."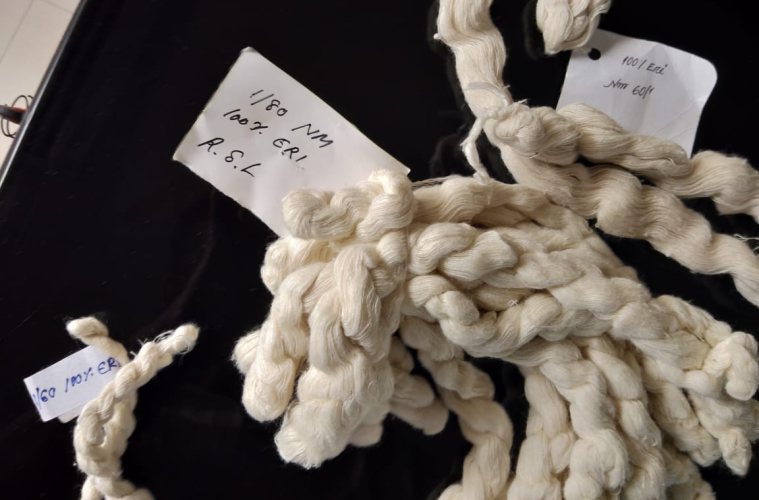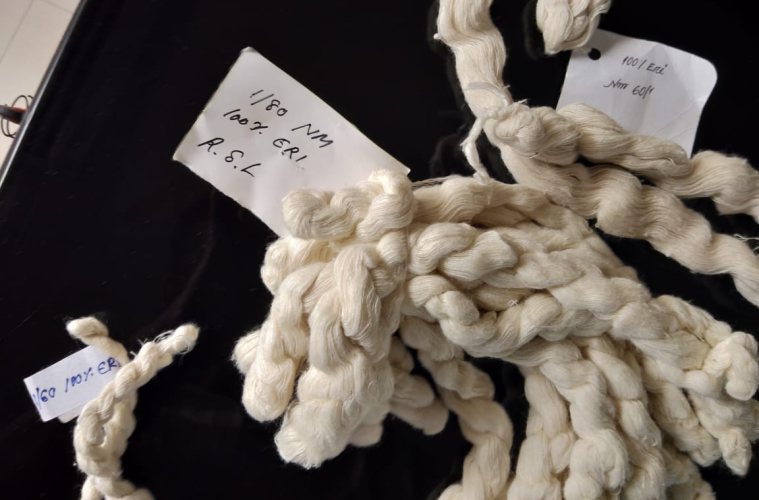 "When we extract thread from a silk worm's cocoon, it is not easy to scoop out everything as the thread at the bottom is very delicate, and it tears. Often, what is left behind is thrown by the people. That is called 'mug reeling waste'," says Barooah.
For six months now, Barooah's factory is Sibsagar's Demow has been using machinery to extract "reeling waste" and convert it into viable, usable Muga fabric. "And this goes to the most high-end fashion designers in the country," he says, unsure of whether it is alright to take any names. According to earlier reports, the unit has catered to high-end international brands such as Armani, Hugo Boss, and Hermes, among others.
If 25% is repurposed as fabric, what happens to the other 75%? "The pupae becomes fish feed and poultry feed and is even used as fertilisers," says Barooah. In his Sibsagar factory, 120 workers are  reprocessing this waste using huge boiling machines ("this helps to segregate the pupae from the waste").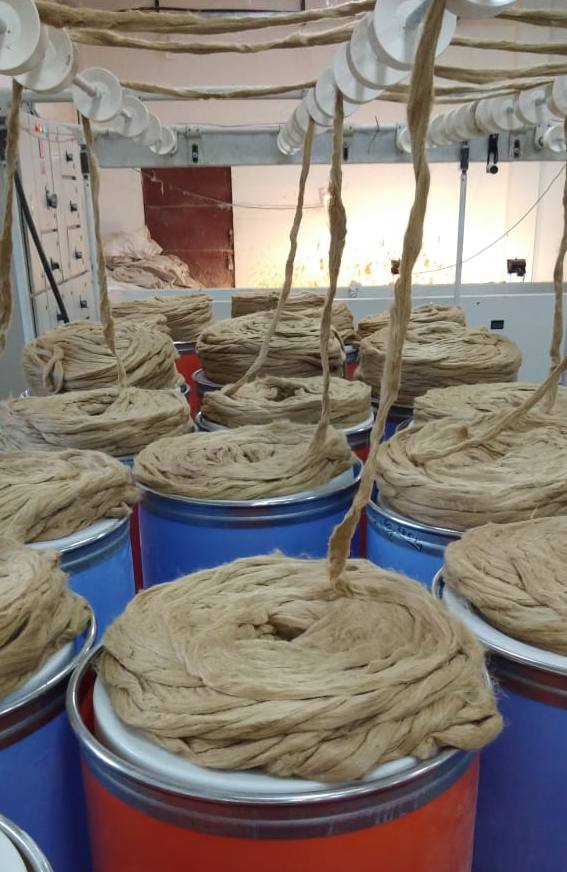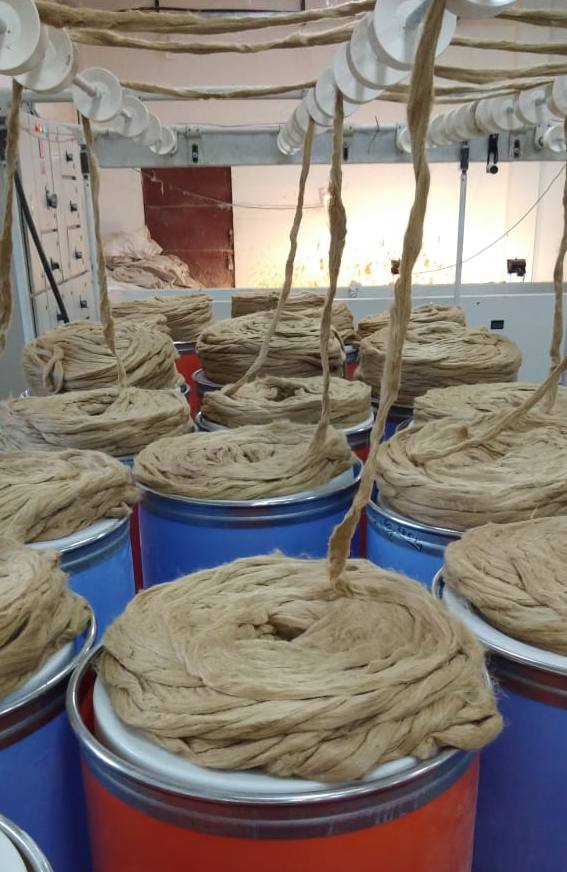 "Local weavers who would sell the 'waste' to other people are not coming to our factory and selling it to us," says Barooah. According to him, while muga production in Assam amounts to about 1,40,000 kg per year, eri silk has still not tapped for what it's worth. "We have been able to commercialize eri silk to some extent but no one really knows the true benefits of ahimsa (eri) silk: its properties, especially its 'warmth' owing to a biopolymer it has as one of its constituents."
Till date, silk rearing in Assam is a time-consuming process. In earlier times, to produce one bor kapur (gentleman's shawl), weavers would take up to a year. To make one kilogram of handspun thread would take six months to procure, and then it would be woven on a loom.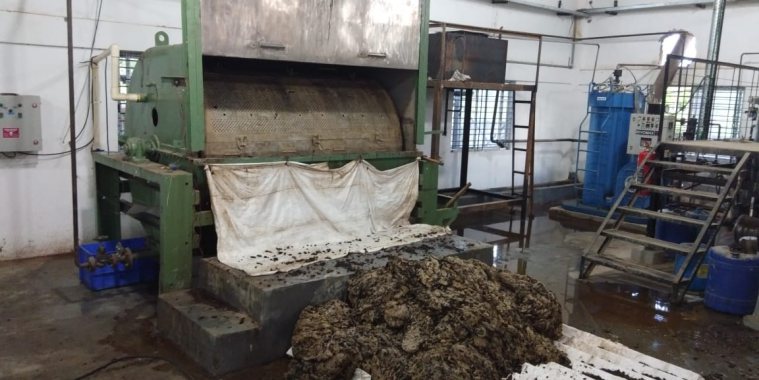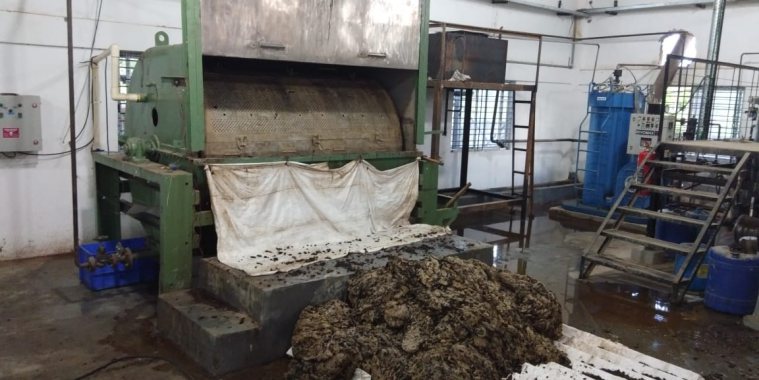 "It's extremely labour intensive. It's like digging for an ounce of gold from tons of dirt. And while we are at it, we should also be careful to consider one more thing: just because the top layer is gold, doesn't mean the bottom layer isn't," says Barooah. In the past six months, 120 factory workers in his Sibsagar factory have managed to convert 5,000 kg of waste into living, breathing fabric. And well, fodder for the fish.
Must Watch
I have lot of characters in me, says Pataakha actor Sunil Grover
What Indu Malhotra, the only judge who disagreed on the Sabarimala verdict, said
A brief profile of the five activists who are under house arrest for their alleged links to Maoists
Apple iPhone XS Max and price of power
For all the latest North East India News, download Indian Express App
Source: Read Full Article