The sole person to have died of Nipah but not infected by Sabith was Rasin Baskaran, 26. He was under treatment at Taluk Hospital Balussery, when an ailing Ismail was brought there on May 14. Baskaran died on May 31.
An exhaustive study by the Kerala Health Department tracing the 'contact history' of patients affected by the recent Nipah outbreak in the state has found that 17 of the 19 infected persons got the virus directly from Patient No. 1, Muhammed Sabith.
They included three in his own family; four at a hospital in Perambra, Kozhikode, including a patient (Ismail) and a staff nurse (Lini Puthussery) who were with Sabith on the night of May 4; and 10 at the Kozhikode Government Medical College, where he died.
Counting Sabith, that leaves out only one. This sole patient is believed to have caught the infection from Ismail. Of the 19 infected, 16 died, excluding Sabith, 22. His death is not officially recognised as Nipah-linked as his samples were never tested and he was buried before the infection was diagnosed as Nipah. "But it has been epidemiologically proven that he was also a Nipah victim," says Dr T Jayakrishnan, a senior professor of community medicine who was part of the Nipah cell set up by Kerala to fight the infection and played a key role in preparing protocols for the same.
Battling Nipah: A month later, Kerala seems to be over the hump but officials can't lower their guard
Sabith is believed to have caught the infection sometime in the third week of April. On May 2, he developed fever and severe body pain. He went to a nearby hospital in Perambra to get examined, after which he was sent home.
But on May 4, his condition deteriorated. Everyone blamed his ulcers, for which he had been taking medicines for long. He was taken back to the Perambra hospital in cousin Jabir's car and admitted there.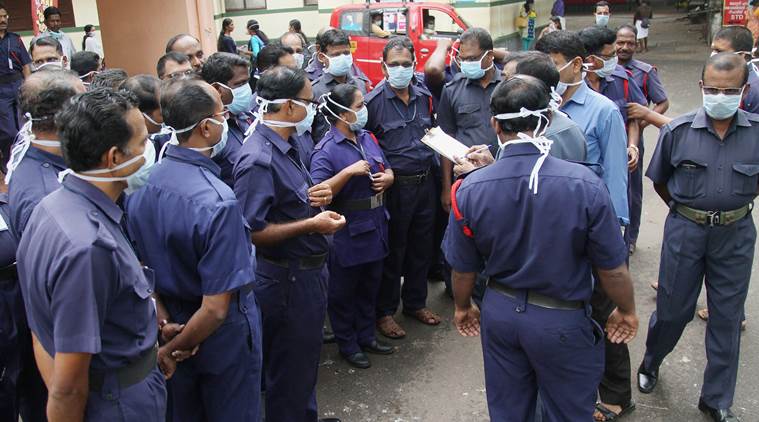 On the night of May 4, there were 11 patients and 11-odd attendants in the Perambra hospital ward. Dr G R Santhosh Kumar, who visited the virus-affected areas as part of a UNICEF study, says one of them was Ismail, 50. While admitted in the hospital himself for a wheezing problem, Ismail was restless and moved around trying to help others. Says Dr Kumar, "As Sabith got worse and threw up, Ismail was there to help out."
Also Read | Health squads raised, surveillance expanded to prevent second wave
The duty nurse that night was Lini. "She held the basin as Sabith was vomiting," says Dr Kumar. Janaki and Rajan, who were tending to other patients, also offered help. However, Sabith got worse overnight, and the next morning, he was shifted to the Kozhikode Government Medical College.
Changaroth Health Inspector K M Rajan says Janaki helped Jabir put Sabith in his car. Between May 20 and 21, Ismail, Lini, Janaki and Rajan died. Sabith was at the crowded Kozhikode Government Medical College, getting tests done from 10 am till noon on May 5, before he was moved to the ICU. The Kerala Health Department has narrowed down the areas he visited to the hospital emergency area, a dark corridor leading to the CT Scan room, and the area opposite the scan room.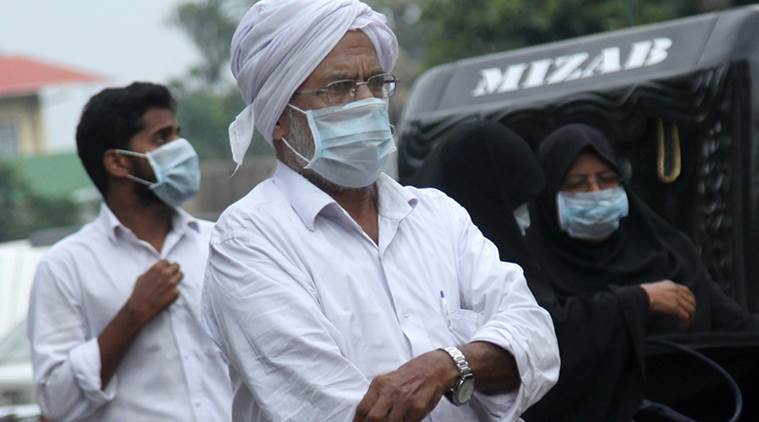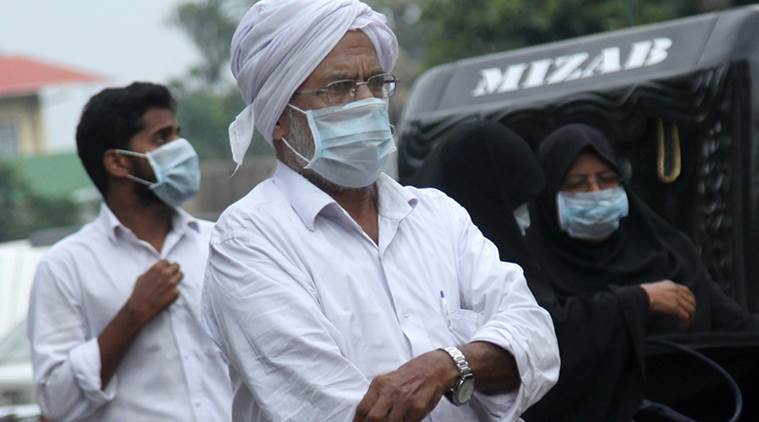 At least 10 are believed to have caught an infection from Sabith here, with eight later dying. That included Kalyani, 60, who was admitted due to a drug overdose and was in the ICU next to Sabith's bed during his last four hours, and Velayudhan, 48, an acute diabetic with a history of renal problems, who was in the casualty wing to visit a friend.
Says Dr Kumar, "Velayudhan's death on May 20 triggered panic in his native Perinthalmanna (Malappuram district) as over 200 people had close contact with him before death. They were all quarantined."
At 5.45 pm on May 5, Sabith died. The disease was identified as Nipah only 11 days later. Meanwhile, those infected took a week or two to show the symptoms. The incubation period of the Nipah virus seen in Kerala was nine to 14 days. In this incubation period, the virus is not transmitted.
According to Dr Kumar, most of those infected caught the virus from Sabith in his final hours. "Several studies show that the virus spills over from certain fruit bat species when they are under stress — reproductive or environmental. And that the human-to-human transmission mostly happens when the patient is very critical, through body fluids."
The next to show symptoms was Sabith's elder brother Muhammed Salih, who developed a high fever on May 16. Still recovering from Sabith's death, the family this time decided to go to a leading private hospital in Kozhikode, Baby Memorial.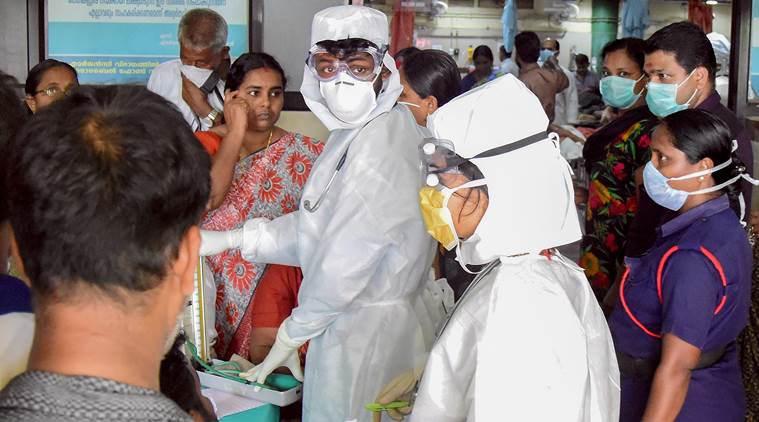 Again, Jabir's car was used. "After Sabith's death, many people suggested that he could have been saved if he had been taken to a private hospital, without 'all that delay'," Jabir says. Since Sabith had died just two weeks earlier of similar symptoms, doctors at Baby Memorial Hospital were alarmed and brought in specialists to look at the case of Salih, who was in ICU and deteriorating rapidly. Soon, Moosa and Mariyam, who had tended to Sabith, also developed body pain. In Mariyam's case, it was accompanied with fever.
Jabir says that on May 17 morning, the hospital called up, asking all family members with symptoms to get admitted. "We were told there was something amiss." Moosa was reluctant, afraid that doctors wouldn't let him retain his Ramzan fast. "He was already vomiting but thought it was due to tension," says Jabir. Mariyam, meanwhile, had started showing behavioural changes. Both were put in the ICU.
Disorientation, Acute Respiratory Distress Syndrome, Myocarditis (inflammation of the heart muscles) and high-grade fever were some of the key symptoms found in most Nipah patients.
Baby Memorial Hospital decided to send the samples for tests, including for Nipah. The samples were kept in a box and handed over. A relative, Salam, travelled about 300 km, from Kozhikode to the Manipal Centre for Virus Research in Karnataka, in a bus with the samples. Dr A S Anoop Kumar, Chief of Critical Care Medicine, Baby Memorial Hospital, said, "Usually we send samples by courier. This was an emergency, so we asked a bystander to take the samples."
The results came two days later, on May 19, confirming Nipah. Salih died of the disease on May 18, Mariyam on May 19, Moosa on May 24. Jabir says Sabith's own mother perhaps escaped the virus as she wears a hijab. "Her face is usually covered."
There were others who came in contact with Sabith and later died, but whose deaths were not diagnosed. Like an attendant for another patient, Sathyan, and a 100-year-old patient, Ariyaan, who were in the same ward as Sabith at Perambra hospital. "Both cases remain suspected Nipah but we found out about them very late," says a senior official at the Kozhikode Government Medical College.
The sole person to have died of Nipah but not infected by Sabith was Rasin Baskaran, 26. He was under treatment at Taluk Hospital Balussery, when an ailing Ismail was brought there on May 14. Baskaran died on May 31.
A Sukumaran, the State Epidemiologist of Kerala, points out that causes for 70 per cent of viral encephalitis cases in the state remain a mystery and warns that there may be a Nipah recurrence again. "We have adopted a One Health approach with the view that the health of humans and animals is the same, as it is essentially a single habitation. Alarmingly, 50-52 per cent of emerging viral diseases are from animals, and these viruses keep changing character."
During last year's monsoon, the state reported around 12 lakh confirmed fever cases and 111 deaths from various types of fevers. This year's fever season is currently on.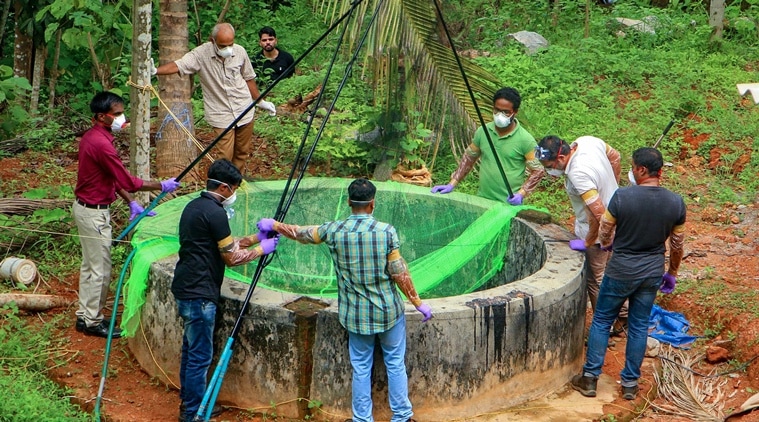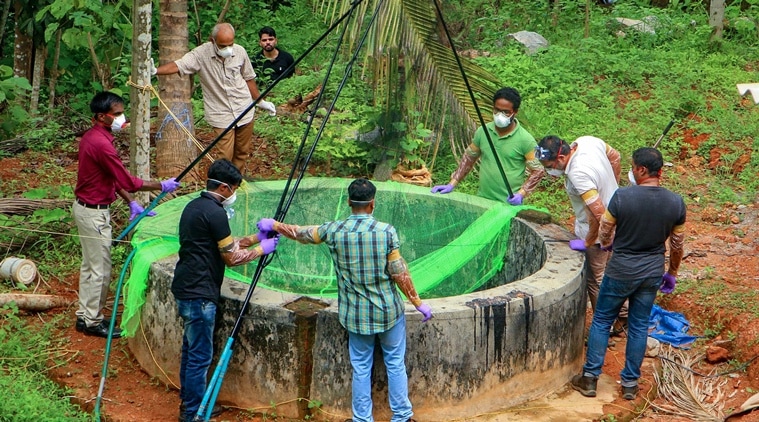 Dr Kumar says Kerala is also highly vulnerable to communicable diseases due to its large population that keeps travelling out of the country. "If migration, environmental distress and trade are primary reasons making a region vulnerable to outbreaks, Kerala is a mix of all that. The need of the hour is to focus on preventive, not curative systems."
A senior expert at Kerala's Directorate of Health Services says, "Nipah was short-lived, so it was contained. Had it been Ebola? Sabith gave the virus to 15 people in two hospitals. How many more would have been infected if Salih too had gone to Kozhikode Medical College? How many hospitals have isolation wards?" Dr Jayakrishnan, the community medicine professor who was part of the Kerala Nipah Cell, says the high rate of Nipah infection at the hospitals also shows the need for an extraordinary (infection) control system.
Jabir, a 22-year-old engineering graduate, knows he is very lucky to have escaped Nipah, despite being in close contact with those infected, four of whom — his cousins Sabith and Salih, his uncle Moosa and his mother Mariyam — died. He had also driven Sabith and Salih to the hospital as their condition deteriorated.
Speculating, he says, "I was driving fast in all these trips due to the crisis. I also kept the AC off and the windows rolled down to get maximum speed." More than one doctor at the Kozhikode Medical College agrees with Jabir that the speeding vehicle and open windows could have ensured he didn't get infected. Health inspector Rajan points out that another relative, Naufal, who held Sabith's head during one of the trips, didn't catch the virus either.
Talking about the pain of losing family members and the days spent in uncertainty, Jabir holds on to one tiny detail. When he was clearing Sabith's room after his death, he stumbled upon the book his cousin was reading in his final days. It was the Malayalam translation of Gabriel Garcia Marquez's Love In The Time Of Cholera.
Source: Read Full Article