Police records also show that the Baghpat jail, which has more than 850 prisoners, faces a severe staff crunch — a trend across several jails in the state. Against a sanctioned strength of 119, the Baghpat jail presently functions with just 36.
The Baghpat jail where gangster Munna Bajrangi was shot dead did not have a single CCTV camera installed — this despite a deadline of March 31 to set up 30 cameras at the prison. And just a few metres from the spot where Bajrangi was gunned down on Monday was where a proposed camera was to be set up, said sources.
Additional Director General (Prisons) Chandra Prakash told The Indian Express that they had hired a government agency to survey jails across Uttar Pradesh and install surveillance cameras back in 2014-15. "As the Baghpat jail is considered a small prison, we had decided to install 30 cameras here and the deadline was set as March 31, 2018. But they (the agency) were not able to meet the deadline and they are still working on it," he said.
Police records also show that the Baghpat jail, which has more than 850 prisoners, faces a severe staff crunch — a trend across several jails in the state. Against a sanctioned strength of 119, the Baghpat jail presently functions with just 36.
READ | How a SIM card led to arrest of gangster Munna Bajrangi
The lack of CCTV cameras is among the reasons the police are yet to identify others who were present when another gangster Sunil Rathi gunned down Prem Prakash Singh alias Munna Bajrangi. Police said Rathi had pumped at least ten bullets into Bajrangi just hours before the latter was to be produced in court.
Sources said police are yet to identify witnesses and in his complaint, the jailor had stated that he was present in his office when he was told of Bajrangi's killing. Uttar Pradesh DGP O P Singh said, "As per the FIR, there are no eyewitnesses and police are questioning jail staff to ascertain the exact sequence of events." Chief Minister Yogi Adityanath Tuesday also set up a three-member committee led by former DGP Sulkhan Singh to probe the incident.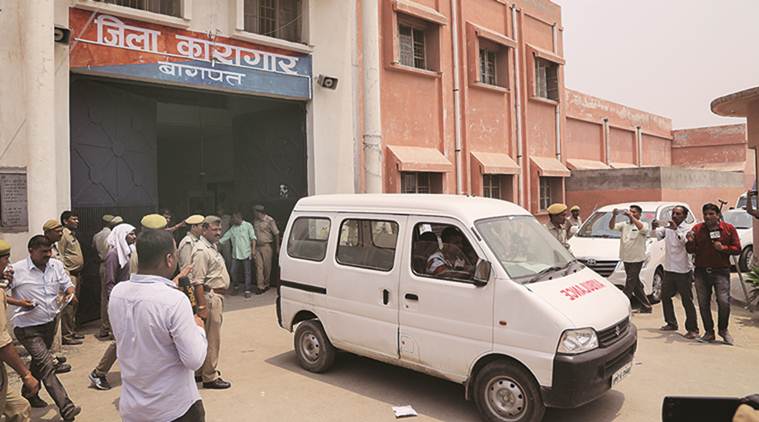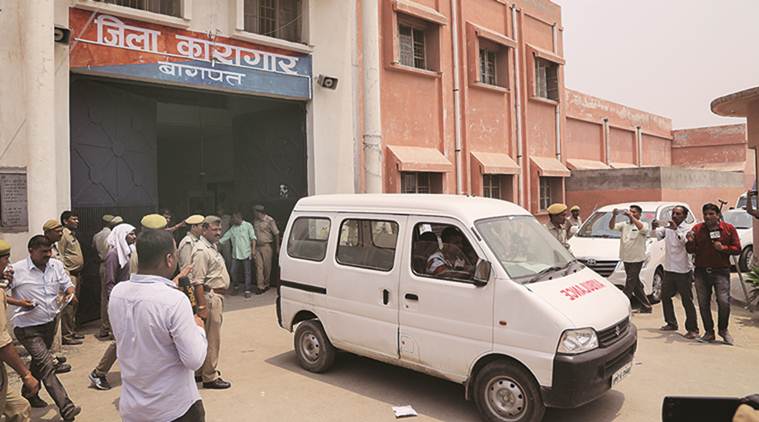 Prakash has now set August 31 as the deadline to install cameras. "We had a meeting with them after they failed to meet with the deadline and they told us that due to a tender allotment problem, they were delayed. They have assured us now that cameras will be installed by August 31," he added.
Incidentally, Baghpat — along with Sonbhadra Jail — is among the only two of 68 jails in the state where surveillance cameras and cellphone jammers are not operational. Sources also said that a meeting of senior jail officials was called at the Baghpat jail just five days before Bajrangi was shot dead when all jail staff were present and asked to increase surveillance.
READ MORE | 21 then, Bajrangi's killer had avenged his father's murder within six months
According to records with the Prison Administration and Reform Services, the Baghpat Jail should have a staff of 119, comprising a superintendent, a jailor, five deputy jailors and 112 warders.
But presently, the jail comprises one jailor, two deputy jailors and 33 warders. Sources said that this jail never had a permanent superintendent and that a superintendent of another jail nearby held additional charge — now Vipin Mishra superintendent of the Noida district jail, some 80 km away.
While Baghpat district magistrate Rishirendra Kumar admitted to a staff shortage at the Baghpat district jail, ADG Prakash said: "Now, we have decided to deploy more staff and increase police personnel."
The situation in other UP jails is no different. While the capacity of the state's 71 jails is 56,000 prisoners there are at least 96,000 at present. To manage them all are 4,894 personnel against the sanctioned strength of 9,170, according to a senior officer.
Against the 111 sanctioned for the posts of superintendents and senior superintendents there are 62, while against a sanctioned strength of 92 for jailors, there are 85 and against 467 sanctioned posts of deputy jailors, there are 247. Warders, who are deployed for security inside jails, are short of almost 4,000 personnel.
READ | Murder, assault, political rivalries: Munna Bajrangi's run-ins with law
The unavailability of warders over the last few decades has forced the police to avail the services of convicted prisoners with good conduct, who frisk other inmates, maintain records, clean offices and perform other odd jobs.
Jails ADG Prakash said the shortage would be addressed soon. "We have sent a requisition to the Uttar Pradesh Police Recruitment and Promotion Board a month ago for recruitment of 3,600 jail warders," he said.
The Prisons department has also requested the UP Public Service Commission to complete the procedure to promote 10 jailors to the post of superintendent. Another 26 deputy jailors will join the prison department after medical and police verification formalities are completed. We are planning to begin their training from August, said Prakash.
Chairman, Uttar Pradesh Police Recruitment and Promotion Board, Girish Prasad Sharma, said: "The process for recruitment of jail warders has begun, but it will take some time to complete the process."



Munna Bajrangi's murder in UP jail not an isolated case




Days after wife alleged threat to life, gangster Munna Bajrangi shot dead inside UP jail
Source: Read Full Article