'Find a great date, or great dates for the rest of your lives, or maybe a great friendship.'
Veer Arjun Singh reports.
Illustrations: Uttam Ghosh/Rediff.com
My brother, my best friend, is going to ditch me on a drinking night.
Again. It is, of course, about a new person in his life.
A woman, to be precise.
He is Angad and she is Sakshi.
She is 31 and he is 30.
They found each other on Hinge, a popular dating app, about a month ago.
Why just first names?
That's how dating apps stay inclusive and discreet.
And its users would rather not reveal more.
Angad and Sakshi meet quite regularly these days.
It has become a sort of post-work ritual.
Angad will pick up karela (bitter gourd) and head to her place where she will puree it, add some lime juice and pour the chilled liquid into tall glasses — the way they would have had their beer.
They are both off alcohol and on a similar diet.
But it's not a date, they insist.
Because that's pretty much all they do together, except meeting for coffee and dinner sometimes, where they help each other identify potential dates from the overwhelming crowd they meet on dating apps.
This is probably not the best testimonial for Hinge, or any other dating app, for that matter.
It's bereft of all the spicy stuff that dating apps are supposed to stir up — love, sex, exciting relationships.
This could have easily been the weirdest story I'd heard about people meeting on a dating app had I not met Kanika, 29, who first met Angad on a dating app six months ago.
It was Tinder this time.
She was invited to a few house parties we hosted.
And it turns out that she and I have a lot in common.
We have been quite the friendly neighbours ever since.
Speaking of which, I am planning to go on a morning run sometime soon with Anurag, 24, who I met last week on a heterosexual, friends-only version of the dating app, Bumble.
It's called Bumble BFF (Best Friends Forever).
We're not quite there yet, but I always wanted a gym buddy.
Maybe he is the one.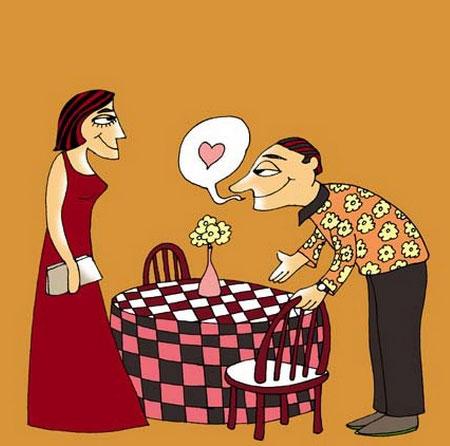 If you have been swiping left and right and liking and disliking people on Tinder, Happn, Bumble, Coffee Meets Bagel, OkCupid, Woo, Hinge, Aisle etcetera for some time now and still find this piece confusing, you may have had a very linear approach to these apps — starting with a clear sexual preference, exploring the abundant choices, getting a few matches and fewer real-life connections.
If the one you like (swipe right), likes you back, it's a match.
It's a fair approach.
We desperately needed it half-a-decade ago when these apps first arrived in India.
At least it helped reduce the pressure of finding people in our immediate physical surroundings.
"The options were limited to school, university and workplace," says Melissa Hobley, chief marketing officer of OkCupid, which has over a million users in India.
And, smaller pools often lead to terrible decisions.
We have all seen office romances get ugly.
Social networking sites, such as Facebook, didn't help much with the problem either, except offer a virtual pool of people that now largely consist of friends, family and acquaintances.
And apart from guessing from their relationship status, which is hidden from most users, you can barely tell if a friend of a friend is open to meeting new people.
It's also not a platform where people, especially women, are comfortable being approached by total strangers.
They are routinely bombarded with unsolicited messages and friend requests from an inordinate majority of men.
"Except for a group of girls that I hung out with once, I have never really met a new person through Facebook," says Sakshi, who sporadically uses Tinder, Bumble and Hinge.
Facebook says it will soon launch a dating interface of its own.
No surprises there.
Dating apps, Sakshi says, have made it much more comfortable to remain single in the 30s.
"I was off these apps when I was in a relationship for two years, and I am back on them. It doesn't look like they are going to run out of people anytime soon."
Tinder: Pictures are the profile. Rs 520/month
Bumble: For dates, friendships and business network women initiate chats. Rs 769/month
OkCupid: Fluid gender, sexuality and relationship labels. Rs 489/month
Hinge: Elaborate profiles. Content specific likes. Rs 849/month
The suite of dating apps in India is on the cusp of an evolution.
The variety is stupendous.
Apps like Tinder, Bumble, Hinge, OkCupid and Coffee Meets Bagel are the clear favourites among the urban, educated users.
Then there's Happn that connect people based on location proximity, apps like Inner Cirle and Floh that organise exclusive events for their premium members to mingle, and others like Badoo (Russian), Tantan (Chinese) and Azar (Korean) that are gaining popularity with the growing internet penetration in India.
While basic laws of attraction still govern the interface and pictures still reign supreme, apps that have been proud to hook you up with people that you approve of visually — Tinder still does it best — are moving towards more exhaustive profiles.
"You can't create a profile in five seconds anymore. Users on average answer 50 pre-generated questions about their preferences and personality to make an attractive profile," says Hobley.
Apps such as OkCupid, Hinge, Coffee Meets Bagel, Woo and Aisle also use algorithms to connect people who share common interests.
There's also a refreshing change in how users can identify themselves.
OkCupid now has 13 sexual orientations and '22 genders' to choose from, which makes the app among the few that are putting in a serious effort to be more inclusive.
"When users clearly define their preferences, the matches are more meaningful," says Hobley.
The dates that go well often turn into relationships.
Some last longer than others but dating apps are proud of their couple testimonials.
"I have been invited to more weddings than most people," says Hobley.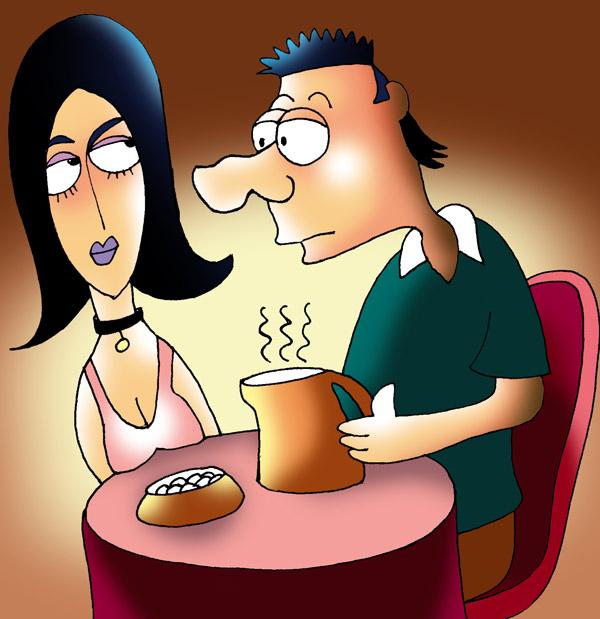 I too, with my more limited circle, have been invited to at least three weddings facilitated by dating apps this year.
Couples that meet through dating apps and get married are part of an urban Indian phenomenon.
Google in its report, Year in Search — India: Insights for Brands, said that queries in 2018 related to dating apps grew by 37% against a 13% increase in queries about matrimonial brands.
While the revenue growth of popular matrimonial sites suggests otherwise, the report is at least indicative of a shift in trend.
Homegrown apps such as TrulyMadly and Woo, for instance, have a clear agenda of helping people find love and committed relationships.
Snehil Khanor, CEO & Co-Founder, TrulyMadly, says: "50% of the app's 5 million users are over the age of 28 and the oldest among them are in their 70s."
Married people are strictly not allowed on TrulyMadly.
"Unlike with traditional matrimonial platforms, where intent is clear and mandatory, the choice of status on Woo ranges from 'seeking marriage', 'long-term relationship' to 'still making up my mind'," says Sumesh Menon, CEO and co-founder of Woo, which has five million users in India.
While a large chunk of users on dating apps are in their teens, 20s and 30s, older adults looking for long-term relationships also have platforms such as andwemet.com, which caters exclusively to people between 30 and 60.
"Maybe they are looking for marriage or a live-in relationship or even an asexual relationship — it's a nuanced, age-specific pool of people they interact with," says Shalini Singh, who launched the platform in January and now manages over 1,000 verified users.
Gleeden, a French app that arrived in India in 2017 and also caters to a mature audience, has been quite active since the Supreme Court decriminalised adultery in September last year.
It's an app that is meant to facilitate extra-marital dating.
Among its 500,000 users, 30 per cent are women between 30 and 36.
"People who're unhappy in their marriage will try to find intimacy elsewhere. Gleeden makes the search for a partner easier and, above all, safer," says Ravi Truchot, its co-founder.
The app has achieved new levels of discreet.
It has features like "panic button", which allows you to disconnect immediately, or "shake" to exit the app and even a "discreet mode", which turns the app interface blue to resemble that of a popular and innocuous social media network just in case your official partner walks in on you.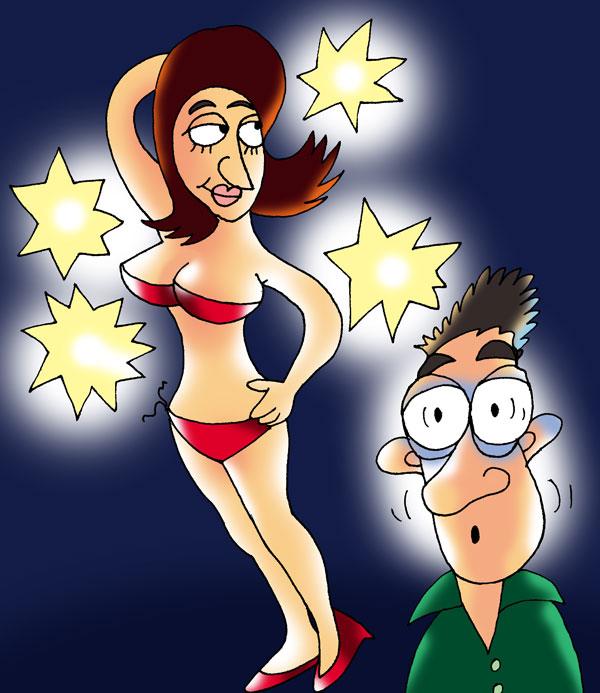 For younger, more honest and consenting adults, non-monogamy is a simpler choice.
"We stay away from relationship labels by design," says Hobley of OkCupid, which gives you the option to declare your relationship or marriage and even link your partner's profile to yours.
It's not uncommon to find single or married people on dating apps who prefer or approve of a non-monogamous relationship.
"Find a great date, or great dates for the rest of your lives, or maybe a great friendship," says Hobley.
Dating apps are moving on from preaching to facilitating interactions between people.
"The chemistry is up to them to decide."
Not all dates are about sentimentalising the moonlight.
Sana, 27, who has gone from casually dating men to being in a relationship with a woman in the last three years, has, while going through a full spectrum of self-discovery, created a network of friends and reliable acquaintances.
"Even the hookups or romances that fizzle out add to the list of people you end up knowing closely," she says.
Raksha, 25, who travelled solo to Europe last year, found many free tour guides on the way through Tinder and Hinge.
She later returned the favour by offering a guided tour of Rajasthan to a group of Spanish travellers this year.
"Once you have learned to filter through profiles and find like-minded people, these apps are just about meeting new people.
And the experience is unique to different places," she says.
Four months old and a million users down in India, Bumble, backed by actor Priyanka Chopra, is a one-stop shop for a full spectrum of relationships.
It has a three-tab interface Bumble Date, Bumble BFF and Bumble Biz for dating, friendship and networking, respectively.
Priti Joshi, global director for strategy for Bumble, the app in which only a woman can initiate the first conversation, says that 50% of the women on the app use more than one feature.
"It's an opportunity to have rewarding conversations through all kinds of connections," she says.
There is palpable discrimination, the fear of online abusive, safety and privacy issues and a whole lot of vanity on dating apps.
But even through these challenges, it's an unusual, constantly evolving network that these apps are subconsciously building.
And it is more accommodating today than ever.
Some names have been changed on request.
Source: Read Full Article