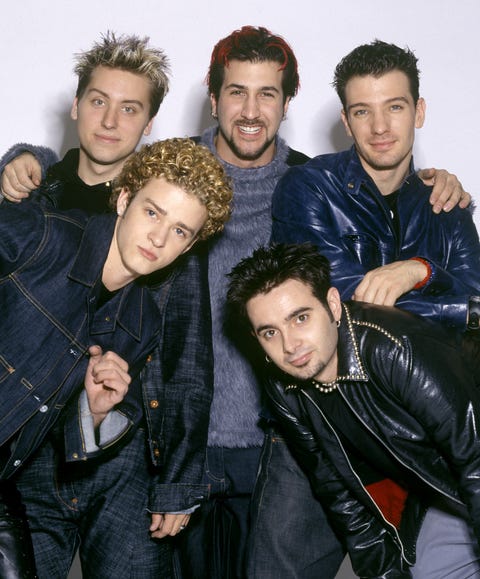 *NSYNC just gave Flashback Friday new meaning, because the boy band released its new merchandise collection that includes all of the nostalgia gifts every fangirl needs.
On Thursday, J.C. Chasez told fans on Twitter to "act fast" because the collection is only available until October 26.
New collection up now through October 26. Act fast! https://t.co/ZdKLJWl2hN
According to Billboard, this is the group's second capsule collection in collaboration with merchandise partner Epic Rights. The new merchandise includes T-shirts, long sleeve shirts, hoodies, bomber jackets, kid shirts, and even onesies with *NSYNC logos and the group's faces on them.
View this post on Instagram
NSYNC Capsule Collection: Vol. 2 Available NOW! Click the link in our bio and get shopping.
A post shared by *NSYNC (@nsync) on
Aside from clothing, NSYNC.com shows there are also hats, bandanas, mugs, key-chains and a "Bye, Bye, Bye" doormat for sale for a cool 60 bucks.
Billboard reports that in a now-deleted Instagram post, Lance Bass told fans he and his fellow bandmates, Chasez, Justin Timberlake, Chris Kirkpatrick, and Joey Fatone, had been working on the collection since earlier this year.
"We are LIVE folks! The @nsync guys and I have been working on this volume since May! We hope you enjoy!" he wrote.
The group's first capsule collection launched in April when *NSYNC received their star on the Hollywood Walk of Fame, according to Forbes.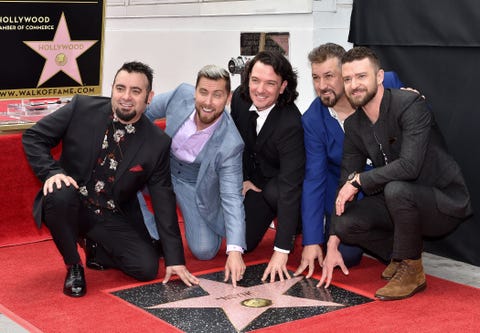 Those items were sold at a pop-up shop at the Hollywood & Highland Center in Los Angeles. The store was named the "Dirty Pop-Up" shop after the band's 2001 hit Pop.
Source: Read Full Article