The trio
Deepika Padukone, Siddhant Chaturvedi and Ananya Panday were snapped at the Gateway last night. For those who are or have been living under the rock, the trio are shooting for Shakun Batra's film which is yet untitled. The film is said to be a romantic comedy one. The three are shooting for the same in full swing. They had been shooting in Goa but had reportedly landed in trouble for disruption of property. Of late, Deepika and Siddhant were snapped at a high-rise in Mumbai shooting with the director. They had also been spotted at Siddhant's new abode partying and chilling. Last night, Deepika, Ananya and Siddhant were spotted at Gateway returning from shoot location. They made for a perfect casual appearance.
ALSO READ
Deepika Padukone, Ananya Panday and Siddhant Chaturvedi make a perfect casual sp…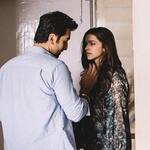 Deepika Padukone shares stills with Ranbir Kapoor as Imtiaz Ali's Tamasha comple…
Trending Entertainment News Today — Shaheer Sheikh gets MARRIED to Ruchikaa Kapo…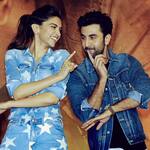 Deepika Padukone puts her new Facebook, Twitter and Instagram DPs with Ranbir Ka…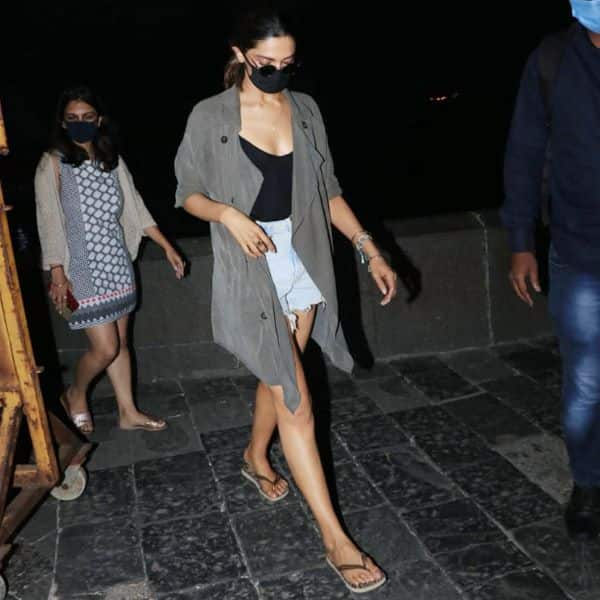 Deepika Padukone
Deepika as usual looked gorgeous in denim shorts, black crop top and a loose fitted grey jacket. She slipped flipflops and flaunted her toned legs. She has a black mask on.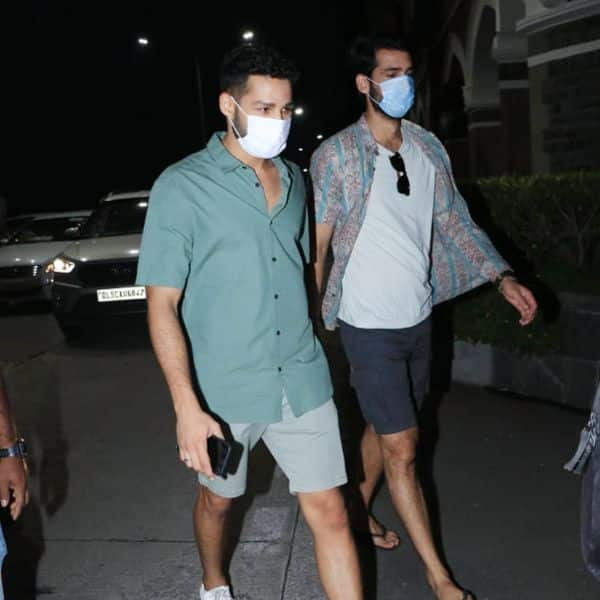 Siddhant Chaturvedi
Siddhant was seen in a teal shirt and grey short. He had a white mask on.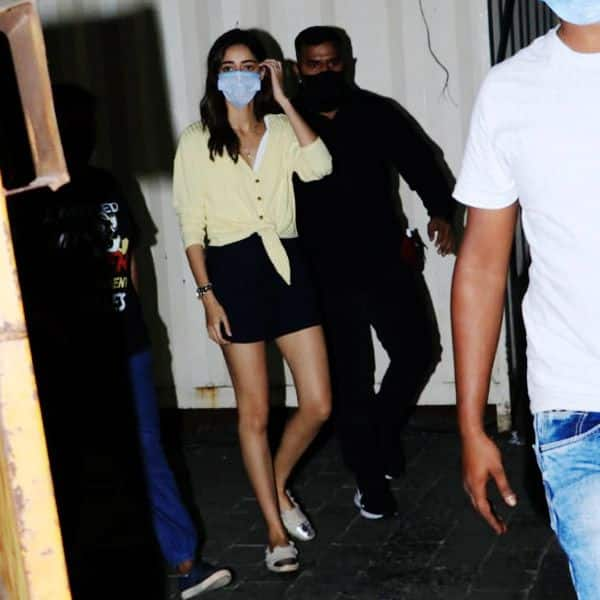 Ananya Panday
Ananya was seen in a black skirt that she paired with a white and yellow crop top. She had a blue mask on while ballerina shoes.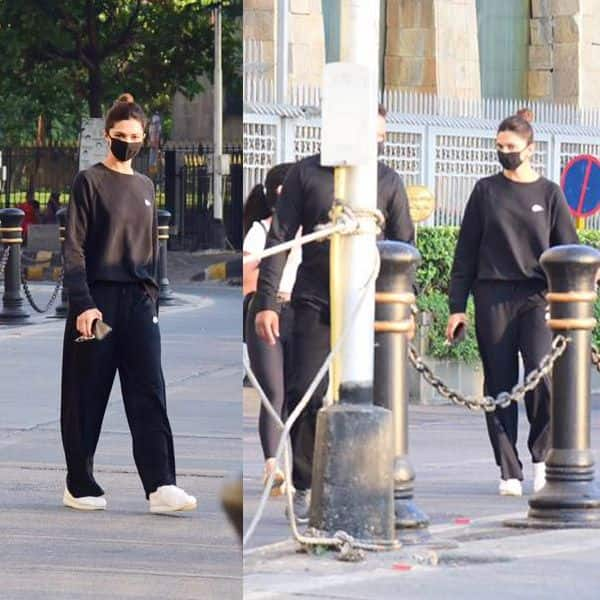 Early morning spotting
Earlier this morning, Deepika Padukone was spotted heading towards a jetty. She was seen in black from head to ankles. Deepika paired a casual black see with black track pants and white sneakers. She had a black mask on. She had pulled her hair up in a bun and was seen crossing the street.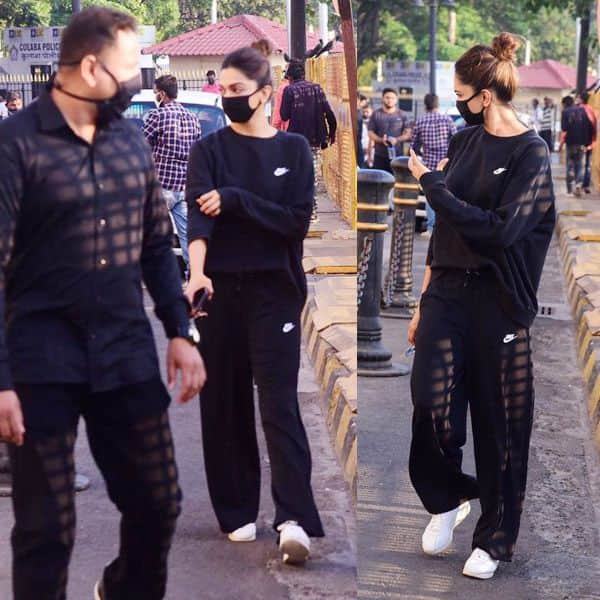 Busy chatting
Deepika was seen talking to her manager and assistants as she crossed the road. What could she be talking about? Our guess: food.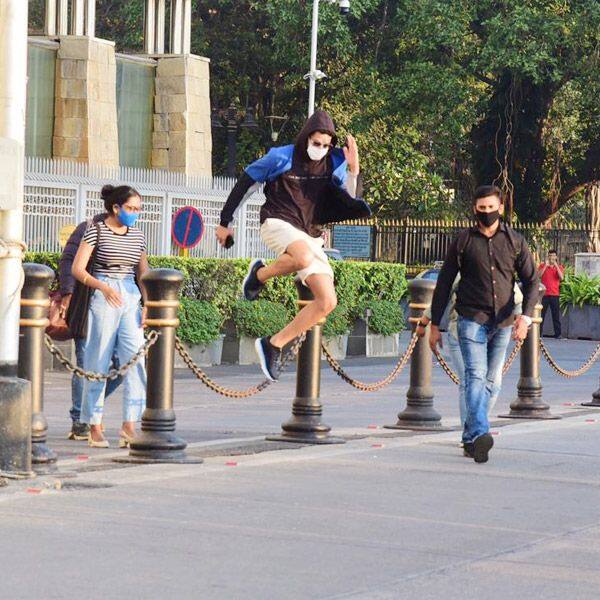 Hero wali entry
Here's Siddhant Chaturvedi, who seems to be a little late and, in a hurry, making his Hero wali entry, jumping up the chains to crossroads. He seems to be full of energy early in the morning.
Reached safely
Here are Deepika and Siddhant in a jetty at the Gateway.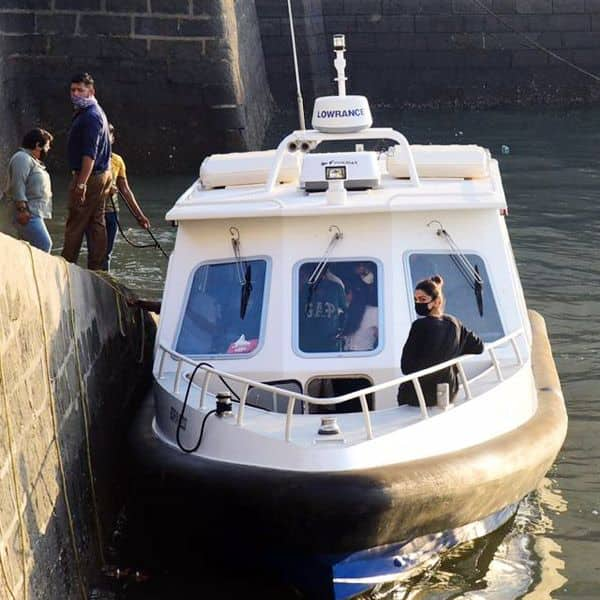 Who's that?
Here's Deepika looking at all the paps calling out her again and again.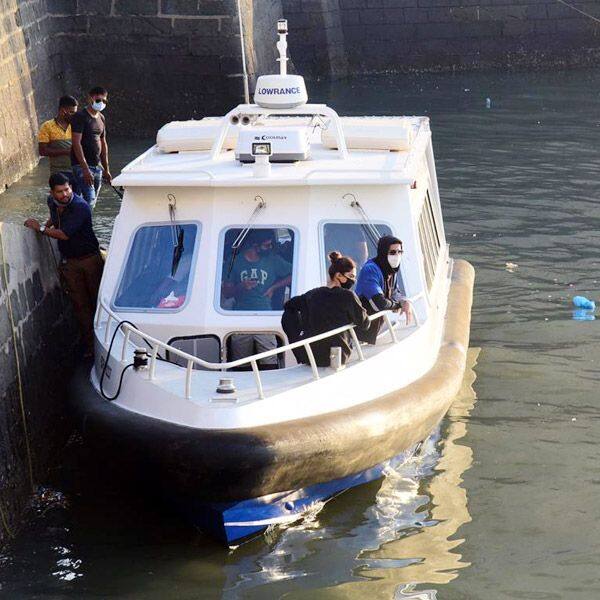 Question
Sid: Hey, Deepika, where are we going?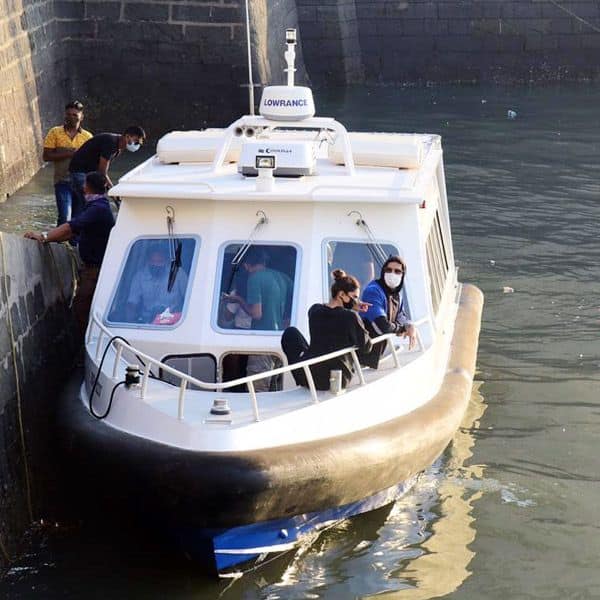 Answer
Deepika: There, Alibaug. For the unawares, Deepika and Siddhant will shoot the next portion in Alibaug.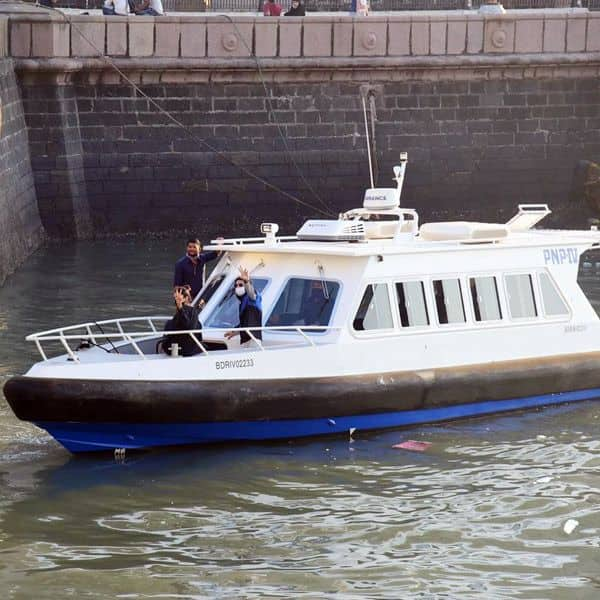 Okay bye
Here are Deepika and Siddhant waving at the paps, bidding them goodbye as they head to shoot for their film.
Source: Read Full Article