Lok Sabha Elections 2019 HIGHLIGHTS, India General Elections 2019: Prime Minister Narendra Modi and Chief Minister Mamata Banerjee continue to trade charges at each other ahead of the last phase of polling across nine constituencies on Sunday.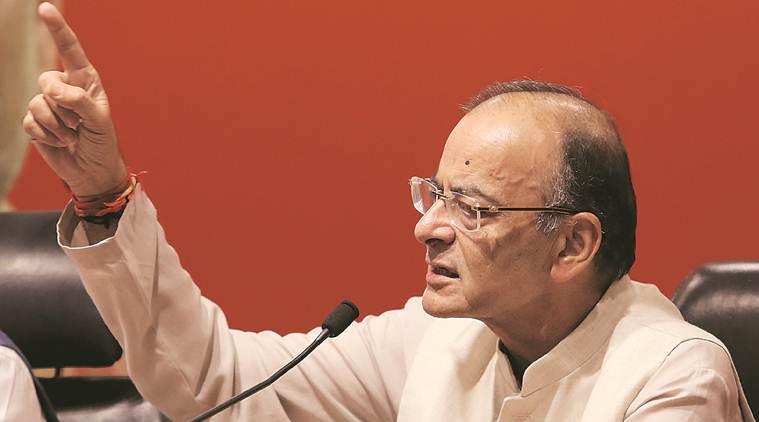 2019 Lok Sabha Elections HIGHLIGHTS: A political row erupted after BJP's Bhopal Lok Sabha candidate Pragya Singh Thakur hailed Mahatma Gandhi's assasin Nathuram Godse as a "patriot". Thakur, the party claimed, retracted her statement and apologised after facing heat from Opposition leaders.
Meanwhile, Prime Minister Narendra Modi and Chief Minister Mamata Banerjee continue to trade charges at each other ahead of the last phase of polling across nine constituencies on Sunday. While the Prime Minister assured to erect a new statue of Ishwar Chandra Vidyasagar, which was vandalised during clashes between the two parties on Wednesday, Banerjee said Bengal does not need the money from the saffron party. Later in the day, Kolkata Police formed a Special Investigation Team to probe into the vandalism.
Congress chief Rahul Gandhi, on the other hand, held roadshows in Bihar along with party candidate Shatrughan Sinha and alliance partner RJDs Tejashwi Yadav among others.
Live Blog
As West Bengal continues to simmer over violent clashes, today is the last day for the campaign showdown in the state as PM Modi and Mamata Banerjee hold thier respective rallies. Follow this space for LIVE updates. Read in Bangla
Opposition attack on Election Commission 'advance alibi' for poll defeat: Jaitley
Calling the attack on Election Commission by opposition parties an advance alibi for defeat, Union minister Arun Jaitley said the aspirational India wants a better tomorrow and will not make suicidal choices by voting for "highly corrupt" and "temperamental mavericks". Fractured opposition has no agreement on either a leader or programme, the senior BJP leader said in his blog 'The Frightening and Scary Scenario of India's Opposition'. Jaitley further said as the seventh phase of election approaches to closure, the groundswell in favour of Prime Minister Narendra Modi is becoming stronger. "Except in the last few days, not one political analyst had foreseen the velocity of this groundswell even in a state like Bengal. The largest size of the prime minister's public rallies has been in Bengal," he said.
Andhra Pradesh CM writes to EC, seeks re-polling at five stations
'Modilie': No such word exists, Oxford Dictionary tells Rahul Gandhi
A day after Rahul Gandhi taunted PM Modi by using the term "Modilie", the Oxford Dictionary today said that no such word existed in the English dictionary. Rahul had on Wednesday said that the term, which is used to refer to someone who "constantly modified the truth", was the "new word" in the dictionary.
Poll panel seeks report from MP CEO on Pragya's Godse remark
Won't let you down: PM Modi assures Bengal
EC relieves 2 Bengal officers from polling duty
The poll watchdog today relieved Mithun Kumar Dey, sub-divisional police officer of Diamond Harbour and Kaushik Das, the officer-in-charge of Amherst Street in West Bengal of their duties with immediate effect. The duo shall not be assigned any election-related task, the panel said, ANI reported.
Congress announces support to mahagathbandhan candidate in UP's Ballia
The Congress has announced its support to the SP-BSP-RLD alliance candidate Sanatan Pandey on this seat. "We will support SP candidate Pandey as we did not have our candidate here. Our objective is to ensure the defeat of the BJP candidate," Congress district president Sachidanand Tiwari was quoted as saying by PTI. This Lok Sabha constituency goes to polls in the seventh and last phase of elections on Sunday.
Where is your heart, Priyanka Gandhi Vadra asks PM Modi
Congress general secretary Priyanka Gandhi Vadra today took a dig at PM Modi's claim of a "56-inch chest", asking where his heart lies. Addressing an election rally in Uttar Pradesh's Maharajganj in support of Congress candidate Supriya Shrinate, Priyanka asked, "You boasted about your 56-inch chest, but where is your heart?" The Congress leader also questioned claims of nationalism. "The PM talks about Pakistan while speaking on nationalism. For him, nationalism is all about speaking on the work done to counter Pakistan. Employment and farmer issues are not nationalism to him," she said.
Former BJP leader Yashwant Sinha extends support to Mamata Banerjee
Mamata allowing infiltrators to roam scot-free: PM Modi
"Didi has problem with people coming from Uttar Pradesh and Bihar but she welcomes infiltrators. A person is sent to jail for joking under Didi's rule but infiltrators roam scot-free," PM Modi said.
On May 23 it will be 'bye-bye' for Modi, says Rahul Gandhi
PM Modi has carefully avoided speaking on the issue of corruption during his campaign, but we have not allowed him to escape, Congress chief Rahul Gandhi said, claiming it will be "bye-bye" for him on May 23. Addressing a rally in the Pataliputra Lok Sabha segment, from where Misa Bharti, daughter of RJD supremo Lalu Prasad is in the fray, Gandhi attacked Modi for skirting questions on promises he had made like Rs 15 lakh in bank accounts of all poor and creation of two crore jobs.
Bengal is neither yours nor your nephew's: PM Modi to Mamata
"Why are you forgetting that the Left had created a similar situation for you and at that time, the constitutional bodies of the nation ensured a fair election in West Bengal. Had these constitutional bodies and central forces weren't there, you would not have been the Chief Minister today," PM Modi said. He added, "Bengal is neither yours nor your nephew's."
Mamata considering Bengal as personal property: PM Modi
"Several BJP workers were assaulted and killed this time in Bengal. Their houses were ransacked. There should be no place for such terror. In Bengal, violence was reported in all the phases (of elections). Mamata didi is wrong to consider Bengal as her personal property," PM Modi told the crowd.
Watch: PM Modi addresses rally in Kolkata's Dum Dum
EC directs re-polls in 5 Andhra polling stations
Meanwhile, the poll watchdog declared polling held on Aprill 11 across five polling stations of Chandragiri Assembly constituency and the Chittoor Parliamentary constituency of Andhra Pradesh as void. Re-polling will be held on May 19.
No Bengali will desecrate Vidyasagar statue: Chidambaram
"If Nathuram Godse is a patriot, I am happy to be an anti-national. Gathered from my Bengali friends: no Bengali will desecrate Ishwar Chandra Vidyasagar's statue. The culprits must be from outside W. Bengal. Which party brought supporters from outside W. Bengal?" former Union minister P Chidambaram tweeted.
See photos: Amit Shah holds road show in Gorakhpur
Watch: Mamata Banerjee addresses road show in Jadavpur
PM should apologise over Pragya's remark on Godse: Digvijaya
Senior Congress leader Digvijaya Singh said PM Modi and BJP chief Amit Shah should apologise over Pragya Singh Thakur's remark that Mahatma Gandhi's assassin Nathuram Godse was a "patriot". "Narendra Modi ji, Amit Shah ji and BJP leaders from Madhya Pradesh should apologise to the country. I condemn the words used against the Father of the Nation. Nathuram Godse was a killer and eulogising him is not patriotism, but an anti-national act," the former Madhya Pradesh chief minister was quoted as saying by PTI.
Mamata resorting to threats, says PM Modi
"Didi has resorted to threats. This morning, I received the threat of being sent to jail. Yesterday, I saw in the media that didi had threatened to take over the BJP's office. She is also threatening to take over the homes of BJP workers."
'Aunt-nephew jodi' interested in looting Bengal: PM Modi
"Didi, frustrated with imminent defeat, is threatening to put me behind bars. It was TMC goons who vandalised Kolkata college and broke the bust of Vidyasagar," PM Modi said. Taking a swipe at Mamata Banerjee and her nephew Abhishek Banerjee, Modi said, "The aunt-nephew 'jodi' is only interested in looting Bengal."
PM Modi continues to attack TMC govt
"Am sure Ishwar Chandra Vidyasagar can see which party is working for the development of Bengal and which party is favouring infiltrators," PM Modi said.
TMC goons spreading violence: Modi
"The TMC goons spread violence, they vandalised the statue of Vidyasagar. CCTV cameras were installed there. The way the state government erased the pieces of evidence of the Narada and the Saradha scam, it is trying to remove evidence in the incident. I demand strict action should be taken," PM Modi told the crowd.
Watch: PM Modi addresses rally in Bengal's Mathurapur
Election Commission totally biased: Arvind Kejriwal
Watch: Mamata Banerjee holds road show in Joka
BJP urges EC to take several measures to ensure fair polls in Bengal
Alleging that there is "complete constitutional breakdown of governance" in West Bengal, the BJP today urged the Election Commission to take a number of measures, including action against criminals and history-sheeters, to ensure free and fair polls in the state. A party delegation, including Union ministers Prakash Javadekar, Mukhtar Abbas Naqvi and Vijay Goel, met the poll panel, a day after it invoked Article 324 of the Constitution to curtail campaigning by a day in the state for the seventh and last phase of the general elections, following violence between BJP and TMC workers in Kolkata. "From the reading of the (EC) order, it can be safely surmised that there is complete constitutional breakdown of governance, and law and order in the state… The denigration of the country's highest constitutional bodies like the EC and the prime minister's office by TMC chief Mamata Banerjee is itself the biggest danger to the India's democratic traditions and its constitution," the BJP said in a memorandum.
See photos: Sunny Deol campaigns in Punjab's Gurdaspur
Rahul Gandhi will play central role in government formation: Tejashwi Yadav
While speaking to news agency PTI, RJD chief Lalu Prasad Yadav's son Tejashwi Yadav said Congress chief Rahul Gandhi will play a central role in the formation of the new government. He added that the BJP has intensified 'hate-filled politics' to avoid being questioned on the 'achche din' promise.
'Godse was a patriot': Sadhvi Pragya must apologise, says GVL Narasimha Rao
On Pragya Singh Thakur's claims that "Nathuram Godse was a patriot", BJP's GVL Narasimha Rao said, "The party does not agree with this statement. We condemn it. The party will ask her for clarification, she should apologise publicly for this statement."
Watch: Congress addresses media in Delhi
Watch: Mamata urges crowd to chant 'chowkidar chor hai'
Watch: BJP couldn't build Ram Temple in five years, how will they make Vidyasagar's statue, asks Mamata
Watch: Nathuram Godse was a patriot, says Sadhvi Pragya Thakur
Mamata accuses BJP of obstructing TMC rallies
"They (BJP) tried to stop my public meetings here. But I will not let that happen. PM Modi, while you are asleep, I am awake. I will make sure all my meetings take place," Banerjee said.
Mamata Banerjee addresses rally in Diamond Harbour
Addressing a public meeting in Diamond Harbour Lok Sabha seat, West Bengal Chief Minister Mamata Banerjee said, "If campaigning is not allowed here, even PM Modi is not allowed here."
Priyanka Gandhi attacks PM Modi over 'chunaavi jumla'
'Bengal has money to make Vidyasagar statue, but can he (PM) give back 200 years heritage?'
In a reply to PM's assurance of building the statue of Vidyasagar at Kolkata college, the TMC Chief said, "(PM) said he will make Vidyasagar statue. Bengal has money to make the statue. Can he give back the 200 years old heritage? We've proof and you say that TMC has done. Aren't you ashamed? He should do sit ups for lying so much. Liar. Prove allegations otherwise we will drag you to jail."
Not afraid to go to jail for saying the truth: Banerjee on her 'EC sold out to BJP' remark
TMC Chief Mamata Banerjee slamming BJP said that the poll watchdog is no more an impartial body but has been sold out to the party. Banerjee explained that she felt sad about it but didn't have anything to say. "I am not scared to say the truth, not afraid to go to jail for saying the truth," she added.
"EC is brother of BJP, used to be an impartial body but now sold out to party"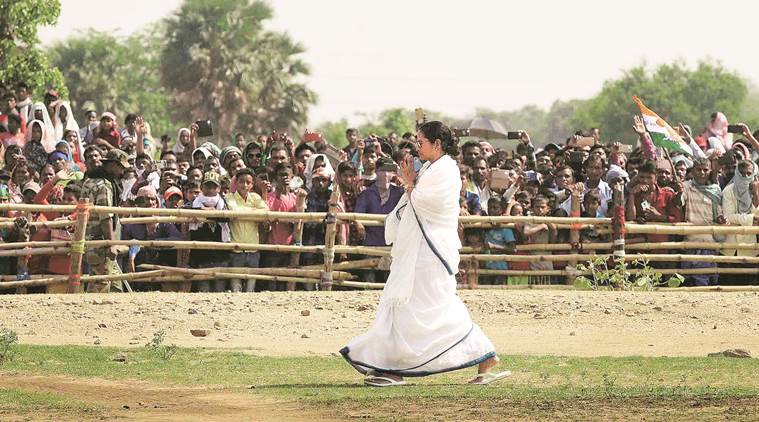 West Bengal CM Mamata Banerjee at a rally in Purulia district. (ANI file photo)
Citing the "safety and security" of voters in the state, the EC Wednesday curtailed canvassing in nine Lok Sabha constituencies of West Bengal by 20 hours. It said campaigning in all forms will end at 10 pm Thursday, instead of 6 pm Friday. Musical concerts and theatrical performances related to polls, too, cannot be held once campaigning ends, the EC said.
READ | Mamata Banerjee: EC is spokesperson for BJP, taking orders from Modi and Shah
The nine constituencies — Dum Dum, Barasat, Basirhat, Jaynagar, Mathurapur, Jadavpur, Diamond Harbour, South and North Kolkata — go to polls in the last phase on May 19. TMC Supremo Mamata Banerjee attacking the EC's decision had said it is an "unprecedented, unconstitutional and unethical gift" to Prime Minister Narendra Modi and BJP president Amit Shah by the poll panel. She further said that she has never seen this type of EC which is "biased and full of RSS people".
EC had to intervene after the campaigning in West Bengal on Tuesday took a violent turn after BJP and TMC student wing workers clashed on the streets of Kolkata during BJP chief Amit Shah's roadshow.
Follow the Lok Sabha Elections 2019 real-time
on IndianExpress.com/elections. Check the Lok Sabha
election schedule, your Lok
Sabha constituency details as well as where Narendra Modi and
Rahul Gandhi are
campaigning in the Lok Sabha Election. On Twitter, follow @Decision2019 for the latest news and
analysis.
Source: Read Full Article